Meet Tanuj Patel the iconic fame of charotar's Patel community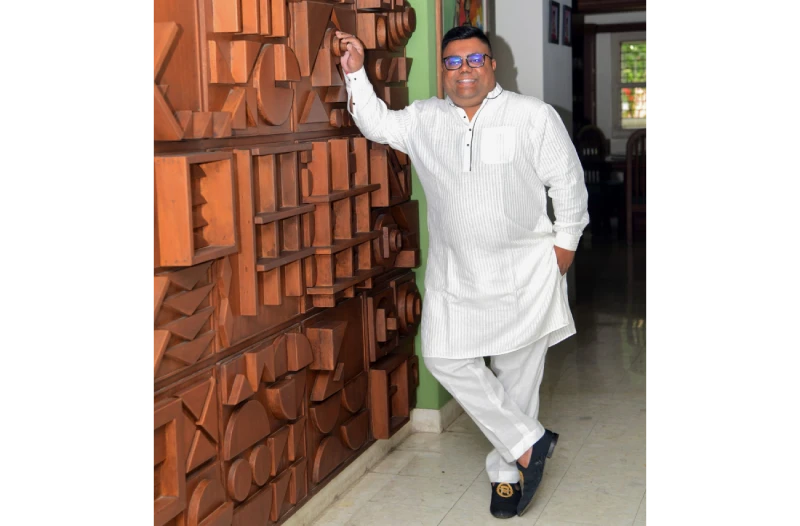 All of us have read and heard about many a youths and organizations coming forward to help during the COVID 2019 pandemic but have you heard of Tanuj Patel ,a Philanthropist with an NGO, Root Foundations, who flew all the way from Atlanta, U.S, to help his countrymen just before the lockdown!
During the Pandemic he did everything he could do for his countrymen in Anand Gujarat. Tanuj along with some of his friends, following and adhering to COVID protocols, arranged three separate kitchens for providing food across the city on daily basis. He also provided daily food service to those affected with COVID at their homes as well to the quarantine centre across the city. This initiative not only fed the needful but also in turn offered a job opportunity to many of those who'd lost it during the shutdown. Till date, he has served over 400,000 meals and is dedicated to serve as well as the city remains affected with the pandemic.
Apart from this he also distributed over 25,000 vegetable kits and 30,000 fruits kits. Ensuring nobody in the city starves he distributed over 3,500 Kg of ration kits that included staple food – Wheat flour ,Rice, Dal, Salt and Tea packs.. And while there was a maddening rush with interstate migration of laborers from Gujarat, he stood firm and helped all those 17000 people commute to their hometown also providing packed foods and water for their safe journey.
Following the Prime Ministers' clarion call during the pandemic he organized a small team and distributed over 500,000 re-usable cotton masks and over 20,000 bottles of sanitizers among the frontline workers serving the city. Concerned about all those Policemen serving the city during the summer do not de-hydrate, he provided 20,000 water bottles along with ORS solution.
Moreover he provided health care and medicines to all those above 45years of age along with carrying a sanitizing drive in the nearby villages.
Tanuj Patel has been serving the country with various social initiatives including, Health-care, Pollution control, Save Girl Child over 16 years.