Modpod builds cat furniture for interior design and animals lovers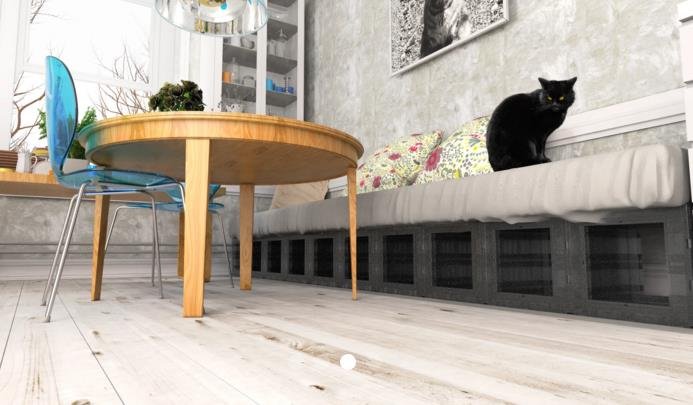 Based in Singapore but shipping to other parts of Southeast Asia and the United States, Modpod decided to build furniture fit for both people interested in interior design and have a love for animals.
Modpod launched their Kickstarter campaign on 21 July, 2020 and currently have a little less than 2 months for their campaign. They need outreach to more superbackers or people in general so they can reach 63,000 SGD.
When people back them on Kickstarter.com, they will get a Modpod at 30% off early bird prices. They will also be able to receive regular updates on the process of getting their Modpod and even unlock stretch goals. Once they reach the completion of their Kickstarter, they will then begin the process of shipping the Modpods. Their cards will not be charged until the campaign reached its funding goals.  People can also get updates when they sign up at modpod.life.
Their target audience is currently cat lovers, home interior enthusiasts, and product designers but they are designed in Singapore and they ship to Singapore, Malaysia, most parts of Asia and the USA.
The founder Maxine Ang Bishko, wanted to create something that she herself could use for her own animals. Being a pet owner, she knew the struggles of having damaged furniture from the clawing, so she wanted to create something that was not only stylish but also functional for the household. Each Modpod system has been put through testing by her animals who truly approved of the product. Even before they started Modpod, she started her first business in e-commerce pet food delivery and grew her operation into one of Singapore's all-natural pet supply distributors. From there, with her experience in the pet industry, she decided to make furniture and started a team with an industrial designer and an investor and proceeded to make Modpods.
Other than creating furniture fit for cat lovers, home interior enthusiasts, and product designers; another one of their ultimate goals is to also provide shelter for strays no matter where they might be, so that they have a shelter from the outdoor elements.
The founder created the company because she wanted to change the way that people lived with their beloved pets. She had grown up with animals her whole life and while she was definitely doing the right thing by opening her home to abandoned kittens and then rehoming them, she still ended up with 16 cats and her home furniture getting destroyed. With that memory in her brain, she came up with the idea for Modpod.
Modpod's modular design offers a way for humans and their four-legged companions to cohabitate while allowing everyone from shoebox to big spaces to maintain a stylish décor in their homes, bridging the gap between "human furniture" and pieces to accommodate cats' needs. The innovative thing about it is that Modpods can be mounted on walls or built into bed frames. All Modpod sets come with wall mounts, connectors, and panels so that people have the flexibility to build and create designs any way that people feel like.
The features of Modpod include: universal modular design, which is configurable for people to create an innovate and all-inclusive home for families with their loved animals; strength and durability, where each cube can hold up to 120 kg, they can even become a bed frame for the entire family to enjoy; ability to transform living space, as modpod enhances people's homes they are also helping stray animals with shelters all around the world; claw-resistant, it has been tested by the ones who will be using it to make it scratch proof and water resistant. Also, whether you live in a small apartment or on large acres of land, the Modpods can be modified to be stackable and mountable to be part of your home décor. It is also easy assembly with no tools required and comes with wall mounts for fixing onto walls.