Multi-Millionaire Luke Desmaris uncovering his journey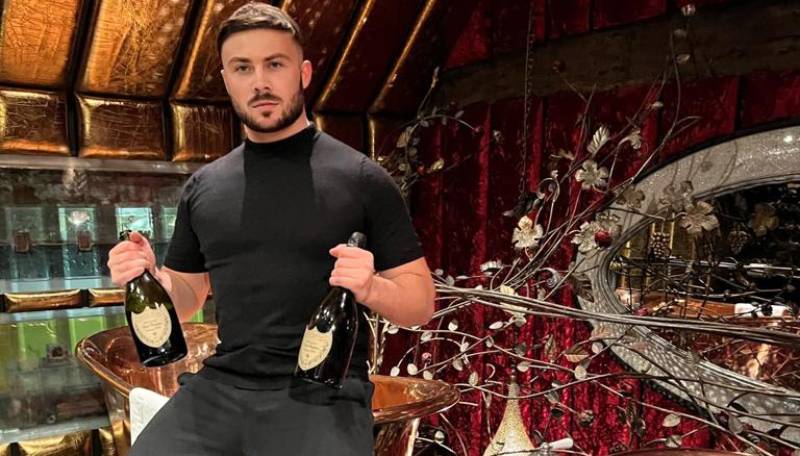 Luke Desmaris is a young and extremely successful entrepreneur who lives by the belief of living a financially free life. Specializing in trading and investing, his mission is to help people break out of their 9 to 5 life and be financially independent.
His journey, however, did not reach this stage without any hardships. After failing to score well at academics and dropping out of school in the 6th form, there was a lot that Luke Desmaris had to face. He had many people around him who had their doubts about where his career was heading. Many of them also mindlessly gave him advice like "Just get a job and work". He did succumb to the pressure initially and forced himself to work dead end jobs till a point where he could no longer take it.
This is where Luke Desmaris' career pivoted, and he decided to prove everyone, who doubted him, wrong. He went head first into trying to learn as much as possible about making money online. Being an entrepreneur at his core, he always had a dream of working for himself and being able to make money on his own, without being dependent on anyone. He wanted to make money through the use of his computer, and his dream eventually did come true when he went from "being broke to being a millionaire" using his computer.
His ultimate goal in life was to make money beyond limits. He was aware that if he got a job, there would only be a limited amount of money he could earn. However, if he kept his interest in trading and worked in that field, he could achieve his goal of making as much money as he wanted. This independence was something he always wanted to achieve and finally did. Luke Desmaris firmly believes that no successful entrepreneur has a smooth ride to the top, and his battle with hardships was just an example of that. He tried and tried and failed a few times too. However, he knew that real failure was when you stop trying. Thankfully, for him, he never stopped trying to figure out many different ways of making money.
Once he discovered forex trading and learned about investing, it was like the lion had tasted blood for the first time. After realizing the full potential of these activities and what the industry had to offer, he was hooked. It was then that Luke Desmaris decided to go all in with full time trading and investing. His will refused to quit until he would make it work.
Some of Luke Demaris' biggest achievements include growing his net worth to millions. He also considers growing his trading and investing account to multiple 7 figures as another major life achievement. Not just that, the entrepreneur also teaches thousands of people on a daily basis through his multiple social media channels.
Having achieved so much in life, his advice to people is to believe in themselves and be persistent and consistent with whatever they desire to achieve. Coming from a working class background, Luke Demaris never had enough money while he was growing up. However, he managed to achieve his dreams and aspirations. He believes that the only difference between him and an average person is the mindset.
Talking about the future, Luke Demaris sees his net worth surpassing 7 figures and rising up to the 8 and 9 figure regions. He also wishes to continue changing lives along the way, motivating, inspiring and teaching people. Being an expert in his field, with years of experience, he teaches proven ways of growing wealth and loves helping people and seeing their fantastic results.