Model Lydia Grace Bielen sees bright future ahead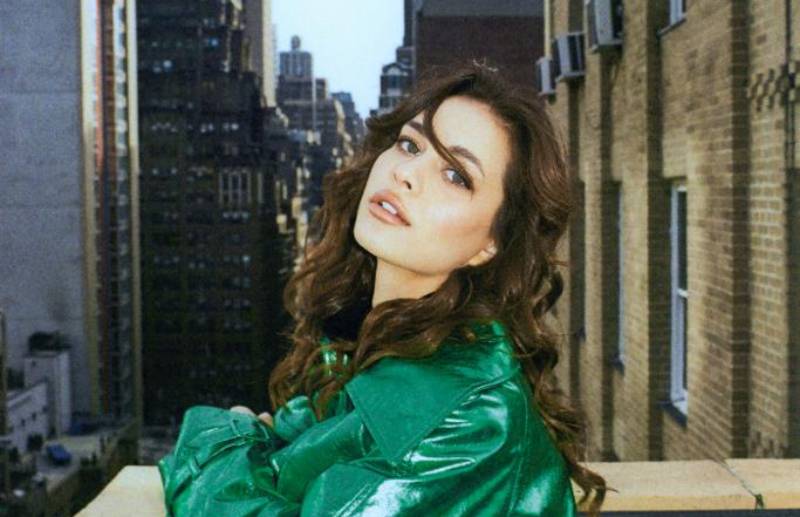 Five years ago, Lydia Grace Bielen was a 17-year-old waitress in Georgia with an uncertain future. Five years from now, the 22-year-old international model sees herself building her financial portfolio, buying a house in California and financing her dream car. Bielen has built success in her modeling career, having traveled all over the world for work and appeared in some of the top fashion magazines including Vogue, Maxim and Cosmopolitan.
When she looks back over her career to this point, Bielen said she can't pinpoint a defining moment she felt the greatest success. "What I consider my biggest accomplishments change all the time," she said. "For example, when I started out, a big accomplishment was getting signed in New York or Paris or being in a magazine. But after I accomplished those things, I wanted to be on the cover of a magazine and get signed in other cities."
Bielen would go on to land many big covers in her career and has been signed in all the major modeling cities, including Greece, Los Angeles, and Barcelona. She said as she started to gain more work and visibility in her work, she started to set higher aspirations for herself and worked hard to achieve them. "My goals changed to certain campaigns I wanted to do, then when I did those campaigns, I wanted to do others," she said. "In modeling, you are always chasing the next thing."
When it comes to success, Bielen said she thinks about more than just her next big move. She said she also thinks about how she can help her family, who have been so supportive of her during her career. "I would love to help my family with some things in the next five years, like my sister's student loans. I want to be able to take my grandpa to Poland, where his family is from, in the next five years," she said. "I'll still be modeling and acting, and I hope to be even more successful in my career in the next five years."
Although her time these days with relatives is limited, Bielen said she remains very family-focused, carrying with her lessons from her childhood passed onto her, like tarot card reading. "My grandma introduced me to a lot of spiritual concepts when I was a little girl. She studied Reiki and different forms of energy healing," she said. "She would align my chakras for me since I was a child, and it always made me feel better and be calm."
Bielen said she now has returning clients for readings, which she does in her free time. She said it was natural for her to follow a spiritual path, and that has helped her maneuver through the challenges and hardships she has had to overcome in her modeling career. She said those times were present the most when she was pushing herself and losing patience in herself when it would take her longer than anticipated to reach her goals. Her grandmother's lessons in spiritual healing and strength help her keep things in perspective.