Muthulakshmi Reddi: Google Doodle celebrates India's first female legislator's 133rd birthday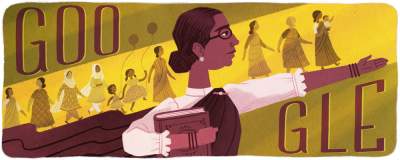 Today's Google Doodle, delineated by Bangalore-based visitor artist Archana Sreenivasan, celebrates the Indian teacher, lawmaker, surgeon, and reformer Muthulakshmi Reddi. Continually separating barriers throughout her life, Reddi was a pioneer who dedicated herself to public health and the fight against gender imbalance, changing the lives of innumerable individuals—particularly young girls.
Who is Muthulakshmi Reddi?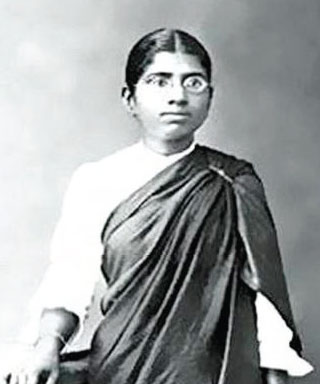 Born on this day in 1883 in the southern state of Tamil Nadu, Muthulakshmi Reddi became the first female student admitted to prestigious Indian institutions, the first female to function as a surgeon in a government hospital, and the first female legislator ever of India. Dr. Muthulakshmi Reddi was an eminent medical practitioner, social reformer and Padma Bhushan awardee in India.
As a young girl, Muthulakshmi Reddi opposed her folks' plan for an early organized marriage, persuading them she deserved an education. After passing her exams, she went to Maharaja College, once in the past an all-boys school. In spite of dangers of students hauling out from the school, she won a scholarship, graduated with distinction, and proceeded to be the first female student at Madras Medical College.
Muthulakshmi Reddi later surrendered her medical practice to join the Madras Legislative Council, where she attempted to raise the lawful age of marriage and combatted abuse of girls.
In 1914, she wedded a doctor named Sundara Reddi on the understanding that he treat her as an equivalent. Working for the upliftment of ladies and fighting gender imbalance, she bolstered Gandhi's endeavors for Indian independence.
After losing a sister to cancer, she propelled the Adayar Cancer Institute in 1954. One of the most respected oncology centers in the world, it treats somewhere in the range of 80,000 patients every year. In acknowledgment of her support of her nation, in 1956, Muthulakshmi Reddi was awarded the Padma Bhushan by the Government of India.
Muthulakshmi Reddi was died on 22 July 1968 at the age of 81.