Olivia Molina Avellaneda: An actress & model who has worked her way up the ladder throughout her career reaching success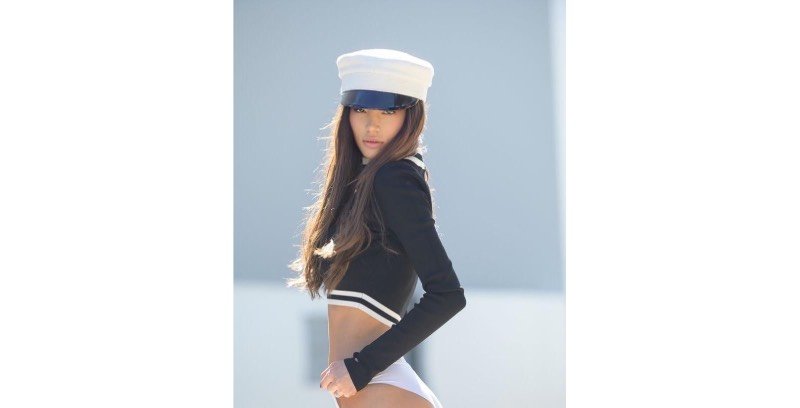 Competing for the Maxim Cover Girl 2020, Molina doesn't seem to stop anytime soon in her career.
This is the story of a girl who since childhood was a pro at many sports like tennis, hockey, basketball, artistic skating, artistic gymnastics & even chess, but the one who as she grew up realized that many opportunities were yet to be explored in life. Olivia Molina is an Argentinian born in Recoleta, Buenos Aires who as a child, went to several schools & was passionate about many sports. But, as soon as she completed her schooling, she had the urge to start working & so after school, she studied to become a bartender & later worked being one in Mexico.
Molina's life has been a roller coaster till now looking at the struggles she faced in life. In 2015, after the death of her first husband, she moved to Canada for work & even after facing harassment at her workplace there, she did not give up even once. She moved back to Argentina & worked in a modeling agency named CR Models agency. With this company, Molina worked doing production & scouting work. Within 8 months, Molina shifted to Europe where she started her modeling career & at the same time became an entrepreneur with her own firm of image models and matchmaking and concierge company.
With her consistency in developing her business, soon her company scored major success which made her earn $1 million. The experiences & the database she already gained in the business also made her come in contact with casting directors who offered her to become an actress with a famous soap opera – Palto Feo. Molina took up the opportunity & played a role in the same of a character called Felicitas Olga. Her role & her acting prowess hit a chord with the audiences all over the country & Molina became known both as an actress & as a talented entrepreneur.
Molina's journey as a model had begun when she was all of 15, studying from a modelling school for Ricardo Pineiro agency in Argentina. She did several modeling assignments but did not make it as a career then as she faced a lot of sexual harassment at the castings. Later she began working for a modeling agency but this time as a makeup artist & in fashion production. After joining Instagram, she continued with modeling but just for some promotional work for brands & businesses. Today Molina is competing for the Maxim Cover 2020. The voting for the same ends in another 10 hours. Molina is an outright genius who is not just a celebrated model but also a brilliant businesswoman who acquires an IQ of 144.
What's interesting about this beauty is that her family has a political background where her great grandfather & great great grandfather both worked for & served the country of Argentina in their own way. Her grandfather Mr José Domingo Molina Gómez was the Commander & Chief of the Argentine Army & also the Director General of the National Gendarmerie Argentina; whereas her great great grandfather Mr Nicolás Remigio Aurelio Avellaneda Silva was the President of Argentina from 1874 to 1880.
Molina already belongs to a privileged family that owns 5K hectors of land in Argentina with a French house in it, yet Molina chose her own life her way wanting to explore everything & carve her own path. While she was in London, she happened to meet the owner of one of the clubs; he hired her for bringing in the best models that could help in building a positive environment around his club. Molina searched for the best atmosphere models the entire night & even brought them to club the next night. Completing this task made her earn a thousand pounds. This gave her another opportunity in life for providing models for various other events. While in London, this talented beauty also invested in Bitcoins, making her earn 300k on it of net income.
In 2010, she got a role in a film called IL modo di Patty – La festa di Patty al Cinema which made her more famous, but she focused more on her business & considered it as her priority.
Facing so many hurdles & challenges in life, Molina still managed to make her way to success excelling at all the things she ever did in her career & life. Here's wishing her all the very best even on her next chapter of life, competing for the Maxim Cover Girl 2020.