Our only goal is to do good for the public & society – Rajesh Kumar Mishra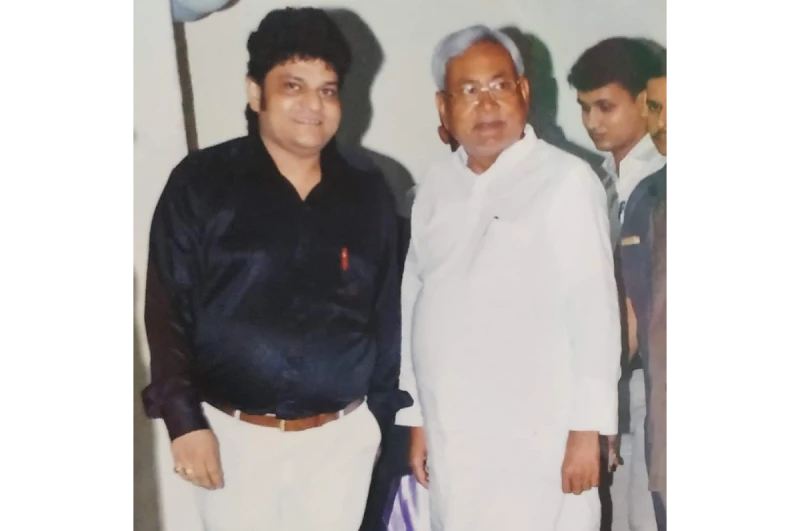 Rajesh Kumar Mishra is the Vice President of Patna Mahanagar from JDU. Born in October, 1970; Rajesh Kumar Mishra completed his early education and graduation from College of Commerce, Patna.
He also own Grakarg Health Care which aims to help people in free health checkups, providing free medicines and free medical tests to the needy ones. Before entering into the Indian politics, he was a successful businessman in Medical Field. Once Mr. Mishra has settled his life as a successful businessman in Medical, he started thinking about the society and community. Using his personality and influencing power in public, he has directed people to take interest in politics and gathered the community to work for the welfare of the society . Under the guidance of doctors like Dr. Vasant Singh and Dr. Amarkant Jha, he gradually started taking interest in politics.
It was observed by the Political Party Janta Dal United (JDU) and they picked him up. Mr. Mishra started campaigning for JDU this year, and in a short span of time, he got some amazing response in public, and then JDU appointed him as the Vice President of Patna Mahanagar. He strongly believes that JDU is the only political party who are working from the last 15 years for public safety and society development . Under his Patna Mahanagar constitution, there are 7 districts in Vidhan Sabha. JDU trust over him in these 7 legislative assemblies and he firmly working for this position too.
Due to his constant endeavour towards JDU, he got the opportunity to make strategies for the upcoming elections in Bihar. He strongly believes in the party slogan,
"2020 Phir Se Nitish" and we give him the best wishes for upcoming elections and future endeavors.