Patient Care From Dr. Alejandro Segarra Before And After Taking To The Chair
Thinking about lip augmentation? Dr. Alejandro Segarra, Diplomado Internacional de Med Estética, Barcelona, Madrid answers your pre-procedure questions.
Whether surgical or non-surgical, cosmetic procedures always come with added concerns, however, Dr. Alejandro Segarra, Diplomado Internacional de Med Estética, Barcelona, Madrid, provides some answers to calm those nerves. Together with an informative face-to-face consultation with him, his answers below will help you to mentally prepare before your procedure, experience minimal discomfort during it, and perform all necessary steps afterward to get the best results.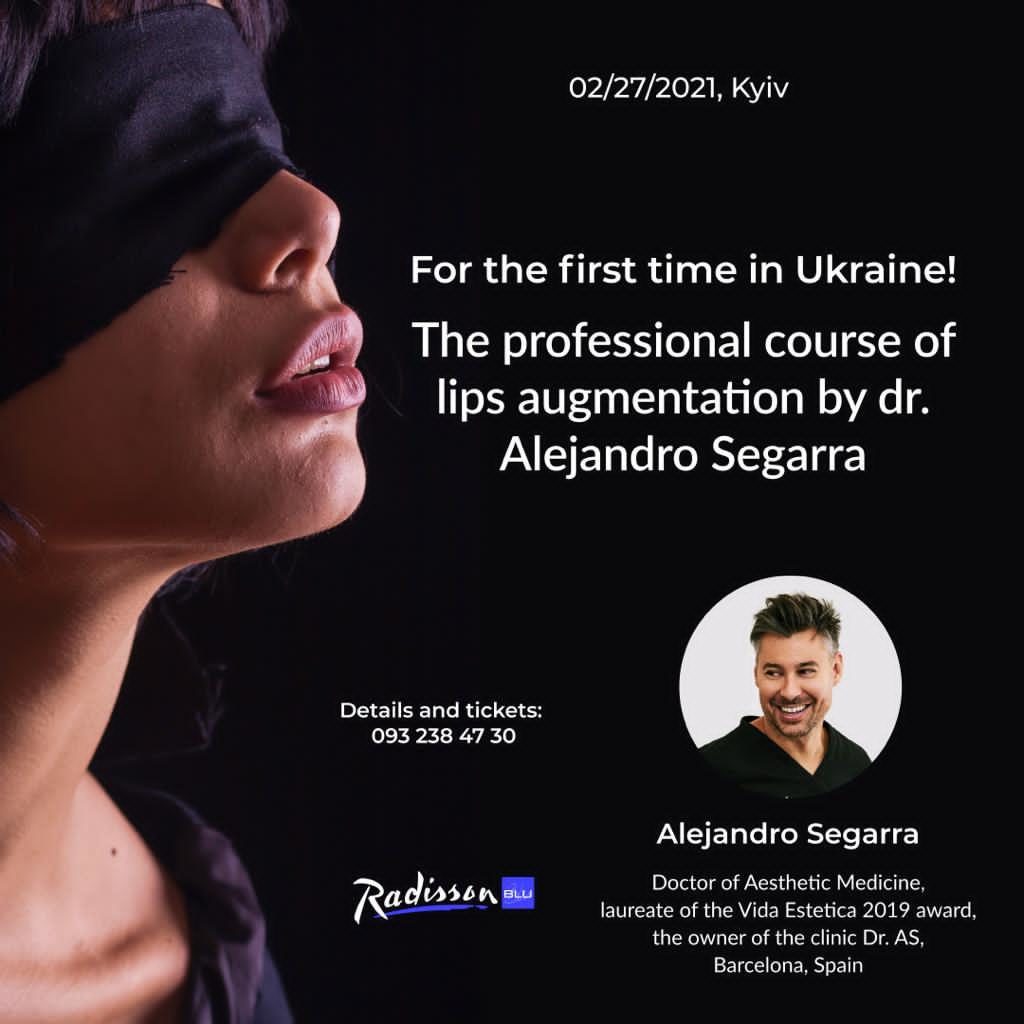 A: Is the procedure painful?
Q: The procedure is not painful. We apply numbing cream before injecting the lips so patients do not feel any pain. As its non-surgical, the procedure is minimally invasive
Q: Is swelling, bruising, and tenderness normal?
A: Yes, swelling, bruising, and tenderness of the lips are completely normal. After a few minutes, the swelling does go down slightly. As the days pass, you will find that swelling, bruising and tenderness completely go away and the lips become more defined and natural-looking. With care for our patients at the forefront of our minds during every medical procedure, side effects are minor. If you notice some redness and bruising particularly around the injection sites, this is normal too.
Q: How much recovery time do I need?
A: As side effects are minor, our patients can quickly resume their normal daily activities. We do recommend to our patients to avoid any strenuous exercises for 24 to 48 hours as this elevates blood pressure and heart rate which could potentially worsen the swelling and bruising.
Q: What can I do to heal faster?
Ice cubes or an ice pack covered in a cloth and placed on the lips will help ease itching or swelling. Drinking lots of water is a must, and avoid high temperatures and heat as this can make swelling more pronounced. Pain meds can be taken but ask us first which one is best to take. Furthermore, I recommend to our patients to sleep with an elevated head on a pillow and to avoid wearing makeup and any lip products for at least 24 hours after the procedure.
For all those concerned about booking a lip augmentation, contact Dr. Alejandro Segarra online at www.dralejandrosegarra.com or on Instagram. He will answer all the questions you may have and ease those nerves so that you can sit in his chair without a care and enjoy the best lip augmentation – all pleasure, no pain.