Daniel Oche Onoja: Creating a lot of buzz in the network marketing industry revolving around digital financial products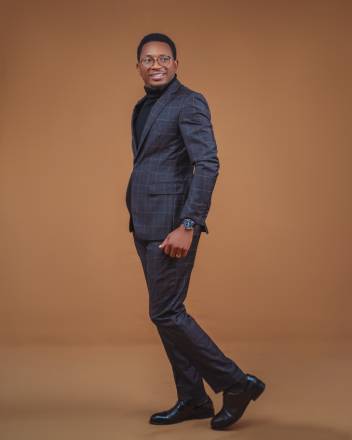 The hustler mentality of Daniel has helped him gain tremendous name and recognition in the industry.
The world may not seem enough for all those highly ambitious individuals who aim to do a lot in their respective fields. They believe in learning things each day and applying the same in the business world to keep excelling at it.
Everyone knows how dynamic the network marketing industry is and how fruitful as well it can get for certain individuals if done right. Daniel Oche Onoja is one amongst those individuals who not only got into network marketing but at the same time took every possible step to reach his career goals in a short period of time.
Daniel hails from Benue state but Born in the Northeastern state of Borno and has been raised in Lagos, Nigeria. All his childhood he felt, he must start working early to become a wealthy professional.
Even before he completed his primary and secondary education between the years 1998-2006, in the year 2005, his curiosity to do something and his early fascination towards the internet and technology, introduced him to the world of forex trading. A classmate and friend of Daniel made him aware about the same. He also got introduced to the vast world of network marketing. Little did he know then as a teenager that his life would revolve around network marketing and the digital financial products.
To add to his knowledge of computer technology, he studied from Wimax Institute of Computer Technology and with the vast knowledge and experience he gained, Daniel started working in different aspects of the same like software installation and maintenance, software vendoring, web application, and computer hardware repairs, until he got into the University of Abuja in the year 2009.
Working continuously in the same, by the year 2015, Daniel realized how the future for him was getting brighter as his aim to become a part of the digital space were beginning to meet with multiple other opportunities as soon as he saw the distribution of digital financial products through network marketing.
Daniel knew he could take the network marketing space by storm and hence to become better at it and to learn the leadership skills as well, Daniel joined the GLE Team and came under the influence and mentorship of Paulo Tuynman. This man helped Daniel to work with Omegapro, one of the finest global firms in financial technology that offers cryptocurrency and forex trading services across 100 countries.
This Nigerian youngster has now moved up the ladder in the industry by attaining the Blue Diamond rank at Omegapro and turned into an educator of finance, who shares the Omegapro opportunity across the Middle East, Africa, UK, Australia and Asia within a team of over 20,000 happy members and still growing each passing day.
You can Follow him on Instagram @danielonoja1 and Know more about him at http://danielonoja.com