Petr Semenov-Tian-Shansky: Google Doodle celebrates Russian geographer's 194th birthday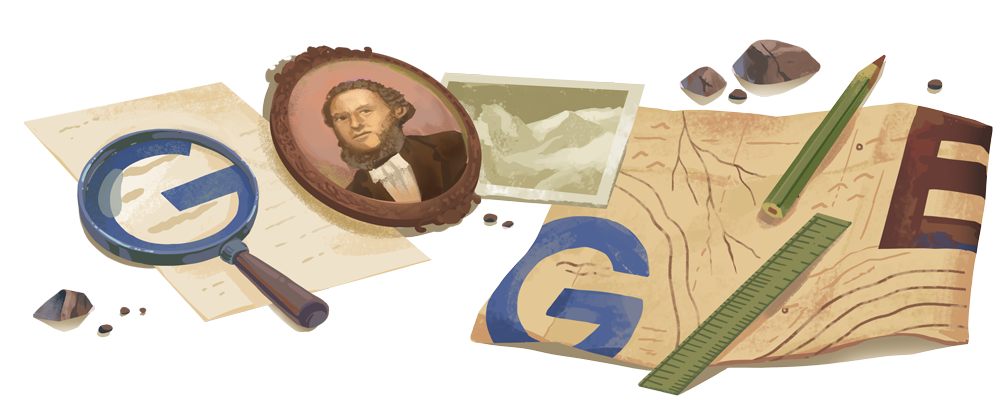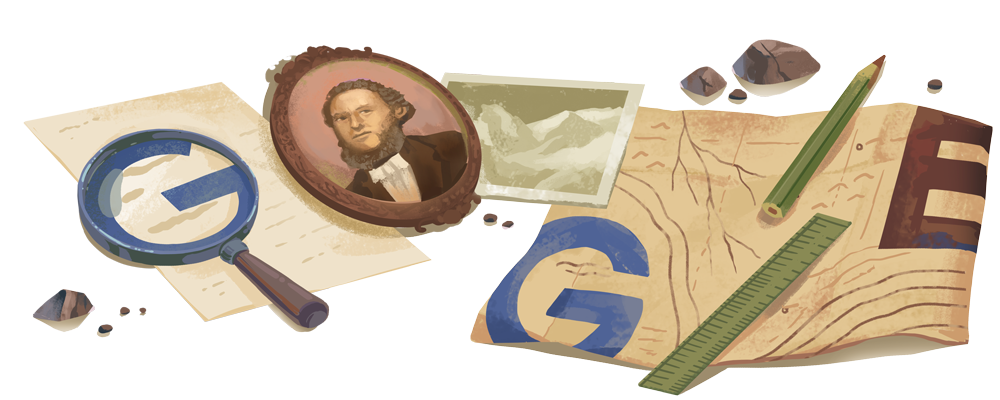 Google Doodle celebrates the 194th birthday of Russian geographer and statistician Petr Semenov-Tian-Shansky (Пётр Семёнов-Тян-Шанский), who managed the Russian Geographical Society for over 40 years, on January 14, 2021.
Who was Petr Semenov-Tian-Shansky?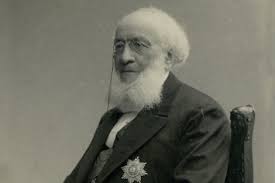 Pyotr Petrovich Semenov-Tian-Shansky (Пётр Петрович Семёнов-Тян-Шанский) was born into a wealthy family on 14 January 1827 close to the city of Ryazan in Western Russia. He was a multi-talented Russian geographer, author, and statistician.
Petr Semenov-Tian-Shansky learned at St. Petersburg University. He took an interest in botany and history as a child and proceeded to study natural sciences at Saint Petersburg University.
Along with Fyodor Dostoyevsky, Semenov went to secret meetings of the "Petrashevsky Circle" (a literary discussion group of progressive-minded commoner-intellectuals in St. Petersburg).
Following his graduation, Petr Semenov-Tian-Shansky was admitted to the esteemed Russian Geographical Society, where he set out to translate work by the renowned German geographer Carl Ritter. It was this project that first inspired Semenov to investigate Central Asia's Tien Shan mountain range, which was primarily unknown by western researchers.
During the 1850s, Petr Semenov-Tian-Shansky studied geography and geology in Berlin under Alexander Humboldt and Carl Ritter, whose writings he translated into Russian.
On Humboldt's proposal, Petr Semenov decided to investigate the generally obscure mountains of the Tian Shan. In 1856, he set off from Barnaul on his first campaign, going through the Altay Mountains and visiting Lake Issyk Kul on his way.
In 1856, Pyotr Semenov left on his unbelievable first campaign of the Tien Shan. Throughout two journeys, he arranged huge territories of mountainous terrain and found eight new plant species.
After his return, Petr Semenov was elected VP of the Russian Geographical Society and urged a new generation to follow in his footsteps as explorers.
In 1857, Petr Semenov got back to the Tian Shan, investigating the inside of this hitherto unknown mountain range. Semenov was the first European to see the scenic panorama of the Tengri Tag, and its most delightful peak, the epic Khan Tengri.
One of his most interesting discoveries was to invalidate Humboldt's previous cases about Tian Shan's supposed volcanic origins. Semenov found no proof of volcanic action anyplace in the mountains.
The following year, Petr Semenov published the first systematic portrayal of the Tian Shan. The reputation of this monograph was such that half a century later Nicholas II of Russia approved him to add the designation "Tian-Shansky" (that is, "of Tian Shan") to his last name.
Petr Semenov-Tian-Shansky (Пётр Семёнов-Тян-Шанский) additionally became interested in statistics and gave a valiant effort to propel this discipline in Russia. He served as Chairman of the Central Committee for Statistics from 1864 until 1874 when it was changed into the Statistical Committee of the Ministry of Interior, of which he remained Chairman until 1891.
Petr Semenov-Tian-Shansky was a member of 53 learned societies and dealt with the Russian Geographical Society from 1873 until his death, utilizing this position to empower the investigation of inland Asia, notably by Nikolai Przhevalsky and Pyotr Kozlov.
Petr Semenov-Tian-Shansky became a senator in 1882 and proceeded to initiate Russia's first population census in 1897.
He added to the 1895 update of the catalog of the Hermitage, the Dutch-Flemish-German version of which lists more than 1000 paintings.
It was to a great extent because of his efforts that the first census of the Russian Empire was held in 1897. The same year, he was made an individual from the State Council of Imperial Russia.
Petr Semenov-Tian-Shansky (Пётр Семёнов-Тян-Шанский) donated his collection to the Hermitage Museum where it actually lives, however some of the more conspicuous ones were sold by the Soviets during the 1930s.
To pay tribute to his geographic achievements, Semenov was given the honorific title of Tian-Shansky on the 50th anniversary of his notorious trip.
The 4895m Semenov-Tian-Shansky Peak and the 5816m Semenov Peak are named after him.
On January 14, 2021, Google observes Petr Semenov-Tian-Shansky's 194th Birthday with Google Doodle.