Qantas cuts flights on domestic routes through to March 2023, Jetstar CEO Gareth Evans steps down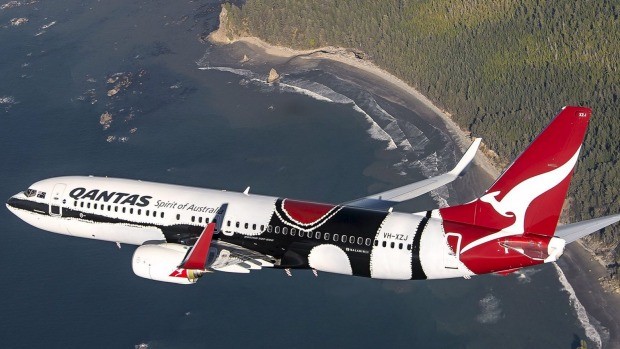 Qantas has announced it will be further cutting domestic flights to assist with combatting rising fuel costs while Jetstar chief executive Gareth Evans is leaving his role toward the year's end.
Qantas will cut flights from a portion of its most active Australian courses as it battles to adapt to the significant expense of fuel and staffing deficiencies at air airports.
Qantas uncovered the news in an exchanging update, saying it will cut an additional 5 percent of domestic flights for July, August, and September. This comes on top of a 10 percent decrease announced in May.
The release of Evans comes following twenty years at the company, during which Evans has likewise filled in as Qantas chief financial officer and CEO of Qantas International. He began as Jetstar CEO in 2017.
The transporter likewise announced up to 19,000 employees across the Group will be offered a $5000 payment as the transporter keeps on recuperating financially from the pandemic. Qantas uncovered a $1.5 billion drop in net obligation throughout recent months.
Qantas' share cost has lifted in early exchange, progressing 0.7 percent to $4.55 at 10.22 am AEST.
The one-off payment comes as a part of endeavors to hang onto staff amid mounting passenger frustrations about the airline.
The boost, which will cost the group $87 million, will be just for Qantas laborers covered by a big enterprise bargaining agreement. Management and senior executives are not qualified for the payment.
Laborers will just get the payment after another enterprise agreement is secured, and qualification conditions will apply. 4000 Qantas laborers covered by nine as of now finished agreements are expected to get the payment soon.
Qantas boss Alan Joyce said the one-off payment was demonstrative of the airline sharing the advantages of the travel rebound, which started in December and to "recognize the great work [staff] are doing".
"Today, we're announcing a one-off payment that goes some of the ways to acknowledging the sacrifices our people have made, including long periods of no work and no annual wage increases," he said.
Qantas is right now haggling to increment wages by two percent, following a two-year wage freeze for all staff during the pandemic. Joyce said the aircraft "can't afford" to increment compensations past the two percent limit yet could manage the cost of the one-off payment.
Qantas has repeated that there will be 15% more ground taking care of staff during the July school holidays contrasted with the Easter break, as airlines make rearrangements to evade extensive lines and chaotic airport scenes seen as of late.
Qantas' ground dealing with the workforce has been completely reevaluated in the wake of cutting 2000 workers during the pandemic, in a move the Federal Court later found was unlawful.
In excess of 1000 operational staff have been employed across Qantas and Jetstar since April and hundreds more added to call centers to decrease call wait times. The carrier said 20% of staff will be on the reserve over the July school holiday period in the event of ill leave, and new registration and baggage booths will be carried out, starting in Sydney.
In ongoing remarks about delayed or missing baggage over the long end of the week, Joyce said it was an "airport service issue" brought about by an IT outage at Sydney and Brisbane airports.
Qantas paid tribute to Evans in a statement, saying he played had a vital impact in driving Jetstar through the pandemic.
"Gareth has decided this is the right moment to move on," Qantas said in a statement.
"He's given an incredible amount to the organization in several key roles, from his time as CFO through major restructuring and most recently as Jetstar CEO as we navigated COVID. When he leaves next year it will be with our sincere thanks and best wishes."
An internal enlistment process has previously started, with the handover expected to take the vast majority of this current year.
Jetstar CEO Gareth Evans steps down
Qantas likewise said on Friday that Gareth Evans, the head of its minimal expense arm, Jetstar, would step down from his role in December following 23 years with the group.
Investors and analysts had seen Mr. Evans as one of the top contenders to ultimately succeed Mr. Joyce, who has led Qantas beginning around 2008 and plans to remain until essentially the finish of 2023.
A few other potential successors have proactively left for CEO roles somewhere else, to a limited extent due to Mr. Joyce's unusually lengthy tenure.
Mr. Gareth Evans will stay with the group to deal with key projects prior to leaving in 2023, the airline said, adding that an internal recruitment process was in progress to choose another CEO for Jetstar.