SAEED ALGHAMDI – AN EDUCATOR WITH A DISTINGUISHED CAREER IN RESEARCH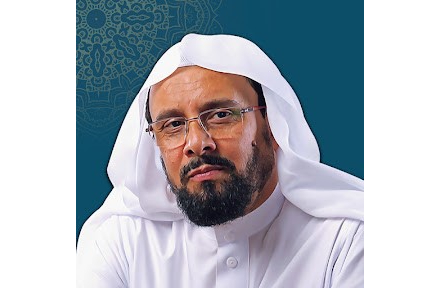 As an educator, Dr. Saeed has given a lot, ensuring quality teaching through the latest learning methods. His motives are to educate young minds and mold them into intellectuals so they can positively contribute to society. He has devoted his energy and time towards a distinguished career in research and his teachings have had a profound and exclusive impact. His publications share a wealth of knowledge within the respectable field in areas such as terminology, prophecies, reference points, culture shock, heresy, characteristics of Allah, ideology, preachers, and faith. 
Research-Based Learning
Dr. Saeed Alghamdi has enjoyed a distinguished career as a teacher and researcher. His contributions to Islamic Studies are significant; he uses modern learning methods to find answers and solutions to the most complex questions. Furthermore, Dr. Alghamdi shows due diligence while researching, discussing, analysing, assessing, and evaluating to find pertinent answers. This type of research allows students to think rationally and enjoy a better understanding compared to conventional method as well as stay updated.
Interest in Religious Studies
Dr. Saeed Alghamdi's interest in Islamic studies and research began in 1982. He attained a Bachelor's degree from Sharia Abha University. In 1990, he completed a Master's degree program in Islamic Creed and Contemporary Religious Doctrines at the University of Imam Riyadh City. His academic interests led him to complete his PhD at King Khalid University in 1999. Alghamdi has made immense contributions to the field of education through his teachings and research publications. His journey began as an assistant teacher in the Islamic Creed and Contemporary Religious Doctrines Department at the same institution where he earned his PhD degree. As an Islamic scholar, his contributions have been noteworthy and inspirational.
His research on terminology
In his book 'the question of terminology' Dr. Saeed introduces issues of terminology and religious terminology. A summary of his study findings include:
Raising awareness of the significance of words and phrases and the profound effect they have on the human mind, will, and action.
Clarifying several terminology-related issues and providing an explanation of their rationale. The number of Arabic terms has reached twenty, and an explanation identifies which of these terms are appropriate for 'Sharia tawqefiyah' (religious terminology found in original scripts). In addition to providing an explanation of this knowledge, a translation of each term is provided in English.
Identifying types of terminology based on eight variables and discussing the relationship between linguistic meaning, legal usage, scientific terminology, and colloquial terminology.
Identifying various perspectives on dealing with sharia terminology, considering their standing in the field of science and work, with reference to the most significant doctrinal and intellectual trends, and their position on some of these perspectives.
Identifying branches of contemporary terminology and familiarity with contemporary disputes. Demonstrating knowledge of past and present approaches to these disputes and identifying the fundamental pillars that can serve as a foundation for debating conflicting points about new concepts and terminology.