Seema Singh battled against Covid-19 and came out stronger than before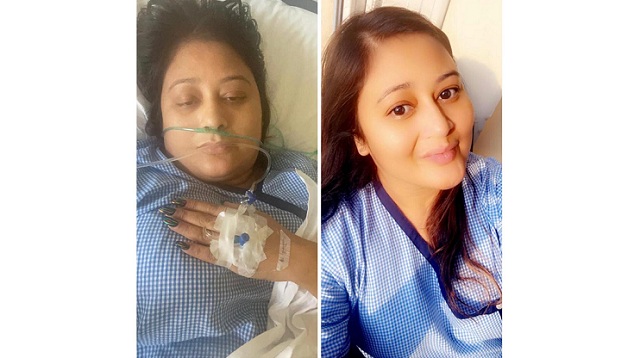 Ms. Seema Singh is a prominent Social Entrepreneur in Mumbai. She is the founder of the NGO 'MeghaShrey,' which works towards the betterment of underprivileged people and to feed the hungry in India.
She has made a significant contribution to humanity at large through her contribution and operation of the NGO 'MeghaShrey,' which has been working in the areas of children's education, women empowerment, food donation, and much more.  Seema set up an NGO in the year 2000 to work with the underprivileged children, youth, and young women and their families with an aim to build a better future for them, with the promise of a stronger India.
It was unfortunate that Seema contracted COVID-19 some time ago and was hospitalized for getting the treatment. Like every other Covid-19 patient, it was tough in the beginning. As the symptoms set in, she experienced body ache, dry cough, and mild fever. But Seema faced all the challenges with a brave heart and stayed strong during her entire treatment. In fact, being a Social Entrepreneur, Seema was missing her work and her regular social activities. What pained her more than Covid disease was that she could not carry on with her social campaigns because of her illness. She was upset that she had to stay away from the society for which she worked day and night.
Seema is deeply blessed to have a family who not only supports but also contributes to her cause of making a difference in the world in their own small way. Her daughter Megha is herself a doctor and was always beside her mother, caring for her and nurturing her on the road to recovery.
Seema took everything with a positive stride. She used her isolation period to read up on managing the disease, while also taking regular updates from her team members about the ongoing work of the Meghshrey Foundation. The free time on her hands gave her more time to ponder on what next activities she could plan for the betterment of society, how her NGO could benefit the needy children, and other aspects of her work.
Recalling her tough time, Seema says, "When you're left alone to battle an infectious disease that has yet no cure and doesn't really allow you to meet anyone, you're on survival mode. But I only let positive thoughts about my work and the people I serve to enter my mind. I was constantly in touch with my team so that the activities of my foundation would not be hampered. I am thankful to all those who prayed for my well-being.'
After she survived Covid-19 and recovered, Seema is back with a bang and is doing what she loves the most- selflessly serving society.