Social media recognition has a new name in the form of 'Badge' from Cryptonite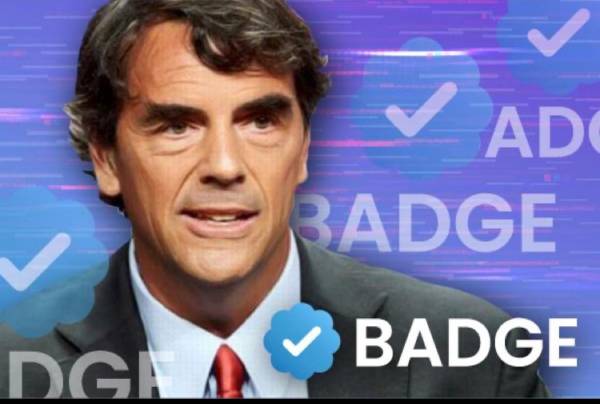 The badge portrays the influencers account as recognized, adding tremendous value to it.
The world of social media is incomplete without the active participation of influencers and there are a wide range of services across the world which are world-class and of top-notch quality, but are not known to the world. 'Badge' provides an exclusive platform for influencers who can showcase the power of these services through their influencing skills. 'Badge' provides a brand value which is highly recognized across the digital world. The exclusive service is provided by its parent entity 'Cryptonite' which is an invitation-only global community of entrepreneurs, investors, and influencers who are leading the blockchain, AI, and sustainability revolutions.
Furthermore, the influencer gets a badge from Cryptonite whose logo is similar to the blue badge which is a blue mark found next to the account holder's name on SNSs like Twitter and Instagram, which is a kind of certification confirming that the account is genuine. The display of Cryptonite's 'badge' in itself acts as a mark of recognition which elevates the influencers' credibility. The influencers can get hold of their services free of cost on a semi-permanent basis if they introduce them on SNS. There are numerous benefits attached to the membership of 'Badge' from Cryptonite's own token, the Badge Token, which will be awarded based on the influencers' performance. It also entitles members VIP services based on the number of badges they accumulate. Whales and institutional investors are investing in the same all over the world.
There are a host of other services provided by Cryptonite, which is led by Tim Draper, the renowned American venture capital investor, for free like free first-class services from 5-star sponsors around the world, including Dubai, Singapore, and the United States. Founded by Anthony Perkins and Tum Draper, The 'Badge' project is expected to create a significant impact owing to the influence of many Blue Badge influencers who join them with time. Also, the Badge project is touted to become a Facebook-like platform, which will get more than 10,000 times valuable in the coming years.
To know more, visit www.badge-foundation.org.