Solheim Cup 2023: Full Schedule, Format, How to Play, Tee Times and Where to Watch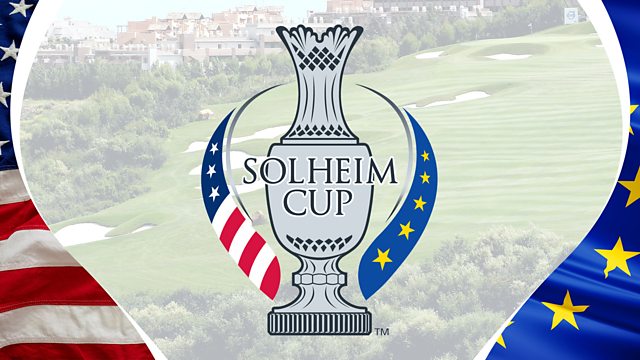 The TV channel, coverage schedule, tee times, and locations to watch a live stream for the Solheim Cup in 2023 are shown below.
On Friday, the 2023 Solheim Cup gets underway, and Europe will try to win it three times in a row to make history. The top team event in women's golf has never seen the United States lose three in a row, but they will need to win away from home to escape this destiny.
The tournament is being staged for the first time at the Finca Cortesin resort-style course on Spain's southern coast.
The Solheim Cup and Ryder Cup are being held for the first time ever, with the men's competition getting underway in Rome on Friday.
How does the tournament work?
There will be three separate match formats used from Friday through Sunday: foursomes, fourball, and singles.
On Friday and Saturday mornings, foursomes matches will be played, followed by fourball matches in the afternoons, and singles events on Sunday.
This is how each format works:
Foursomes
Two players from each team take turns hitting the ball in foursomes as they play one ball apiece. For a victory, each team will receive one point, and in a draw, each team will receive a half-point.
Fourball
Two players from each team compete in fourball, but each player uses a different ball. The score for each hole is determined by taking the highest score for each side. Similar to foursomes, a victory earns one point, which is reduced to half in the event of a tie.
Singles
Singles matches pit all 12 members of the US and European teams against one another; the winner receives one point. The pairings are rather arbitrary because each captain chooses in advance the order in which the players will be sent out.
There are a total of 28 points at stake. The Solheim Cup is won by the team with the highest total points at the conclusion of the weekend.
How to watch the Solheim Cup 2023
Sky Sports is broadcasting the Solheim Cup live.
Here is the whole TV lineup:
Day One: Friday, September 22, from 6:30 a.m. to 3:30 p.m. (Sky Sports Golf and Main Event).
Day Two: Saturday, September 23, 6.30 a.m. to 6.30 p.m. (Sky Sports Golf and Main Event)
Day three: Sunday, September 24, 9 a.m. to 6 p.m. (Sky Sports Golf and Main Event)
The competition can also be viewed live by subscribers on Now TV or the Sky Go app.
What are the pairings for Friday?
All times BST
7.10am – Lexi Thompson, Megan Khang (USA) vs Linn Grant, Maja Stark (EU)
7.22am – Danielle Kang, Andrea Lee (USA) vs Celine Boutier, Georgia Hall (EU)
7.34am – Nelly Korda, Allisen Corpuz (USA) vs Leona Maguire, Anna Nordqvist (EU)
7.46am – Ally Ewing, Cheyenne Knight (USA) vs Charley Hull, Emily Pedersen (EU)
What should we expect from the tournament?
While Europe's captain Suzann Pettersen praised what she called "the strongest" European squad she's ever been a part of, the US skipper Stacy Lewis quickly branded the Europeans as favorites.
The US team has five rookies and has an average team age of 25, whilst the European team has three rookies and has an average team age of 29.