South Sudan Independence Day: History and Significance of the Day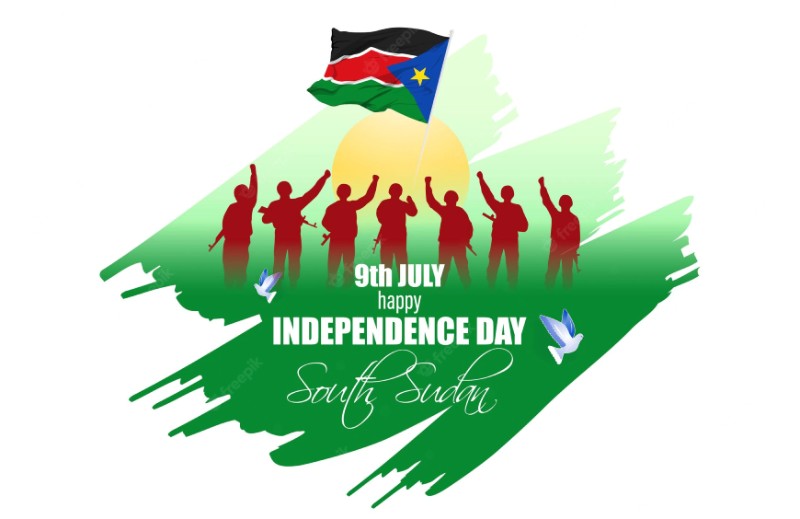 Independence Day is a public holiday in South Sudan on July 9th every year. This is the National Day of South Sudan and imprints independence from the Republic of Sudan on this day in 2011.
South Sudanese from all through the country and the world met up on July 9 in the capital city of Juba to celebrate the birth of the new nation, the Republic of South Sudan. Independence day comes 6 years after the signing of a harmony agreement that finished twenty years of civil war between the Arab-dominated north and the predominantly African and Christian individuals of the south, a war that cost more than 2 million lives.
Franklin Graham, president of Samaritan's Purse, met with President of South Sudan Salva Kiir on Sunday to congratulate him and encourage him in prayer and Godly counsel as he leads this new nation. Samaritan's Purse will keep on working in Sudan and South Sudan to assist with meeting physical and spiritual necessities and to exhibit God's love to individuals of the two nations.
History of South Sudan Independence Day
Geographically the region currently known as South Sudan is distinct from Sudan, however, the historical backdrop of both has been entwined since antiquity when they were both a piece of the ancient Egyptian Empire.
The region was settled by Muslim Arabs in the 14th century and then conquered by Muhammad Ali, viceroy of Egypt under the Ottoman Empire in 1820.
In 1899, Britain and Egypt reached an agreement under which Sudan was controlled by a governor-general appointed by Egypt with British assent. Notwithstanding, with Britain likewise controlling Egypt, this implied Sudan was really administered as a Crown colony.
Sudan acquired independence in January 1956, with the southern Sudan region requesting representation and more regional autonomy prompting the First Sudanese Civil War.
Following a stalemate in the civil war, the Southern Sudan Autonomous Region was formed in 1972 and went on until 1983. A second Sudanese civil war before long created and finished with the Comprehensive Peace Agreement of 2005. Soon thereafter, southern independence was restored when an Autonomous Government of Southern Sudan was formed.
In January 2011, Southern Sudan citizens voted on whether they ought to split away from Sudan and declare independence, with 98.83% of the populace voting in favor of independence.
At midnight on July 9th, 2011, South Sudan turned into a free country under the name Republic of South Sudan. A couple of days after the fact, South Sudan turned into the 193rd member state of the United Nations. It stays the most as of late made sovereign state with widespread recognition.