Burkina Faso Independence Day: History and Significance of the Day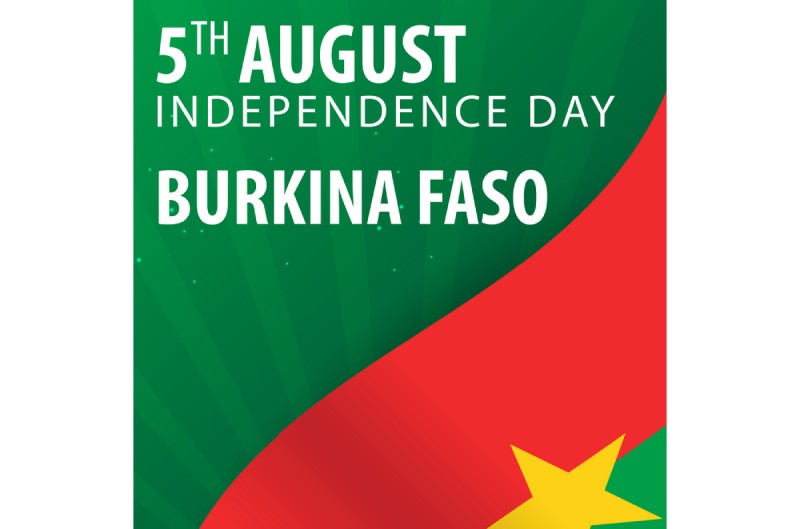 Burkina Faso Independence Day is celebrated every year on August 5. It is a public holiday in Burkina Faso and the event that it falls at the end of the week, the following work day turns into a public holiday. The day commemorates the gaining of Burkina Faso's independence from France and is marked with celebrations all around the country.
The country has more than 20 million citizens thus the celebrations are clearly from both the public government with parades and the citizens taking up various ways of celebrating the day. The flag of Burkina Faso is typically hung from homes to shops on the day and individuals decorate it in the colors of the flag— red, green, and yellow.
The region of present-day Burkina Faso was first occupied thousands of years ago, however ethnic groups that make up the country's ongoing populace showed up here fairly between the 8th and the 16th centuries. During the Middle Ages, the region was dominated by the Mossi, yet they were defeated by Songhai in 1483. In the 18th century, the city of Bobo-Dioulasso turned into the center of the Gwiriko Empire.
Europeans made their most memorable attempts to claim parts of the region in the 1890s. The countries that communicated interest in the territory of what is currently Burkina Faso were Britain, France, and Germany. Now and again they attempted to take land from the neighborhood people by force; on occasion, they made treaties with nearby chiefs as well similarly as with one another. Ultimately, Burkina Faso turned into a French colony in 1896.
History of Burkina Faso Independence Day
With its inland location within Western Africa, the region that makes up modern-day Burkina Faso didn't attract colonial attention until the late nineteenth century.
By 1898, the kingdoms that currently make up most of the region corresponding to modern-day Burkina Faso had become a French protectorate.
These domains were added to the Upper Senegal and Burkina Faso colony of French West Africa in 1904. Over the years, regions within the area were parted and separated into various colonies, before Upper Volta was made on September 4th, 1947 becoming an overseas region of the French Union.
On December 11th, 1958, The Republic of Upper Volta became a self-governing autonomous republic within the French Community.
Upper Volta acquired its full independence on August 5th, 1960, with Maurice Yameogo becoming the country's first president.
In 1984, Upper Volta was renamed Burkina Faso, and that signifies "Land of Incorruptible People."
Independence Day is the national holiday of Burkina Faso. Official events are held in the capital city of Ouagadougou, however, there are no large-scale celebrations due to the country's hard economic circumstances.