Spa Sciences Recreates a Luxury Experience at Home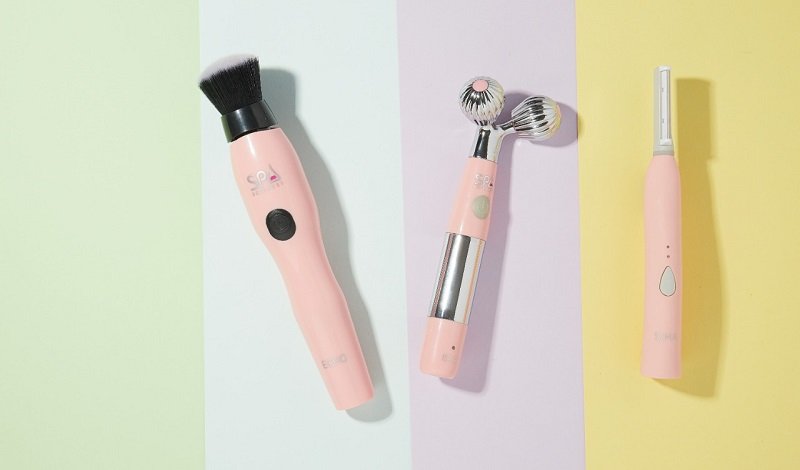 Michael Friend, co-founder of the companies Michael Todd Beauty and Spa Sciences, has been through many professional adventures before taking the beauty industry by storm with his revolutionary products and business practices. From sales, to changing fields, to being unemployed, Michael kept his innovative spirit alive and thriving with his passion to inspire not only his family but his team and everyone he meets.
This incredible journey would not be complete without Co-Founders Lilia Friend and Lewis Hendler. Working together to create these powerhouse companies was no small feat 11 years ago when the first modern recession was just taking hold. Through incredible work ethic and teamwork, the three of them have created some serious waves within the beauty industry with no stop in sight.
Michaels ongoing 'love affair,' Spa Sciences, is a cruelty-free skincare tool brand affordably recreating the spa experience at home for a broader demographic. The concept was conceived when he started using skincare products. Realizing that many beneficial ingredients are not deeply reaching the right skin layers, he decided to create the tools that help them get fully absorbed or utilized without going to waste.
The antimicrobial NOVA cleansing brush, for example, makes your favorite cleanser penetrate your skin effectively through its heads' sonic movements that unclog your pores from impurities and dead cells. His vision revolves around beauty tools that offer efficiency and a sense of comfort appealing to the whole family.
Seeing his son Leo and daughter Hannah confidently sporting their amazing skin and trusting the results of his tools is the best reward for all the efforts he put into this business.
Women and men with different needs, lifestyles, and financial backgrounds are now eligible for an impeccable skin complexion and a big smile. Limited budget and time are not a burden. Working moms, juggling all sorts of engagements, with zero time for a spa appointment, can squeeze in their busy schedules a microdermabrasion facial at home. The same applies to an expensive dermaplaning facial replaced by the ease and low cost of the Spa Sciences dermaplaning tool that gently and safely removes peach fuzz and exfoliates the skin.
Competing alternatives and products are at least three times pricier. He found ethical ways to minimize costs without affecting quality. After lots of risk-taking, experimentation, failures, and successes, the Spa Sciences slogan "Bring the Spa Home" is thankfully materialized.
Michael admits that he had to sacrifice a lot in the process. Still, he honed his ability to see opportunities in unexpected areas/niches and come up with ground-breaking ideas. Learning how to hire honest people who align with the company's objectives was important. In times of uncertainty, he and his team become a common front of passion, innovation, and creativity.
His story speaks of a generous entrepreneur surrounded by like-minded people who work hard to achieve ambitious goals that are set higher and higher. He allows them considerable creative and decision-making freedom because this is how things can excel to the next level. Mutual trust is the key to his company's rapid growth within a highly competitive market. It seems that the sky is the limit with more retail projects coming up, including the launch of the LOLA sonic lip plumper and the ISLA sonic face roller, as well as upgrades on originals like the MIO.
 If you want to keep up with Spa Sciences, check out the brand's Instagram and website.