Story of Marwan Boulghalegh – The journey from an Amateur to a Professional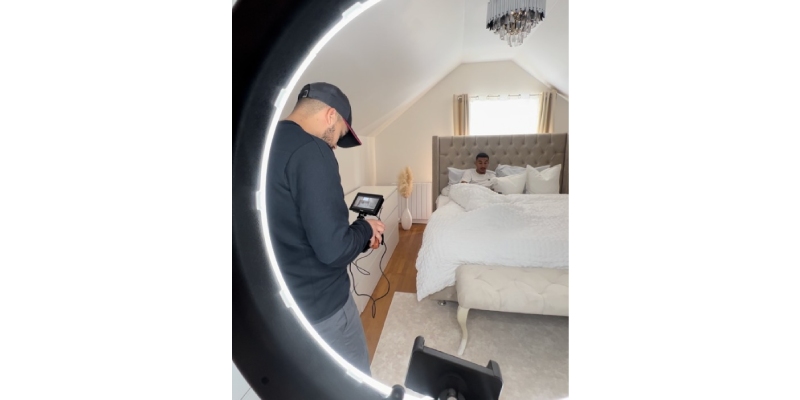 Marwan Boulghalegh is a 25-year-old young and free-spirited photographer and videographer from the world's most visited country France. He is now not just a random photographer from France but the owner of a famous brand 'Marwan Video". He started as an amateur driven by his passion for photography and has been the magician behind the beautiful portraits and videos of more than a hundred artists. He then stepped also into capturing the auspicious moments of numerous couples' weddings and his homeland is where the city of love belongs.
How the Journey Started…
His videography started with shooting urban areas and that made him quite famous. He was not ready to stop there. Photography was not just a source of income for him but rather it was his passion and there he sought happiness and satisfaction. His immense love for photography and videography made him traverse into different streams and detours to explore more the possibilities of photography and videography.
Marwan Met Rappers
After excelling in urban photography and gaining much fame for his works in it, he interacted with a few well-known rappers around France like Kaaris, Marwa Loud, and Lartiste and those conversations evolved into big ones which widened the spectra of his career. He could collaborate and experiment more and there began completely different kinds of videos from him.
Behind the Lens for Artists
He has worked for more than a hundred artists. Looking beautiful is not enough for a good picture. But an expert photographer with skills excellent enough to set the right frame, advise you on the best posture and capture the right expression. Marwan Boulghalegh is one such expert who is surprisingly self-taught and hasn't learned it professionally.
Wedding Photographer
After the urban and with rappers, he also stepped into making people's auspicious moments relivable. He worked behind the lens for capturing wedding ceremonies for many couples to cherish their big day moments. He made videos which captured every beautiful, funny, emotional and cute moment of the day. Capturing such big events as a marriage where there are a lot of people attending needs a lot of observation and effort. But he just does it very effortlessly. It's evident from the videos he made.
Fame through Techniques and Skills
Wedding photography and videography by Marwan Boulghalegh went viral over social media platforms for its uniqueness. He had made use of novel techniques and tried his creativity which altogether gave magical output. The 'clip' style that he uses is exclusive to him and on top of it, he uses many dynamic edits which amassed millions of views on social media platforms like Tiktok and Snapchat. Trending on such platforms is not easy and this justifies how appealing his works look to people.
'Marwan Video' is now a brand and it got established through the dreams, aspirations, efforts and skills of Marwan Boulghalegh. His journey is truly inspiring and worth analysing for photography enthusiasts out there. Marwan's journey is indeed from just an amateur to surprisingly a professional. Looking at his efforts and passion closely, there's no surprise that he came this long, it was inevitable.