2 Things About Virtual Staging for Real Estate Listings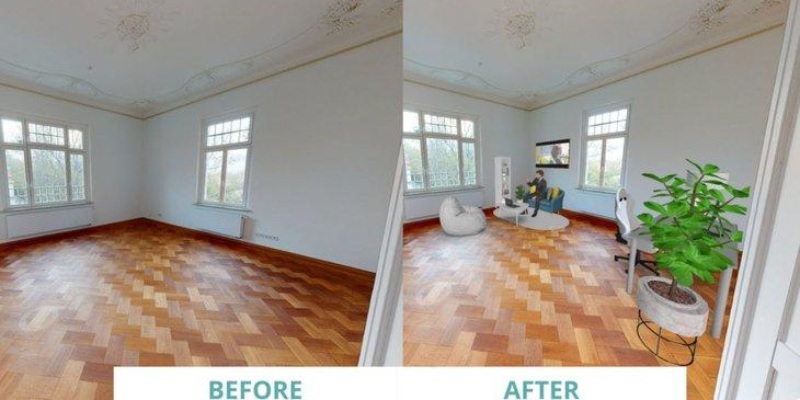 Virtual staging is a way to present your home to potential buyers without having to go through the process of displaying it in person. It involves using software to create realistic images of the property. This technology is becoming popular among interior designers, real estate brokers, and photographers. The goal is to create images that are as accurate as possible so that people will want to buy it and if you want more information, check this website.
Cost of virtual staging
The cost of virtual staging is determined by many factors. The complexity of a project, the number of photos required, and the turnaround time all contribute to the total cost. The more urgent the order, the higher the price. Additionally, virtual staging companies must uphold a high standard of professionalism. This is why clients are advised to have a clear idea of their desired look, and to discuss any questions they may have with a project manager.
A virtual staging service can be used for homes in various stages of completion or those that are fixer-uppers. Since the process may involve different services, such as re-arranging furniture and wall colors, the cost of virtual staging will vary accordingly. In addition, most real estate customers do not order the same services for each listing; one listing may only require virtual staging, while another may require photo enhancement and furniture replacement.
A virtual staging service's fee depends on the skill level and turnaround time of the 3D Artists. Depending on the size and number of rooms, the cost of virtual staging may be less than that of a traditional restyling. However, the cost of virtual staging can increase considerably depending on the time it takes to create a single picture.
Although some virtual staging services are free, the average cost for a full-service virtual staging package ranges from $50 to $200 per image. In addition, some providers also offer credit-based plans and subscriptions. Subscriptions are ideal for real estate teams and may prove to be a more economical option for those who require more than one virtual staging image of a property.
Virtual staging is a great way to market your property online. The process requires a simple photo of your property, which can be uploaded to a website. Once the virtual staging service provider has your photo, they can start working on your property's virtual staging. If you want to get the most out of your virtual staging, make sure to choose a company that can provide you with digital furniture selections and quick turnaround times.
Virtual staging services are a great way to reduce costs while improving the content of your marketing campaign. Some companies provide digital staging services to update photos of vacant homes and add new furnishings and decor. The virtual stager also uses photo-editing software to remove unwanted clutter and make your home look just as good as it would if it had been staged physically.
Ethics of virtual staging
Some real estate associations are grappling with the ethics of virtual staging. While this practice is not illegal, some consider it deceptive and false advertising. The truth is that it does increase the chances of a faster and more successful sale. Studies have shown that staged homes sell faster. There are some common misconceptions about this new practice.
One of the main concerns about virtual staging is that it's not cost-effective for moderately priced properties. However, it can be done on a budget if you download free software. There are several free virtual staging programs available for Windows and Mac computers, including VisualStager. These programs allow you to offer virtual staging services to prospective home buyers without incurring expensive fees.
Virtual staging can be useful in many situations, including vacant and furnished homes. Using virtual staging to enhance lighting and improve the overall appearance of a home can improve its chance of selling more quickly and for a higher price. However, it is important to remember that it isn't an effective method for every home sale.
Virtual staging is often a good way to give prospective home buyers a better sense of how a space will look furnished. In addition, virtual staging can help sellers remove clutter and replace it with new items. This ensures that a home is in top condition before it's listed, and helps agents get a better feel for its asking price.
Virtual staging should be ethical if it is done properly. It should be used to highlight the property and its features. While it is not completely a legitimate way to market a home, it can save real estate agents time and money. In addition to helping buyers visualize how they will live in it, virtual staging can also help sellers save money.
While some virtual staging services only require adding furniture to empty rooms, others require a complete overhaul of the interior. This can be difficult and time-consuming. Virtual staging services can also save clients time by using pre-designed 3D models of the furniture. Virtual staging services generally charge anywhere from $30 to $120 per image.