Supercarrooms.Miami and Maggiore Automobile to once again grace their presence at the Exclusive The Amelia concourse d' elegance March 5th and 6th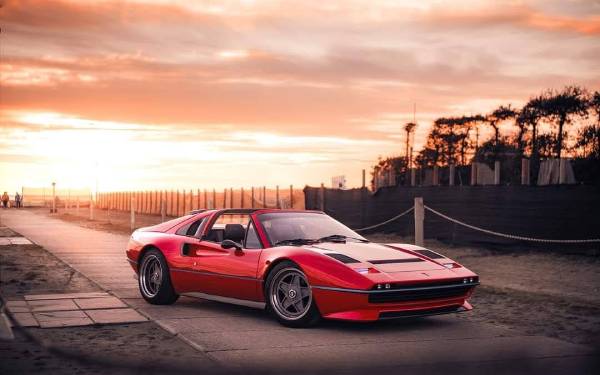 You already know that when it comes to vintage and collectible supercars and significant race cars, they Amelia concourse d'elegance by Hagerty has no rivals.
A selection of cars ranging from pre-wall classics to post wall muscle cars and classic supercars will all grace the lawns of the Ritz-Carlton golf course at Amelia Island this weekend for a showdown of perfection, engineering and design.
Maggiore Automobili and owner Gianluca Maggiore will be joining Supercar rooms Miami to curate a display of modern classics and emotional driving experience.
Every year supercarrooms.miami does not disappoint as they present and curate an experience for the audience and automotive aficionados to enjoy.
Adding to the already amazing lineup of incredible cars will be last year's 2021, Alphatauri real Formula 1 car
With Miami hosting Formula 1 for the first time in so many decades, the fever in Miami is F1 crazy. The curation of supercarrooms enclosure at Amelia Island will for sure not disappoint. So make sure you make your way to see these amazing cars and share the elaborate passion of all things automotive.
About maggiore Automobili
The Restomod project created by MAGGIORE to revisit past styles through new technology is
called Project M. It is a car without compromise, that focuses on the pleasure of old-fashioned
driving, for enjoyment as well as to drive safely on everyday roads today, and in the future.
Founded in 2019 by Gianluca Maggiore, MAGGIORE S.r.l. is a new business whose head offices are in Forte dei Marmi, operating in the field of the creation of unique or limited series vehicles, conceived using special methods to allow for the greatest scope for personalisation and the allure that industrial products can no longer convey. The network of consultants and suppliers who are involved in the Maggiore projects are the stalwart spine of the Tuscan brand, providing avant-garde technical solutions and quality materials that underline their top-of-the-range work at all project stages. Maggiore benefit from the consultation of important designers which provide their ventures with a unique touch, thus providing clients with exceptional personalized solutions strong in identity.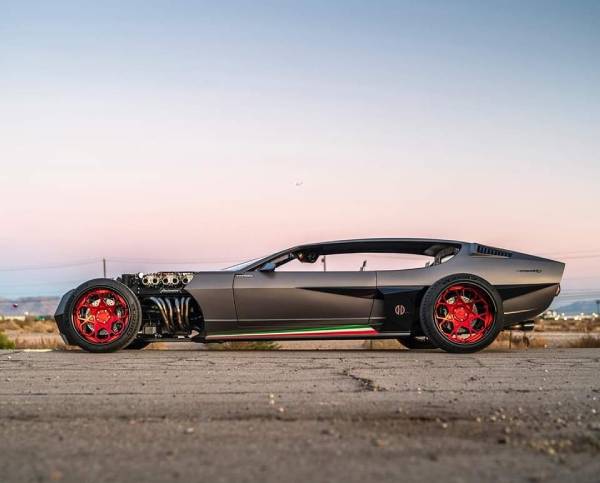 Project M is the first Restomod project for this new venture. It is a reinterpretation of a historic car created using a Ferrari 308 as a donor car, which has been completely modified both aesthetically as well as mechanically. Maggiore were strongly inspired by the original Prancing Horse model for their revisitation with a modern twist, without however distorting its original stylistic features and the historical context from which this legend on four wheels was conceived by the Maranello stables. The car's restyling has involved each part of the bodywork, that has been completely redesigned and built in carbon fibre, and all its mechanical parts have been redesigned and/or refurbished as new to guarantee a unique driving experience. The power of the engine has been upgraded, whilst maintaining its original characteristics, and it has been improved in terms of road handling, strength and fuel consumption, while all the other mechanical components have been completely enhanced. Even the interior has been submitted to a complete restyling in keeping with the vintage atmosphere from the 70's and 80's but using innovative elements and materials, from
carbon fiber to leather to Alcantara suede, to details in marble, a subtle homage to the origins of the Tuscan company.
The Project M arose from a passion for cars and Design, and from Gianluca Maggiore's desire to drive an icon from his childhood but with the safety features and solutions provided by modern technology. It is not a simple exercise in style or a modern twist of fine-tuning, but rather a reinterpretation of classic styles that have made this car famous and immortal, without distorting its character and historic identity. Every small detail has been recreated or modified with new materials and an attention to a design aimed at taking us back to the 80's, embodying the minds of the Ferrari designers and the Pininfarina stylists of the time. The project is a genuine "tribute", not in the sense of nostalgia but rather giving new life to cars that in time might have been relegated to museums or closed in the garages of collectors.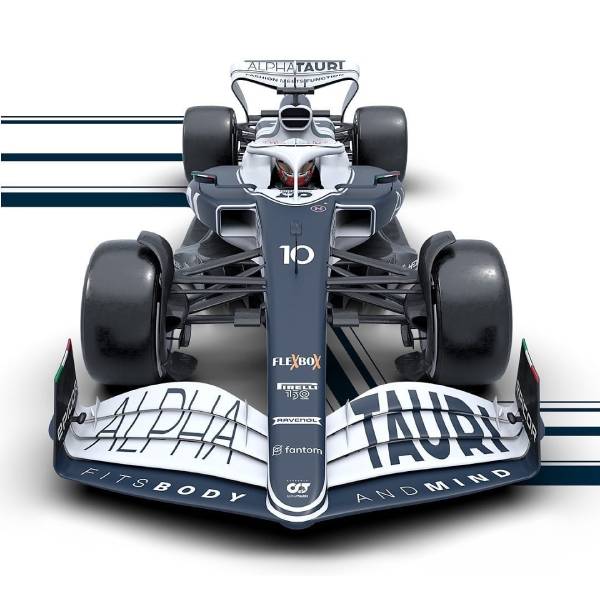 About Scuderia Alpha Tauri :
Scuderia AlphaTauri, or simply AlphaTauri, is an Italian Formula One racing team and constructor. It is one of two Formula One constructors owned by Austrian beverage company Red Bull, the other being Red Bull Racing. The constructor was rebranded for the 2020 Formula One World Championship from "Toro Rosso" to "AlphaTauri" in order to promote the AlphaTauri fashion brand. According to Franz Tost and Helmut Marko, Scuderia AlphaTauri is no longer the junior team but the sister team to Red Bull Racing.
About Supercarrooms.miami:
World's First Automotive Dining Experience'
The term 'Supercar' evokes the mind to envisage a collaboration of automobile engineering with detailed aesthetics and a desire to push the boundaries. With this imagination comes the possibility of creating exceptional pieces of automotive history. These pieces become integral to shaping the future and become highly collectable due to the nature of their limited numbers and rarity, thus making them highly desirable.
A Supercar Rooms Experience engages all sensory perceptions, enabling the guest to have a heightened understanding of the foundations of where, how and why certain characteristics evoke such powerful engagement. SCR ensures that no details are spared in curating an event filled with content and interaction whilst always delivering on the highest level of hospitality.
For more info contact
Press.
Identity Pr Miami
Ana Riviera