The force behind the most impossible show in the world for a DJ: Aarav Srivastava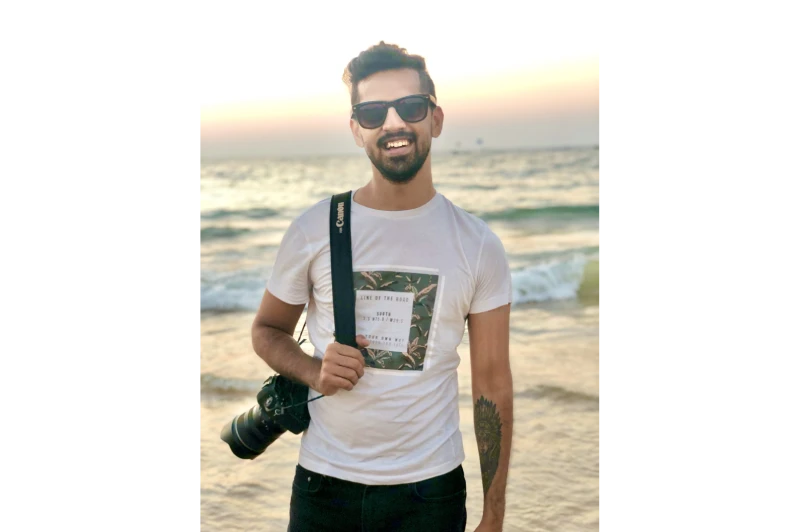 Aarav Srivastava who was born on 6th December 1995 has been stellar in terms
of creating larger-than-life concepts and has been one of the biggest names
when it comes to being a photographer who's now creating a buzz in the digital
space. With his creative vision, he has been able to be a great business coach for
a lot of brands and products that were under his vertical. But this time it had to
be different.

Aarav and his agency "Social Noon" (SocialNoon.com) had been working on
something that was literally impossible looking at the legal aspect to do a
concept like it. He planned a concept for one of his artists, DJ Aqeel to perform right in front of the iconic taj mahal. Though the concept sounds fancy, he was able to work on the same and did a live recorded show in
front of the Taj Mahal for the first time in history.

The following concept was released on the birthday of DJ Aqeel with a crazy
visual recorded set. The concept was highly praised by some of the biggest news
portals like Indian Express, midday, INI, and more. On asking about how Aarav
was able to manage a concept like this, he explains "We planned everything to
be released by EID, but then looking at the situation we had to extend the
release. But, it was difficult to manage all the things together like social media,
PR, content planning, and management. It definitely was hard." Concepts like
these are really few in India and youngsters like Aarav is bringing new things to
entertain the audience of the country.

Apart from that he is a keen creative guy who loves to create content and likes
to tell the story through pictures. We checked out his Instagram
(www.instagram.com/AaravSrivastavaa)(www.facebook.com/aaravsrivastavaa)
where we found some stunning pictures from different parts of the world, or you
can check out his beautiful website (IamAarav.com).