The Wonders of Tanzania: A Photographic Journey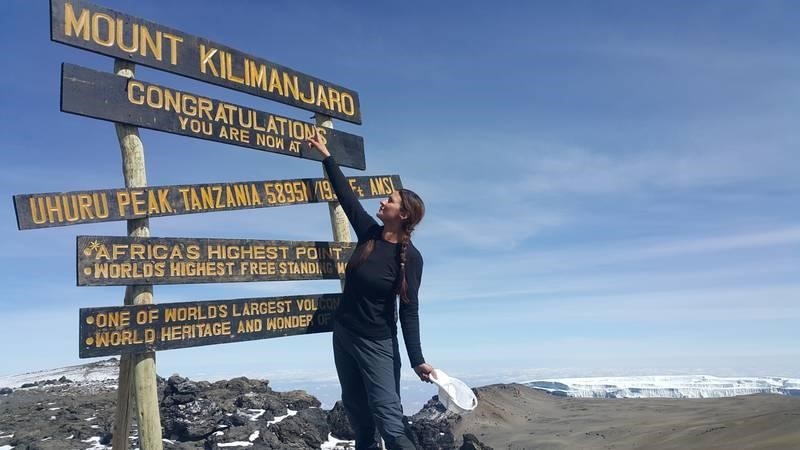 The Great Serengeti Plains are one of the most spectacular natural wonders in Tanzania. Spanning 12,000 square miles, this vast sea of grass is home to one of the greatest shows on earth – the wildebeest migration.
Twice a year, over 1.5 million wildebeests, along with hundreds of thousands of zebras and gazelles, embark on a perilous journey in search of fresh grazing land and water. Their annual trek sees these hoofed nomads crossing the crocodile-infested Grumeti River, with many falling prey to the snapping jaws and becoming a vital food source for the river's Nile crocodiles.
The dry season, from December to March, sees the herds congregate on the short-grass plains of the southern Serengeti. Come April, the first rains awaken the lush grasses of the north, and the wildebeests begin their journey up north. The spectacle of these massive herds sweeping across the plains, with newborn calves struggling to keep up, is a wildlife drama like no other.
Whether witnessing the drama of the wildebeest migration or sighting a rare black rhino, a safari in the Serengeti National Park is a once-in-a-lifetime experience that will leave you profoundly changed. The raw power and timelessness of this African wilderness is humbling and thrilling in equal measure.
Thrilling Safari Adventures in the Selous Game Reserve
A safari in Tanzania's Selous Game Reserve is a thrill of a lifetime. This massive wilderness area is home to elephants, hippos, crocodiles, and over 350 species, including a diverse flock of birds that add vibrant colors and melodies to the mesmerizing natural landscape.
One of the best ways to spot wildlife is on a game drive. Hop in an open-air jeep and head out on bumpy dirt roads, searching for animals in the brush. When you come across a dazzling sight like a pride of lions lounging in the shade or a herd of zebra kicking up dust, your guide will stop so you can observe and snap photos. At night, go on a nighttime game drive to see nocturnal animals like leopards and hyenas.
For a unique view of the reserve, take a boat safari down the Rufiji River. As you cruise along the water, keep an eye out for colobus monkeys swinging through treetops and colorful kingfishers diving into the river. Hippos and crocodiles are commonly seen sunbathing along the banks.
No trip to Tanzania is complete without visiting a traditional village. Arrange a visit to a local tribe, like the Sukuma or Nyamwezi people, to learn about their cultural heritage and daily life. Don't be surprised if you find yourself joining in communal dances and meals!
A safari adventure in the Selous Game Reserve offers thrilling encounters, cultural connections, and landscapes you'll never forget. Tanzania's wild beauty and welcoming spirit are sure to capture your heart.
Stone Town: A UNESCO World Heritage Site Frozen in Time
Stone Town, the old city on Zanzibar Island, is a place frozen in time. As you wander the narrow alleyways lined with crumbling yet charming buildings, it's easy to feel transported back centuries. Stone Town is a UNESCO World Heritage Site, and for good reason.
Architecture
The architecture in Stone Town reflects its history as a key trading port along important spice routes. Arab, Persian, Indian influences blend with traditional Swahili designs. Ornate wooden doors, some over 200 years old, grace entryways. The House of Wonders, built in 1883, was the first building in Zanzibar to have electricity and an elevator. Other landmarks include the Old Fort, built in the 17th century, and the Palace Museum, once the sultan's residence.
Culture
The culture of Stone Town is as rich as its history. You'll hear the melodic call to prayer from mosques, a reflection of the predominantly Muslim population. Colorful fabrics, exotic spices, and the Swahili language fill the senses. See a traditional ngoma, or dance performance, with drumming and acrobatics. Sample delicious coconut curries, samosas, and mandazi, a sweet doughnut.
Shopping
Shopping in Stone Town is an adventure. Hunt for treasures in the winding market streets, where you can find handcrafted goods like wood carvings, jewelry, paintings, and textiles. Bargain with vendors over fragrant spices, vibrant fabrics, and other exotic wares. Forodhani Gardens hosts a lively night market along the sea wall, where you can enjoy Zanzibari street food and shop under the stars.
Last Words
Stone Town's captivating blend of history, culture, architecture, and shopping opportunities make it a must-see on any visit to Tanzania. Lose yourself in the maze of alleys and soak in the atmosphere of this port city frozen in time. The wonders of Stone Town are sure to leave you spellbound.