Tanzania – A Paradise Found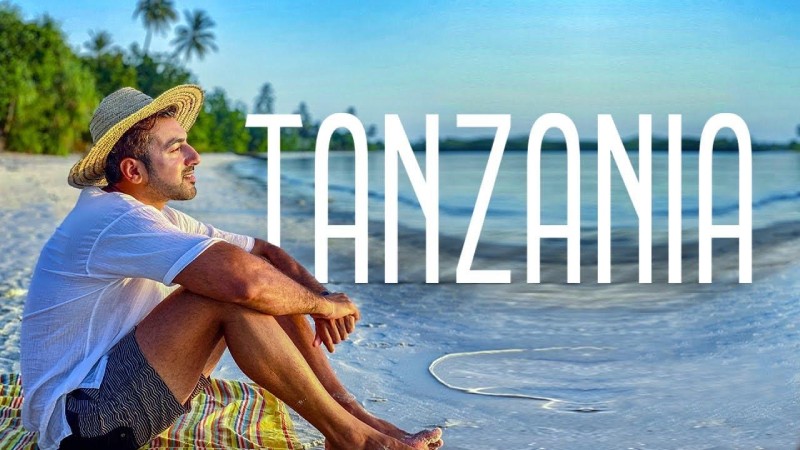 Ever dream of going on an epic African safari adventure or thrill traveling? Well, pack your bags, because Tanzania should be at the top of your bucket list. This East African paradise has it all – massive herds of wildebeest thundering across the Serengeti, silverback gorillas lounging in misty jungles, and postcard-perfect beaches along the Indian Ocean.
You'll feel like you've stepped into a National Geographic documentary as you spot the Big Five in their natural habitat. Watch in awe as elephants splash in muddy watering holes and prides of lions nap under the shade of acacia trees. By day, your jaw will drop at the beauty of Ngorongoro Crater and Mt. Kilimanjaro. By night, gaze up at the Milky Way glittering across an inky black sky.
Whether you want to chill on the powdery sands of Zanzibar or push yourself to the top of Africa's highest freestanding mountain, Tanzania has an adventure for every wild heart. This is a place that will stir your soul, ignite your spirit of discovery, and leave you forever dreaming of the magic of the bush. Escape the ordinary and dive into this colorful country – you'll emerge transformed with memories to last a lifetime. The call of the wild awaits you.
Climbing Mount Kilimanjaro: A Challenge of a Lifetime
Climbing Mount Kilimanjaro is a bucket list adventure for good reason. At 19,341 feet, it's the highest freestanding mountain in the world and the highest point in Africa. Reaching the summit isn't easy, but with determination and the right guide, you can accomplish this once-in-a-lifetime challenge.
To begin, you'll need to book a trek with a reputable tour company and guide. They will handle permits, porters to carry your gear, and ensure your safety. You'll trek through five ecological zones, from rainforest to arctic, so pack for extreme and changing weather. The ascent takes between 5 to 9 days, depending on the route.
The trek is difficult, but with a slow ascent, most reasonably fit people can make it. Still, altitude sickness like nausea or headaches can strike anyone. Your guide will monitor your oxygen levels and health closely. You'll hike 6-8 hours a day over rugged terrain, so prepare for a strenuous workout! But the jaw-dropping views at each camp and from the summit make all the effort worthwhile.
Reaching Uhuru Peak, the true summit, at sunrise is a magical moment. As the sun crests over the clouds, the glaciers gleam and you'll gaze out over the sweeping 360-degree views, with Kenya and Tanzania spread before you. The immense sense of accomplishment and wonder will stay with you forever.
Tanzania's Mt. Kilimanjaro offers an unparalleled adventure. With the right mindset, training, and support team, you can achieve a hard-won triumph that you will cherish for years to come. The rewards of standing at the roof of Africa are well worth the effort required to get there. This is a life goal that will enrich your spirit and stay close to your heart.
Zanzibar: A Tropical Island Escape
Once you've explored the paradise that is mainland Tanzania, hop over to Zanzibar for a true tropical island escape. This semi-autonomous archipelago off the coast is ringed with pristine white sand beaches and turquoise waters.
Zanzibar's capital, Stone Town, is a UNESCO World Heritage site and a maze of narrow alleyways, coral stone buildings, and bustling bazaars. Shop for fragrant spices like cinnamon and clove, colorful fabric, and handcrafted jewelry. Then dine on Swahili curries and fresh seafood along the waterfront as the sun sets.
The outlying islands offer a chance to unwind in rustic beachfront bungalows nestled under coconut palms. On the northeast coast, you can go snorkeling or scuba diving on vibrant coral reefs and spot sea turtles, dolphins, and tropical fish in their natural habitat. Or just relax in a beach hammock with a mango smoothie in hand!
For adventure, take a dhow sailing cruise to private islands or go on a guided nature hike in Jozani Forest to spot rare red colobus monkeys swinging from the treetops. As night falls, beach bonfires and stargazing provide perfect endings to idyllic days in this secluded piece of paradise.
Zanzibar's mellow vibe and scenic beauty make it the perfect place to escape the everyday grind. The Swahili word "pole pole" means go slowly, and island life moves at just that pace. Unplug from it all in this tropical paradise found and your cares will melt away with the setting sun.