The Ultimate Shopping Experience in Dubai: Retail Paradise
The article illuminates the diversity of Dubai's shopping experiences, showcasing its grand malls such as The Dubai Mall and Mall of the Emirates, and its vibrant traditional souks including the Gold Souk and Spice Souk.
A tantalizing mix of old and new, traditional and modern, Dubai paints a unique picture of shopping wonders. From ultra-modern mega-malls shining with the world's best brands to bustling traditional souks offering local treasures, shopping in Dubai is an unforgettable experience. This article will guide you through an unforgettable shopping experience in this retail paradise.
Mega Malls – Dubai's Glittering Retail Heaven
Dubai is world-renowned for its mega malls, which are landmarks in themselves. Offering not just a shopping experience but also entertainment galore, they are a wonder in every sense.
1. The Dubai Mall
Steering the retail landscape is the globally-renowned Dubai Mall. More than just a shopping hotspot, this splendid structure serves as a lifestyle hub where opulence, style, and recreation converge. Hosting over 1200 retail outlets, including high-end fashion houses like Chanel and Louis Vuitton, it satiates even the most discerning shoppers. Supplementary attractions such as the Dubai Aquarium & Underwater Zoo and the Olympic-sized Dubai Ice Rink promise varied interests for every family member, making it a comprehensive leisure destination.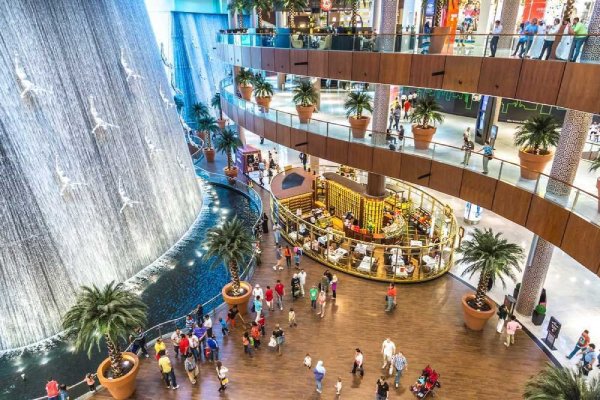 You can easily get to the mall by public transportation. But we advise you to use your own car, as it is rare for anyone to leave a mall empty-handed. If you are planning a family shopping trip, take advantage of the Mercedes GLS rental in Dubai. So you will spend your time in the metropolis even more comfortable and pleasant.
2. Mall of the Emirates
The Mall of the Emirates, renowned for its Ski Dubai facility, also stands out as a prime attraction. The act of shopping transforms into a thrilling escapade as you navigate through more than 700 retail outlets, including prestigious brands like Harvey Nichols and Debenhams, all while relishing an unparalleled indoor skiing adventure.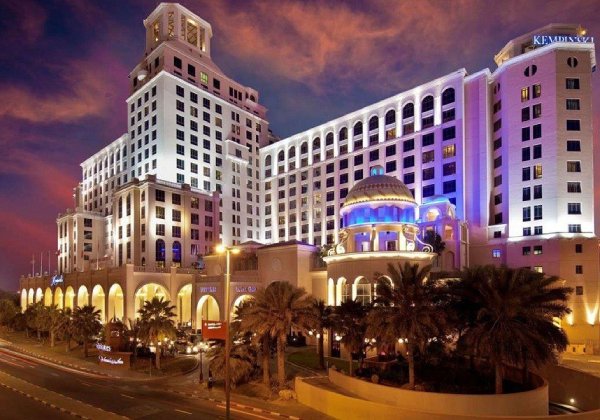 Section II: Traditional Souks – Where the Old Meets New
If you're keen on experiencing Dubai's traditional shopping culture, the city's vibrant souks will not disappoint.
1. Gold Souk
The Gold Souk in Dubai is a splendid display of glistening ornaments. Hosting over 300 vendors predominantly trading in gold, it presents a world of designs all congregated under a single roof. Embrace the thrill of bargaining for the best prices – it's an integral part of the souk's shopping culture.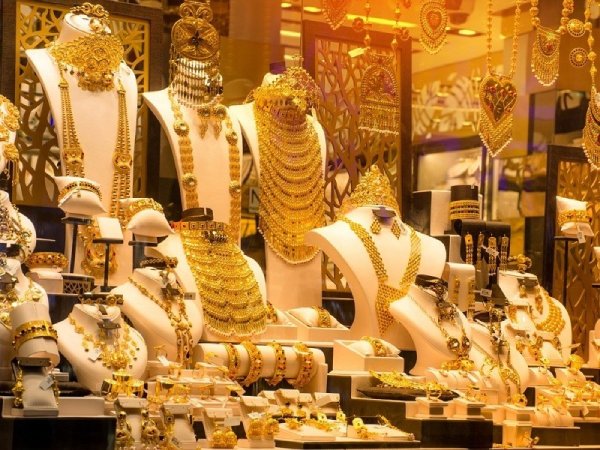 Even if you don't want to buy jewelry, it's worth coming here to see the record bracelet, gold dresses, and more.
2. Spice Souk
For food connoisseurs and culinary aficionados, the spice market serves as a true paradise. Brimming with sacks full of various spices, herbs, rice, and fruits, it's the perfect spot to hunt down that hard-to-find spice that your signature dish calls for.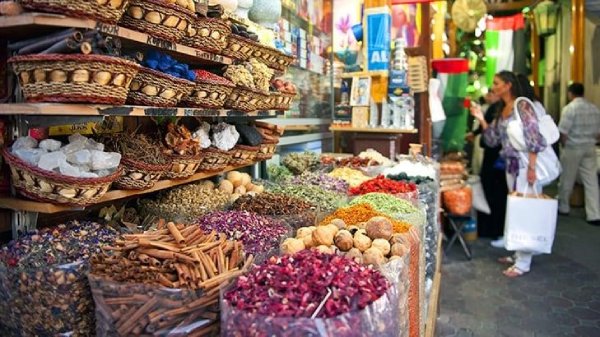 You have to come here for gifts for loved ones and shopping at a reasonable price. It is located in the Deira district not far from the waterfront.
This place offers not only goods from the UAE, but also from Pakistan, Iran, India, Nepal, Israel and other neighboring countries.
3. Textile Souk
Textile Souk, located in Old Dubai, offers a wide range of fabrics, from raw silk to Egyptian cotton. This place is a treasure trove for those looking for unique textiles and customized tailoring.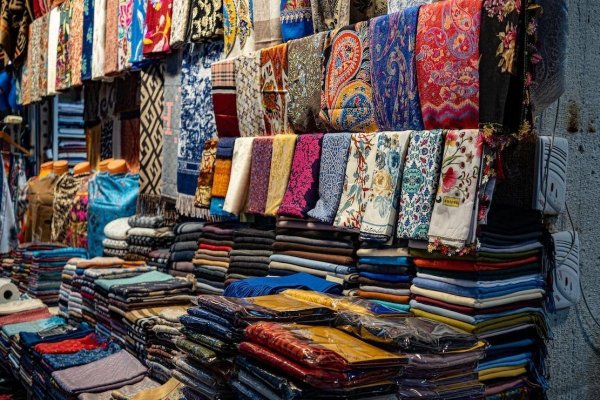 Known alternatively as Deira Old Market, this is the UAE's most ancient trading hub. Regrettably, the original structures haven't survived the test of time, but the modern edifices echo old customs in their design. Hence, it represents a must-visit destination for any traveller with a fascination for Middle Eastern history.
4. Dubai Shopping Festival
Every December and January, the Dubai Shopping Festival offers incredible discounts on everything from jewelry to electronics. It's the best time for bargain hunters.
From sophisticated fashion boutiques to quaint Arabian bazaars, Dubai's shopping scene offers a breathtaking variety. Whether you're on a quest for the flawless diamond, the most fragrant spice, or a custom-crafted garment, this shoppers' utopia leaves no stone unturned. A journey to Dubai genuinely amounts to an unmatched shopping spectacle worth indulging in. Enjoy your shopping spree!