Tokyo is Playing Catch-up When It Comes to Electric Vehicles, Renaming the Auto Event as the Japan Mobility Show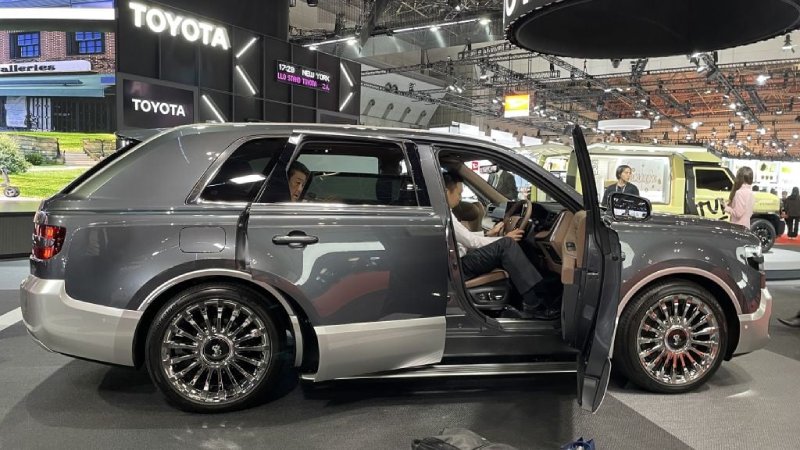 This coming weekend, on October 28, Tokyo's rebranded auto show will reopen, and China is expected to surpass Japan as the world's largest car exporter following the electrification of vehicles, with Nissan, Toyota, and other companies falling into the slow lane.
The EV market in Japan has been stagnant since the 2019 edition, and the country's automakers have been slow to capitalize on the increasing demand for EVs abroad.
In 2022, only 1.7% of cars sold in Japan were electric; in contrast, approximately 15% of cars sold in Western Europe, 5.3% in the US, and nearly one in five in China were electric.
In a recent Greenpeace ranking on the phase-out of internal combustion engines, Japanese companies performed poorly; Suzuki came in last, and Toyota, the largest carmaker globally by revenue, came in third from the bottom.
The environmental group stated that EVs make up less than one in every 400 Toyotas sold.
Instead, Japanese automakers have long placed their bets on hybrids—which they helped to pioneer with vehicles like the Toyota Prius—that combine internal combustion engines with battery power.
At a recent auto show in Beijing, Chinese car industry employee Gao Yulu, 32, told AFP that foreign EVs "feel like products from the previous generation".
"For Japanese brands, there are very few products to begin with. And their product strength isn't strong in terms of price and performance," she said.
Mitsubishi Motors announced this week that it was stopping production in China due to the debacle.
Chinese EV manufacturers are now even attempting to penetrate Nissan and Toyota's home market, just like they have done in North America and Europe.
Teaming up with 'Godzilla'
Among the three foreign automakers showcasing in Tokyo will be BYD, which is competing with Tesla, the electric vehicle manufacturer owned by Elon Musk, to be the best-selling in the world.
Even though Japanese companies with large factories abroad skew export figures, it will still hurt an industry that was once the disruptor to rank second to China this year, as experts pointed out.
"It's kind of reminiscent of what happened to Japan in the 1980s when they started exporting a lot of automotives," said Christopher Richter, an auto analyst at CLSA.
With Toyota aiming to sell 1.5 million EVs annually by 2026 and 3.5 million by 2030, Japanese automakers have vowed to step up their game. It has made significant investments in battery technology.
Many new Japanese electric vehicles (EVs) will be on display in Tokyo, though the majority will be concepts, like a Honda motorcycle and a car built of recyclable acrylic resin.
To broaden its focus beyond automobiles and cover industries like robots, software, and batteries, the event has also been renamed the Japan Mobility Show.
Due to this, there will be 475 exhibitors total—including a plethora of start-ups—at the show when it opens to the public on Saturday, more than doubling the previous number.
A dedicated "Emergency and Mobility" zone at the trade show will showcase robots, drones, and self-propelling stretchers as ways to transport people after natural disasters.
The organizers have partnered with the recently released "Godzilla" film to emphasize their point.
"In Japan, we have… many natural disasters in Japan, and people's lives and towns have been destroyed," said Jun Nagata from the organizing committee.
"Because of global warming this year, it's like Godzilla coming to cities," he said.