Top Strategic Technology Trends for 2024 to Prioritize Your Investments, Build and Protect Your Digital Organization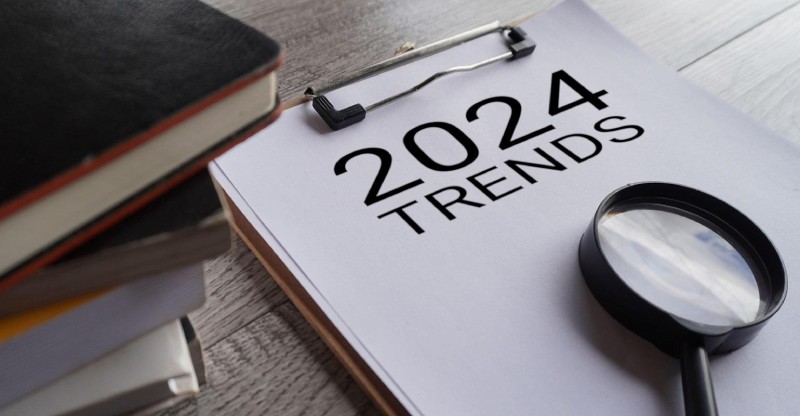 Particularly in the era of AI, you can prioritize your investments using the Gartner annual top strategic technology trends analysis. Over the next three years, business and technological decisions will take these critical technology trends into account.
The success of your firm will be significantly impacted by the innovation — or strategic combination — you choose, according to Gartner, so consider the effects and advantages of each of these technological trends.
AI Trust, Risk and Security Management (AI TRiSM)
Continuous Threat Exposure Management (CTEM)
Sustainable Technology
Platform Engineering
AI-Augmented Development
Industry Cloud Platforms
Intelligent Applications
Democratized Generative AI
Augmented Connected Workforce
Machine Customers
Each trend has a connection to one or more business-related core themes, such as protecting current and future investments, developing the appropriate solutions for the appropriate stakeholders at the appropriate time, and providing value in light of shifting demands from internal and external customers.
The top strategic technology trends for 2024 are:
Democratized Generative AI (GenAI)
Massively pre-trained models, cloud computing, and open source are coming together to democratize generative AI (GenAI), making these models available to employees all over the world. Gartner forecasts that by 2026, more than 80% of enterprises—up from less than 5% in early 2023—will have deployed GenAI-enabled applications and/or employed GenAI APIs and models in production environments.
Business users can access and utilize a variety of internal and external information sources thanks to GenAI applications. This indicates that the widespread use of GenAI in the workplace will significantly democratize knowledge and skills. Enterprises may connect their people to knowledge in a conversational approach with strong semantic understanding thanks to large language models.
AI Trust, Risk and Security Management (TRiSM)
The need for AI Trust, Risk, and Security Management (TRiSM) has become more essential and obvious as access to AI has become more widely available. Without guardrails, AI models can quickly produce compounding negative consequences that spiral out of control, obscuring any benefits AI makes to performance and society. ModelOps tooling, proactive data protection, AI-specific security, model monitoring (including monitoring for data drift, model drift, and/or undesired outcomes), and risk controls for inputs and outputs to external models and applications are all provided by AI TRiSM.
According to Gartner, businesses that implement AI TRiSM controls will improve the accuracy of their decision-making by 2026 by removing up to 80% of inaccurate and fraudulent information.
AI-Augmented Development
The use of AI tools, such as GenAI and machine learning, to support software engineers in the designing, coding, and testing of applications is known as AI-augmented development. AI-assisted software engineering boosts developer output and equips teams to meet the rising demand for software needed to manage the company. Software engineers can spend less time writing code thanks to these AI-infused development tools, freeing up more time for more important tasks like the creation of attractive commercial apps.
Intelligent Applications
Gartner defines intelligence as learned adaptation to respond appropriately and autonomously, and intelligent applications contain intelligence as a capability. There are numerous ways to apply this intelligence to better complement or automate tasks. Applications intelligence is made up of a variety of AI-based services, including machine learning, vector storage, and connected data. Because of this, intelligent applications provide user-adaptive experiences.
There is a definite need for and demand for intelligent apps. In the 2023 Gartner CEO and Senior Business Executive Survey, 26% of CEOs named the skill shortage as the most harmful risk to their company. While AI was identified as the technology that will have the greatest influence on their industry over the next three years, attracting and maintaining talent is CEOs' top issue when it comes to the workforce.
Augmented-Connected Workforce
ACWF stands for augmented-connected workforce, which is a method of maximizing the value that comes from human workers. The ACWF movement is being driven by the need to scale and accelerate talent. The ACWF employs intelligent applications and workforce analytics to deliver contextual information and advice daily to support the experience, well-being, and capacity for skill development of the workforce. The ACWF simultaneously promotes beneficial effects for important stakeholders and business results.
By 2027, 25% of CIOs expect to cut the time to competency for critical roles by 50% through the use of augmented, connected workforce initiatives.
Continuous Threat Exposure Management
A practical and systematic approach called continuous threat exposure management (CTEM) enables organizations to continuously and consistently assess the accessibility, exposure, and exploitability of a company's physical and digital assets. In addition to exposing vulnerabilities, unpatched threats are also exposed when CTEM assessment and remediation scopes are aligned with threat vectors or business projects rather than an infrastructure component.
According to Gartner, organizations that prioritize their security investments based on a CTEM program will see a two-thirds decrease in breaches by 2026.
Machine Customers
Machine customers, also referred to as "custobots," are nonhuman economic participants who are capable of independently negotiating and making purchases of goods and services in exchange for money. By 2028, there will be 15 billion connected products that have the potential to act as customers, and there will be billions more in the years to come. By 2030, this growth trend will generate trillions of dollars in revenue and surpass the advent of digital commerce in importance. Opportunities to either facilitate these algorithms and devices or even build new custobots should be taken into strategic consideration.
Sustainable Technology
A framework of digital solutions called sustainable technology is used to support long-term ecological balance and human rights through environmental, social, and governance (ESG) outcomes. Concerns about the associated energy use and environmental effects are growing as a result of the use of technologies like artificial intelligence, cryptocurrencies, the Internet of Things, and cloud computing. The need to ensure that IT use is more effective, circular, and sustainable has increased as a result. In fact, Gartner forecasts that by 2027, 25% of CIOs will have their personal compensation based on the positive impact they have on sustainable technology.
Platform Engineering
Building and running internal development platforms for self-service is a specialty of platform engineering. Each platform is a layer built to support the needs of its users by interacting with tools and processes. It is developed and maintained by a dedicated product team. Platform engineering aims to improve user experience, productivity, and the delivery of business value.
Industry Cloud Platforms
More than 70% of enterprises will use industry cloud platforms (ICPs) to accelerate their business initiatives by 2027, up from less than 15% in 2023, according to Gartner. ICPs combine underlying SaaS, PaaS, and IaaS services into a complete product offering with composable capabilities to address industry-relevant business outcomes. These typically consist of a platform innovation, a library of prepackaged business capabilities, composition tools, and an industry data fabric. ICPs are industry-specific cloud proposals that can also be customized to meet the needs of an organization.
The top strategic technology trends of this year are those that, over the next 36 months, will significantly disrupt the IT industry and create new opportunities for CIOs and other IT leaders.
The world's most important gathering for CIOs and other IT executives is the Gartner IT Symposium/Xpo. To unlock the potential of the technology, insights, and trends shaping the future of IT and business, IT executives rely on these conferences.
Gartner IT Symposium/Xpo upcoming dates and locations include:
November 6-9 | Barcelona, Spain
November 13-15 | Tokyo, Japan
November 28-30 | Kochi, India