Toyota focuses on 100% zero-emission sales in Europe by 2035, because it basically needs to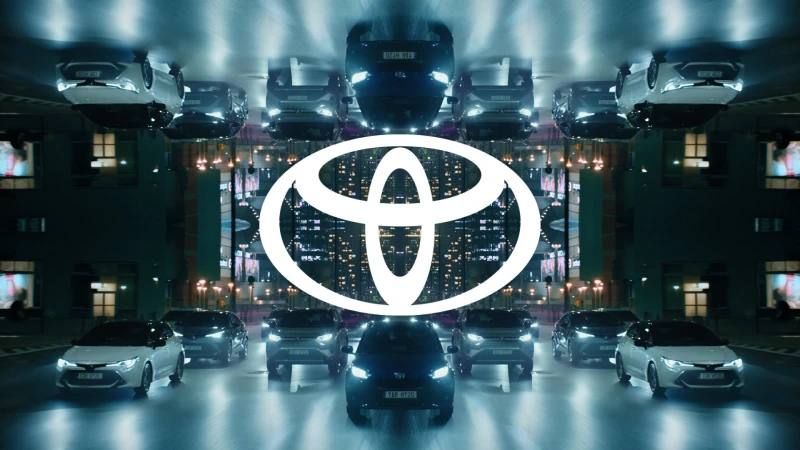 Toyota Motor Corp. promised to be prepared to sell just zero-emission cars in Europe by 2035, a surprise vow that aligns the world's greatest automaker to the world's most ambitious climate plan.
Toyota has declared its decision to just sell zero-emission automobiles in Western Europe by 2035. The declaration came around the same day that the Japanese producer displayed the European version of its first electric vehicle, as well as a concept vehicle that burns hydrogen rather than gasoline.
During a new media event in Brussels, Toyota Europe laid out a plan for a 100% CO2 decrease in all-new vehicle sales in the market by 2035. This "goal" will be gone before by a sales mix of at minimum half zero-emission vehicles (ZEVs) in Western Europe by 2030. On a more extensive scale, Toyota Motor Corporation keeps on diving in its heels as one of few major automakers that still can't seem to set an expiry for gasoline vehicle production.
The Japanese monster additionally put out a new moderate goal for at minimum half its sales in Western Europe to be zero-emission vehicles before the decade's over. That is a major move forward from the generally 10% sales mix expected in 2025.
Toyota is a name that needs no presentation. As perhaps the biggest automaker on the planet with over 84 years of experience, the organization has been around longer than the majority of Earth's present population. An automotive senior, maybe.
By delivering models like the Corolla, Camry, and Supra, Toyota has for some time been set up as a best-seller around the world, pushing automotive innovation with different vehicles like the RAV4 and Tundra.
Given its history of growing new automobiles, it's no big surprise that Toyota was an early promoter of electric vehicles, with its renowned Prius. What is a miracle in any case, is the reason Toyota for the most part deserted carbon-friendlier vehicles since the Prius.
While the destinations align Toyota to green deal estimates the European Union proposed in July, the organization qualified its 2035 view by saying it accepts the bloc will have an adequate infrastructure set up for battery recharging and hydrogen refueling. EU member states are now fighting over an end date for combustion engines, with France supporting plug-in hybrids to be taken into consideration longer and Italy trying to shield supercars from the stage out.
Toyota's responsibilities are to some degree sudden, since executives have since a long time ago looked to protect a role for hybrids like the Prius to diminish tailpipe emissions until fully electric vehicles are feasible for additional shoppers. The organization's new performance in Europe has justified this system: Car purchasers have betrayed diesel in huge numbers since Volkswagen AG's engine-rigging scandal became visible in 2015. Toyota's sales have surged, and its fleet's average carbon dioxide emissions are the most reduced among major conventional carmakers.
While Toyota stays a global best-seller of ICE vehicles, its EV report card stays wretched, with a lot of "see me" notes from Mother Earth in regards to its conduct.
However, it's not all awful. The splendid personalities behind the Yaris have truth be told shifted their perspective (at least publicly) with their way to deal with EVs. This previous October, Toyota disclosed its bZ4X as its first EV to show up on its new dedicated platform, accessible for the global market (they recently manufactured a few EVs for China, aside from some restricted EV runs to a great extent).
In recent news, Toyota has likewise partnered with Chinese automaker BYD to assemble a $30,000 electric vehicle, yet it's not presently certain if markets outside of China will see it. One of those potential markets in Europe, in which Toyota has now dedicated to carrying out EVs… so it can stay approved to sell vehicles there.
Toyota wants half ZEV sales in Europe by 2030, 100% in 2035
Toyota Motor Europe spread out its 14-year plan during its Kenshiki event yesterday. Kenshiki is Japanese for "insight." As part of the technique, Toyota is planning an expanded rollout of ZEVs (BEV and Hydrogen Fuel Cell) all through Western Europe.
Toyota executives in Europe stated that by 2030, the automaker's ZEV sales mix is expected to be 50% minimum in its individual market. Moreover, Toyota's EV production capacity could likewise increment ought to "customer demand go even higher." Matt Harrison, president, and CEO of Toyota Motor Europe spoke to the organization's carbon cognizant objectives abroad.
Appears to be a splendid objective, yet somewhat lethargic. In any case, the extra context of the EV outlook in Europe uncovers that Toyota is basically doing the absolute minimum to keep on selling vehicles in that market. As part of the European Green Deal this previous July, the EU proposed an entire package of climate recommendations, including decreases of new car emissions by 55% by 2030, and 100% by 2035.
While the proposal has not been lawfully ordered at this point, its chances are great, as most EU city residents support the combustion boycott. Earlier this year, the International Energy Agency released a report laying out a way to net-zero globally by 2050.
The report takes note of a few steps that should be taken, including a global end to new fossil fuel projects this year. Also, new car sales should be 60% electric by 2030, and generally, new passenger car sales should be electric by 2035.
Various countries signed an agreement to handle these goals by something like 2040, following a new agreement at COP26. Realize whose mark wasn't on that list? Volkswagen! Honestly – and indeed, Toyota was absent also.
So Toyota has now dedicated itself to meeting these goals, yet just in Europe… and simply because the EU is going to require it. Meanwhile, you can expect Toyota should push every one of its chips in on gasoline pickups and hybrids while it can in any case legitimately benefit from them.
In any case, for all Toyota's prosperity with hybrids, it's become progressively hard for the organization to battle that purchasers in parts of Europe aren't yet prepared to leap vehicles controlled totally by battery. Over 800,000 such EVs were registered in the region this year through September, up over 90% from a year prior. Elon Musk's all-electric-or-bust argument likewise has prevailed upon investors, with Tesla Inc. surpassing Toyota as the world's most important automaker last year and not thinking back.
"We are not in any way defensive about or reluctant followers," Matthew Harrison, Toyota Europe's chief executive officer, said in an interview. "We'll concentrate on our being in good faith, but we need the same sort of conviction and effort and progress also from an infrastructure and renewable-energy capacity perspective."
Different automakers have as of now laid out goals like Toyota's. VW's namesake brand has said it intends to quit selling combustion cars in Europe somewhere in the range of 2033 and 2035. Passage Motor Co's. passenger vehicle range will be all-electric by 2030. Daimler AG's Mercedes-Benz has pledged to be all set all-electric before the decade's over where conditions permit.
The declarations by organizations that haven't diminished as much CO2 from their fleets, combined with specialists focusing just on how soon the industry can go fully electric, have disappointed Toyota's leadership team.
"Right now, there's this sort of press war going on with who will promise the most," said Gill Pratt, Toyota's chief scientist. "The promises aren't removing any CO2 from the air."
Pratt makes the case that the method for decreasing the most net carbon emissions globally will be to continue to offer hybrids and plug-in hybrids until batteries are less expensive and cleaner to create, and charging infrastructure using renewable energy is all the more broadly accessible.
However, these apprehensions are done disrupting the general flow of Toyota mounting an EV push. The organization is carrying out an all-new sport utility vehicle next year called bZ4X that takes after its well-known RAV4 SUV. This will be the first of seven in a series Toyota is calling bZ, meaning "beyond zero."
The Lexus brand will likewise get in on the act, with a new battery-electric SUV named RZ coming in the first half of the next year. The luxury division will expect to almost double annual sales to 130,000 vehicles by 2025, from approximately 70,000 at this point.
While Toyota is a believer in batteries — it's sold very nearly 20 million electric vehicles to date — the organization has likewise been a steadfast proponent of fuel cells and keeps on seeing hydrogen playing a role in decreasing transport emissions, especially from bigger vehicles.
Toyota will begin producing second-generation fuel cell modules next month in Belgium that could be used in trucks, buses, trains, or ships.
"We have to get carbon down," Pratt said in an interview. "We need to be humble. We need to understand that we don't really know what's going to work out best, and so the best approach right now is to try many things."