3 Types of Consultants You May Need as You Enter Adulthood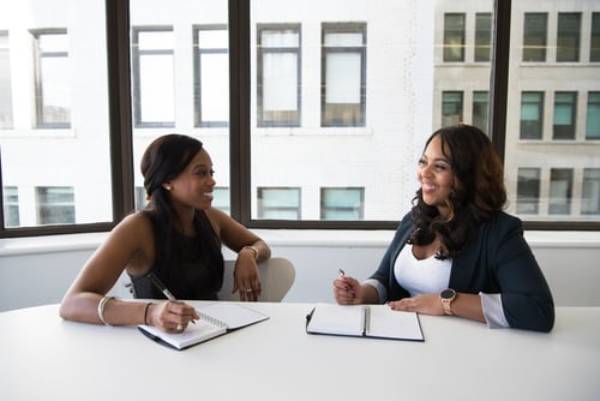 One minute, you're the life of the party as a teenager. Then, everything changes in a given year when adulthood comes calling. Journeying through life, especially as a young adult, can be a daunting task. But with a lot of willingness to grow, risk tolerance, and the right people, you can make things a little bit more manageable. Here are three types of consultants you may need as you enter adulthood.
1. Financial Consultant
A huge part of starting the adulthood journey is scrolling through your timeline daily and seeing several posts advocating for financial planning for adults. As beginners on the adult ship, your financial life can either make your adulthood journey livable or move from one financial situation to another. But responsible investing and financial management are easier said than done. At best, you need top-level investing professionals to ensure the betterment of your investment holdings.
Getting a financial advisor or a wealth manager with years of experience in the wealth management service industry can also be a good option. However, you may have to double-check financial advisor platforms and online brokers before making a choice. No one is immune to a financial crisis, but efficient due diligence can save you from much money ending up in wasteful investments and scam operations. Generally, more people are gradually opting for robo-advisor platforms due to the may inefficiencies of human financial advisors.
Over the last decade, robo advisors in the U.S. have become a go-to for young adults seeking a low-cost approach to manage their investment needs. Robo-advisor services aim to bridge the gap between new investors and seasoned investment professionals. The wide range of services provided by robo-advisory service providers gives younger investors unlimited access to tailored investment products. The robo-advisor market is expected to grow by 40 percent in the next five years, and some of the largest robo-advisors like WealthFront Inc. have secured enough grounds to make financial management for adults more convenient.
2. College Admissions Consultant
Going to a top university like Yale or Harvard doesn't only require academic excellence. The process can be even harder for students who may have to enlist financial aid programs to get to selective colleges. Without an experienced college admissions consultant, landing your dream school can be harder than expected, especially when you have to deal with the stress of personal statements and supplemental essays.
Top college admission consultants, otherwise known as educational counselors, can do more for college applicants than guide them through the admission process. Often when prospective applicants approach admission consultants, the first question they ask is how they can increase the success rate for scholarships. But a college consultant can be a key reference point to hassle-free college life from enrollment to graduation. Many experts in the independent education consultants association also act as counselors who can help a lot of students capitalize on their strengths to attain all educational goals.
It might interest you to know that 30 percent of college freshmen in the United States drop out before their sophomore year. Among the primary factors leading to the alarming dropout rate is the uncertainty students have over their employability. Having an admissions consultant by your side can afford you the best academic and personal growth counseling you need to push through to the end.
3. Fitness Consultant
Fitness isn't only reserved for professional athletes. Young adults will need enough balance in diet and exercise to improve overall wellness. Wellness experts recommend regular exercise activities for adults. Studies show that even a 20-minute moderate workout like a walk has measurable effects on the immune system. It takes discipline to manage a fitness routine, but a fitness expert can help you create a plan and a fitness culture that can be a good fit for your schedules and adult needs.