Two Sleepy Lovebirds, One Mattress: Choosing the Best Mattress for Couples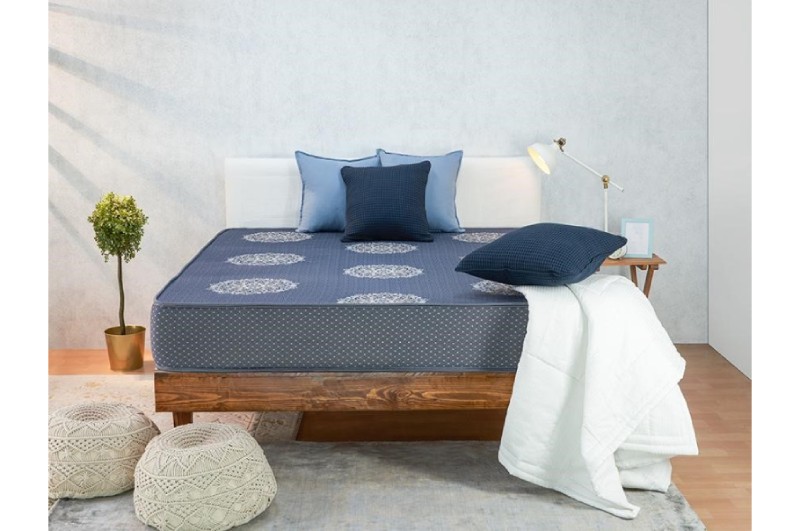 It must be great to have someone special to sleep next to every night. Nothing is more enjoyable than cuddling up with a loved one before bed and knowing that they are at your side in the middle of the night is reassuring. However, sharing your life and space with someone else can be particularly annoying when it comes to sleeping.
If you've ever experienced your partner's loud snoring, shifting in bed, bed hogging, or icy feet on your back, you know it's not always easy to sleep next to someone. After too many restless nights, leading a solitary life could even start to sound desirable! Unfortunately, it's a typical issue many couples deal with because an uncomfortable mattress can make sharing a bed nearly intolerable, aggravating problems with partner disruption and snoring. Here's what you can do:
Find a mattress size big enough for two people
You must make sure you have plenty of room when sharing a bed! For a comfortable fit, many couples will settle for a queen-size mattress. However, a king-size mattress can be an option if you or your partner want to spread out and have enough space while sleeping. You'll understand the significance of selecting a bed that comfortably fits you and your partner if you're one of the many people who wish they had a bigger bed.
Find a mattress designed to reduce partner disturbance
It can be frustrating to be awakened in the middle of the night by a partner who is snoring or has a different sleep routine than you. Sleep quality may significantly improve if you find a mattress with materials that minimize motion transfer. Foam mattresses can be ideal for couples because they reduce partner disturbance.
A foam mattress will absorb any movement and conform to the curve of your body, preventing any drooping or rolling, unlike other spring mattresses that tend to respond to your movements and transfer motion across the bed. If you love the feel of spring mattresses, you might want to think about getting a pocket spring mattress, which is made with springs that move independently of one another to minimize partner disruption.
Find a Firmness that works for both of you
You and your partner will have varied wants and comfort preferences, making mattress shopping difficult. Getting a mattress that suits you both may take effort and minor sacrifice. Your taste for firmness in a mattress can vary depending on your height, weight, health, and sleeping habits. It's not uncommon for couples to have contrasting comfort preferences. This is where a half-and-half mattress comes in!
What is a Half and Half Mattress?
As the name suggests, a Half-and-Half mattress has two halves with distinct firmness levels that can cater to two people with different preferences, eliminating the need for a compromise. They are a new-age sleeping solution that can be a godsend for you and your partner.
Many brands, such as SPACES, make half-and-half mattresses for couples. These are two different mattresses, one for each person, united into one. The mattress appears to be any other standard mattress on the exterior, but it conceals the secret to a couple's happiness who wants two distinct mattresses with their own firmness levels.
SPACES offers thoughtful features like anti-pilling and water resistance with its range of half-and-half mattresses, called the Yours N Mine mattress. The premiere feature of these mattresses is that you can customize the firmness levels of the mattress at a granular level, choosing the preferred firmness for both halves.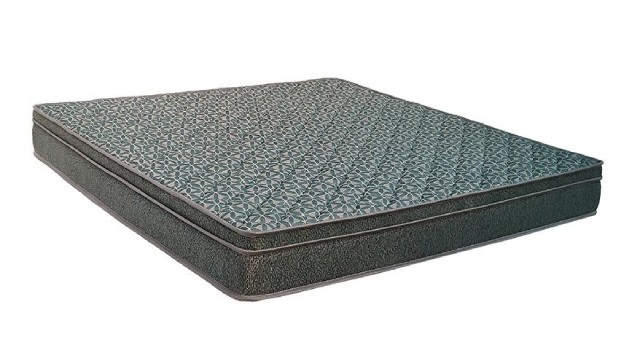 In addition, they provide other customization options, from the various sizes to choose from to great add-ons like the top mattress cover of your choosing and antiviral treatment. This level of personalization is difficult to come by in the market. They also offer a luxury mattress variant of Yours N Mine. The sumptuous texture and added comfort provided by its Eurotop layer help ease aches and pains.
Things to Consider when purchasing a Half-and-Half mattress online
Nowadays, it has become prevalent to buy a mattress online, and it has been made possible by the innovation of companies like SPACES which offer great service and customer experience. However, you should watch out for a few things if you want to purchase a mattress online.
Knowing what to search for is the first step in getting the greatest mattress online. Therefore, bear in mind the following before beginning your search:
The firmness of the mattress will play a crucial role. Since it is a half-and-half mattress, you need to understand your and your partner's needs to make the right decision.
The preferred sleeping position of both you and your better half.
Body weight influences the choice of mattress considerably. Pick a mattress with the correct firmness level corresponding to the body weight.
Pay heed to your budget. Buying a mattress online is a cheaper alternative anyway, and you may be able to save some extra if there are any offers or discounts available.
Conclusions
It may be time to change your mattress if you've ever fantasized about separate bedrooms or snapping at your partner after a bad night's sleep. Poor sleep may foster animosity in a relationship.
One of the ideal mattresses for couples is the Yours N Mine range offered by SPACES. It gives you the ability to customize the firmness level of each halve. It is available only through their website. To be sure of your choice, you get a 30-day trial period during which you may determine whether the mattress meets your expectations or not.
Ensure the mattress's essential components, such as an integrated mattress protector, water resistance, and a soft, breathable top cover material, are in place. You may get the most satisfying sleep of your life with these mattresses, which are the best for your relationship.