Utah Pioneer Day: History and Significance of the Day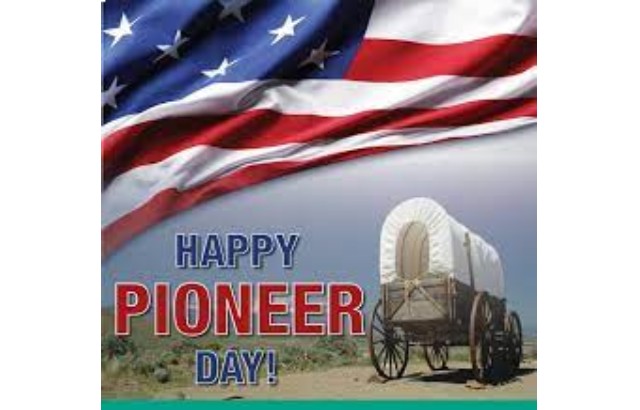 Every July 24, the state of Utah celebrates "Pioneer Day." There are parades, rodeos, fireworks, a marathon, hikes, and historical outfits, plus lots of red, white, and blue- like the Fourth of July and other patriotic events in America.
The primary commemorations of Pioneer Day occurred two years after their appearance in Salt Lake Valley. The festivities were led by the Nauvoo Brass Band.
From 1857 to 1862, Utah was involved by Federal Troops and Pioneer Day celebrations were canceled. In 1862, after the start of the Civil War, Lincoln presented a hands-off policy in Utah, and celebrations resumed as should be expected, stretching out to the Intermountain West, where the Mormon populace had grown to. Commemorations in 1886 were mournful and tainted by the anti-polygamy laws that had been laid out in America.
History of Pioneer Day
Pioneer Day commemorates the appearance on July 24th, 1847 of Brigham Young and the primary Mormon settlers to Salt Lake Valley, where the Latter-day Saints settled in the wake of leaving Nauvoo, Illinois.
Despite enduring numerous difficulties in the initial years of the settlement, over the course of the following two decades, in excess of 70,000 additional Mormon pioneers crossed the plains to join the community and get settled in Utah, and today, Mormons make up around 62% of the population of Utah, making it the most culturally homogenous state in America.
On Pioneer Day, state offices and banks are shut, employees have a free day, and there are parades and fireworks all through the state. The parade in Salt Lake City is especially famous and has turned into a significant family tradition, with some setting up camp right on time to guarantee they get a good spot from which to watch the parade go by.
Albeit the holiday is set apart by everybody in Utah, undoubtedly Pioneer Day has a specific pertinence to the Mormon community making it a unique celebration for the Church of the Latter-Day Saints in Utah and then some.
Symbols
The beehive became the official state emblem on March 4, 1959. Utah's residents relate the beehive symbol to industry and the pioneer virtues of thrift and perseverance. The beehive was picked as the emblem for the provisional State of Deseret in 1848 and was maintained on the seal of the state of Utah when Utah turned into a state in 1896.
"Industry" officially turned into the state motto on March 4, 1959. It is associated with the symbol of the beehive. The early pioneers had not many material resources at their disposal and had to rely on their own "industry" to get by. The word "Industry" shows up on both the state seal and the state flag.