Vaibhav Kumar: From Haldwani to Bollywood Stardom – A Journey Worth Celebrating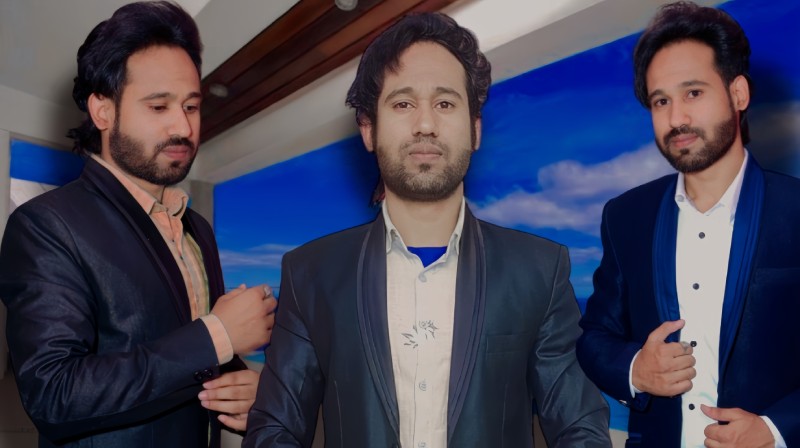 In the dazzling realm of Bollywood, where dreams take flight and stars are born, Vaibhav Kumar stands out as a rising sensation. With an Instagram following that rivals the brightest constellations in the digital universe, this versatile talent has left an indelible mark on the entertainment industry.
A Star is Born
Vaibhav Kumar, a native of Haldwani, Uttarakhand, was welcomed into the world on July 5, 1995. Growing up in the picturesque surroundings of Uttarakhand, he developed a passion for the arts early on. His journey commenced at Mahatma Gandhi School in Haldwani, where he laid the foundation for his future stardom.
A Multifaceted Talent
What sets Vaibhav apart is his multifaceted talent. He is not just a Bollywood star; he's a fashion blogger, actor, gym enthusiast, and model rolled into one. His diverse skill set has captured the hearts of millions. However, it's his mesmerizing lip-sync and dance videos that have truly catapulted him into the limelight. With over 225k followers on Instagram, Vaibhav Kumar is more than just a social media sensation; he's a cultural phenomenon.
The Instagram Sensation
Vaibhav's Instagram feed is a captivating blend of fashion statements, behind-the-scenes glimpses of his acting career, and, of course, his electrifying dance performances. His followers not only admire his talent but also find inspiration in his dedication to fitness and fashion. His journey from a small town in Uttarakhand to the glamorous world of Bollywood is a testament to his unwavering determination and hard work.
A Rising Star in Bollywood
While he started his journey in Haldwani, Vaibhav Kumar has made a significant impact on the Indian film industry. His foray into Bollywood has been met with enthusiasm and anticipation from his fans. As he continues to dazzle on social media, his acting career is on the ascent, promising exciting projects and memorable performances in the years to come.
Family and Support
Behind every star is a supportive family, and Vaibhav Kumar is no exception. His family in Uttarakhand has been his pillar of strength, encouraging his dreams and standing by his side through thick and thin. Their unwavering support has played a pivotal role in his journey to stardom.
Vaibhav Kumar's story is a remarkable one, filled with determination, talent, and the power of social media. From his humble beginnings in Haldwani to becoming a Bollywood sensation, his journey is an inspiration to aspiring artists everywhere. With his unique blend of talent and charisma, Vaibhav Kumar is poised to continue shining bright in the world of entertainment, leaving an indomitable mark on Bollywood and Instagram alike. We eagerly await the next chapter in his captivating story.