VIKAS SINGH : INSPIRING MANY WITH ENTERPRENURE AND SOCIAL WORKING SKILLS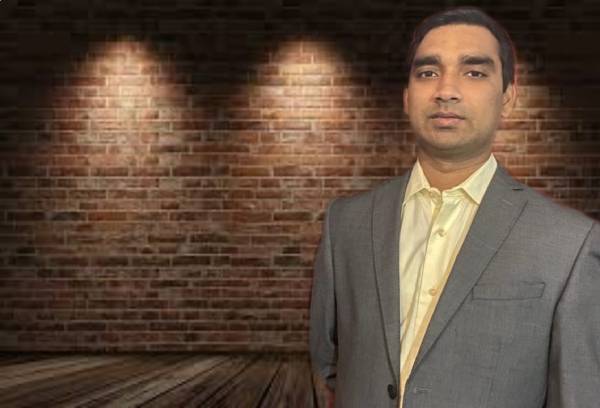 "Every time you state what you want or believe, you're the first to hear it. It's a message to both you and others about what you think is possible. Don't put a ceiling on yourself."
A dynamic youth of the nation with enterprenual skills and a spirit to the serve the nation. Vikas singh is a man with great ambition. Along with his business he is also known for his social service skills. He is also a RSS member.
As we all know, nowadays the best way to connect youth or young generation is social media. So he has updated himself with the generation and has even brought himself up as a social media influencer. He is a member for RSS and a social worker.
Mr. Vikas is a Technical officer at KGMU blood bank and is even a government officer. He is even the president of King George Medical University, and also served there as an employee and associate officer.
Vikas singh is also an active member of RSS. RSS runs with a vision and mission for the welfare of entire mankind, Bharath must stand before the world as a self-confident, resurgent and mighty nation. Even at the inception, the Sangh was viewed by its founder not as a sectoral activity, but as a dynamic power-house energizing every field of national activity. Expressed in the simplest terms, the ideal of the Sangh is to carry the nation to the pinnacle of glory through organizing the entire society. Verily this is the one real national as well as global mission. If ever there was one.He is affiliated with RSS years back and started to serve the needful.
As a part of social service he carries free medical treatment workshop in the rural areas of his state. He even provides meals to patients and their attendants. The social work done by Vikas doesn't end to soon he even provides financial aids to the families of patients suffering in hospitals. He even provides financial aids to various NGO institutions.
He works to help the patients and their families suffering from incurable diseases like cancer, thalassemia, kidney dysfunctions, liver disorder, and etc.
He and his team never failed to serve the community by providing food and water during Covid-19 pandemic. He has even encouraged and awarded the upcoming youths, civilians and government officer of his state.
During the times of unforeseen pandemic, he stood as the pillar for the unprivileged people of his state. He and his team organizes blood donation camps quite often. He organizes 5 or more blood camps in an individual year. He helps people to get free medical treatment.
Vikas singh also provides free medical services for the people of his state and community. He always motivates youth for their academic career. He also helps some those students financially who desire to make their future but unable to continue because of financial status.