Web Developing Is In Rising Trends And So Is Indrakant Kumar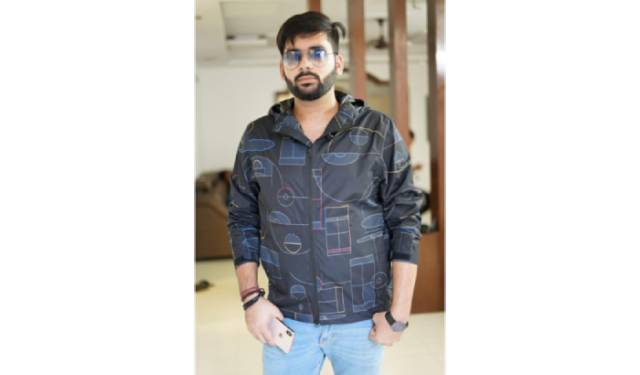 Everyone wants to grow their business in this fast and developing world. It is reaching great heights and capturing a very huge part of the market. Web developers are certainly in high demand. Not just normal web developers, but trained and experienced ones who have a lot to offer than just basic designing and other ideas. Creativity is the basic and then comes years of experience and training in this field.
Indrakant Kumar is a web developer who aspires to be one of the best all over the internet. For now, we know some major web developers like Brendan Eich (he developed JavaScript). With the advancement in computer languages too, the need for such entrepreneurs is increasing. Even the criteria basis and basic requirements for a person to pursue a career in web designing and development keep adding up. Indrakan Kumar obtained all his basic elementary and high school level education in his hometown, Muzaffarpur. He is the s/o Arvind Kumar, born on 4th May 2000.
After his basic education in Muzaffarpur, Indrakant Kumar went forward to get his bachelor's degree B.Tech in Computer Science in Delhi. He has also studied Engineering because that was his original plan which is now helping him to move forward with the path that he has chosen for himself. We see how Indrakant Kumar has not rushed his journey towards success. Slowly and steadily he obtained the required education along with the experience, both of which are very impressive and important qualities to be a web developer. An entrepreneur knows his time management, strengths, and weaknesses. That is what makes him a good entrepreneur.
Currently, Indrakant Kumar mostly operated from Delhi itself. Observing from the recent trends, Delhi grew to be a big IT hub for a lot of older generations and now is being taken over by the younger ones provided their efficiency in work. They are also coming up with something new every day. Indrakant Kumar too has now worked beside a lot of corporations, some big and some small. Politicians are no exceptions too, after all the work of the government can sometimes also be related to creating easily Accessible websites. Therefore we can say that Mr. Kumar is also playing a big role in society by doing things for it, Indirectly.
Indrakant Kumar strives to run along with the team that he has himself arranged and taken great care in doing so. Details are important here because, with the best team efforts, the best results are achieved. Too many cooks spoil the broth, hence Mr. Kumar has just a handful of 25 members who help him out. After all, teamwork makes the dream work!