Zee TV Dilli Darling Manya Pathak gets her 1st Punjabi Music Video Gabru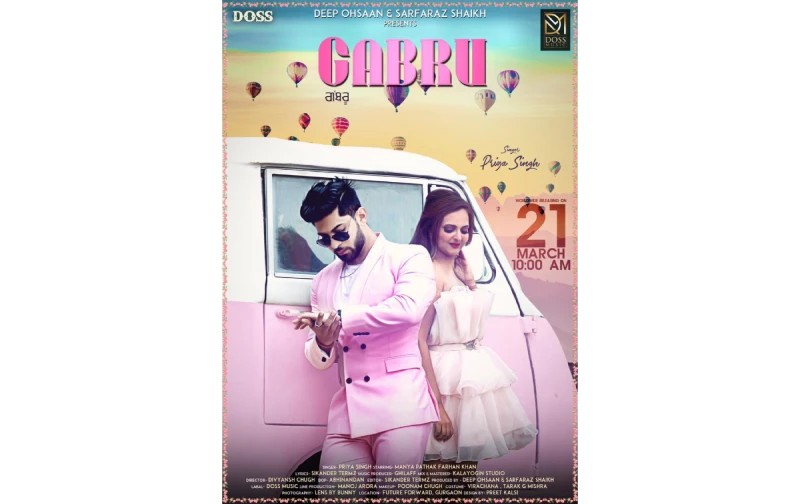 Actress, entrepreneur, socialite, speaker and a fashionista; Manya Pathak is all geared up for her Punjabi debut music video titled Gabru. It will be releasing on Doss Music on the 21st March, 2021. It's a romantic ode with mesmerising sight to see. The song has been sung by Priya Singh.
A trained classical dancer, she has done a couple of successful projects including Tauba Meri Tauba ft. Deep Ohsaan (2020), Yeh Raastey ft. Kunal Sejwal (2020), Wedding Wala Song ft. Pragati Pankaj Nagpal and Reena Mittal (2020). She rose to fame with Zee TV's Dilli Darlings. She is a style diva by nature and keeps her ootd games strong and vibrant.
Speaking about Gabru, she says, "I'm super excited for this project. It's my debut Punjabi video. When this concept came to me, I was thrilled and gave a nod. Being a romantic ode, I took complete opportunity to explore all the shades of this character. I thoroughly enjoyed shooting. Looking forward to people seeing it and letting us know their reviews."
Her outfits in the video are looking adorable and she is giving us a Barbie doll feels. With vibrant light pink as the core of the outfit, her charming personality is vibing high.
Wishing her much luck and success ahead.