5 Scams to Be Aware of in 2021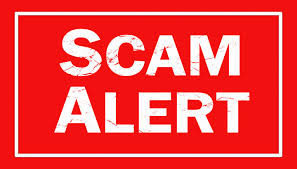 By Dean Kaplan, CEO and President, The Kaplan Group
It's funny how bad situations bring out both the best and worst in people. In 2020, we all saw how some people came together to help each other. Unfortunately, we also saw how some people saw the pandemic and economic crisis as a way to rip other people off. From fake cures and vaccines to fraudulent unemployment claims, 2020 was full of scams. These five scams are likely to survive into the next year.
Fake Stimulus Check Emails/Texts
With a new round of stimulus money due to taxpayers, there will also be a new round of fake emails and texts asking for bank account information. It should be obvious by now, but you should never click on any links in emails or texts from someone you don't personally know. Also, never give out your bank account information or social security number. Links can include malware designed to find information on your computer. In general, it's good to remember that the government will never try to reach you by phone or email. They are required by law to reach you via the US Postal Service.
In addition to the fake emails and texts, in the spring, some scammers sent out counterfeit checks. They may try again in 2021. The scammers count on being able to access your bank account information once you deposit the check. Remember, the stimulus checks come from the government. They will either be direct deposited into your account or sent to you from the federal government.
When Corona first hit the scene, there were a lot of fake cures and vaccines. Now that there's a real vaccine, promises of "black market" vaccines are likely to happen again. You should only accept vaccine information or vaccines from your trusted physician or a hospital. Do not respond to anyone else offering a vaccine, and do not click on any links to promised cures or vaccines in emails.
As a debt collector, I see this one all the time. A lot of people had a hard time keeping up with bills in 2020. Phony collection agencies use that get you to make payments on debts that you may not owe. If you receive a call from a collection agent, ask for the information in writing. Make sure you're familiar with the Fair Debt Collection Practices Act, which protects consumers from unscrupulous collectors.
This one is tricky. A lot of people need help and turn to places like GoFundMe for help. Unfortunately, other people use these forums to take advantage. When reviewing a crowdsourcing campaign, read the story carefully. Do the details make sense? Is there any supporting information? Do you know anyone directly involved in the situation? Check around on the internet to make sure it's a legitimate story and the money will be going to the intended recipient before giving.
Unfortunately, there will always be newer and more complicated scams. These pieces of advice will help you in almost any situation:
If it sounds too good to be true, it probably is.
Don't answer calls from unknown numbers. Let them leave a message.
Have a strong password and change it everywhere. Passwords can get compromised anywhere.
Don't click on links from unknown people.
When in doubt, ask for information in writing.
Dean Kaplan is president of The Kaplan Group, a commercial collection agency specializing in large claims and international transactions. He has 35 years of manufacturing, international business leadership and customer service experience. Today, he provides business planning, training and consultation to a variety of global companies.