A Construction Magnate Towering Ambition: Jeevesh Sabharwal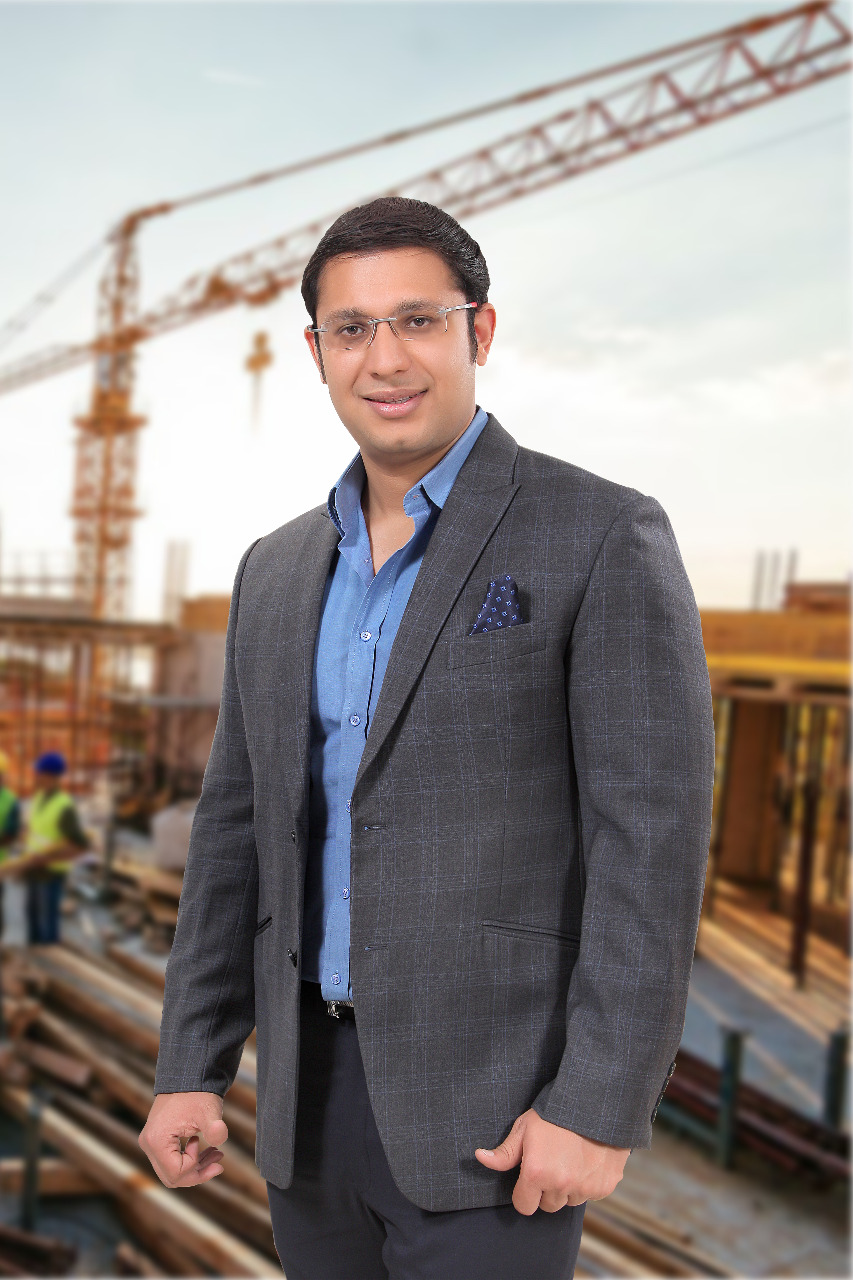 There are people who may have the world at their feet, but their wealth is kept in the background and their feet firmly planted on terra firma. They work, they party and they enjoy life to the fullest doing it all in their own time, in their own private space. Jeevesh Sabharwal belongs to this class of people.
Jeevesh Sabharwal may be a construction magnate but at home he is just "dad´ with all the time in the world to fix up the table-top pasta machine and indulge his daughter in making fresh pasta and milk shakes.
Anyone who knows Jeevesh knows what a big-time foodie he is. Jeevesh Sabharwal will go miles in search of a perfect biryani. His weakness is not some fancy world cuisine, but Indian and that he love to eat chicken. No snob value for this gentleman. But that´s how much he loves Indian food and will be least embarrassed about doing any such thing.
Jeevesh Sabharwal is considered quite a whiz kid in the corporate circle. Real estate development is his core business and he has in his blood, residential, commercial, malls, schools, hospitals and even hotels built by his company, the Shivam Group known to have a great value system and a reputation for not over trading, delivering high quality projects on time, etc, etc.
Coming from a family with a strong business background, he was introduced to the tricks of the trade quite early on in his life. "The mind is like a parachute. It works only when it is open' – is what he lives by. "A major part of the battle is to like what you do. If you like what you do, the rest will fall into place," he enunciated.
"Being born in a family of entrepreneurs automatically makes you an entrepreneur. Our parents are very good sounding boards to each other and whenever one has a problem; they speak about it to the other. As we grew up, both my sister and I heard a lot of this and it automatically fuelled my entrepreneurial spirit," shared Jeevesh.
"My dad, Naresh Sabharwal, who started the company 25 years ago always said, "carry people with you, help them progress and get rich, too.´ Operating and expanding on that simple philosophy is the hack of what I have achieved till now, says Jeevesh Sabharwal.
After two decades of spectacular growth, Shivam Group is at a stage where the company has acquired immense experience, consolidated and established assets – physical and intellectual, while at the same time retaining youthful energy and zeal. Shivam Group roadmap for future development envisages expanding the current areas of operation through more and more challenging projects and also foraying into related areas in infrastructure with innovative projects.
Starting from a humble beginning, Jeevesh Sabharwal with his imagination and application has led the business blooming into almost all spheres ranging from realty development & construction to hotels, infrastructure projects and educational institutions.
Jeevesh Sabharwal has taken upon the mantle of furthering the Group's business to new horizons. As the Managing Director of the company, he is fashioning new strategies for extending Shivam's brand name to new areas and geographies.
Today Shivam Group is one of the most respected and trusted names in the Real Estate Sector. In observance of the Government's new Housing Policy, the group aims to provide better dwelling units for the urban poor with unique emphasis on environmental improvement and social forestry.
The company has been rendering its expertise in envisioning, building, and developing residential, commercial and affordable infrastructure. Expanding their presence in North India, the company has developed multiple real estate projects in the states of Delhi/NCR, Punjab, Jammu and Kashmir and Maharashtra (Nasik).
For future development, Shivam Group envisages expanding the current portfolio through more challenging projects and foraying into related areas in infrastructure with innovative projects. The company focus is to drive growth by venturing further into tier II and tier III cities of the country.
A Glimpse of Our Recently Completed Projects:
Sarovar Portico, Badrinath; Administrative Building, GBU Greater Noida; School Of Engineering Building, GBU, Greater Noida; International Centre, Gbu, Greater Noida; Cricket Pavilion, Sports Complex, Greater Noida and more.
Ongoing projects:
Orizzonte, Greater Noida; Iridia Apartments, Noida; Stupendous Luxury Apartments, Amritsar and more.Upcoming projects:
5 star hotels in Greater Noida, Rishikesh, Jammu, Jaipur and Amritsar (City of Golden Temple); one high end Farmhouse villas covering 28000 Sq. ft and more.