How SUPES Built A Name For Himself In His Industry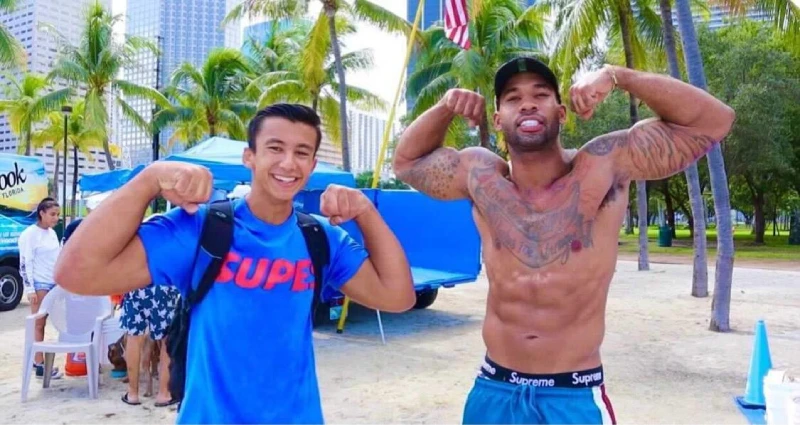 Matt Ramos, also known as SUPES, is a renowned journalist, public speaker, and entrepreneur, influencing pop culture. He has a substantial fanbase of 2 million on social media. His ability to put smiles on people's faces has made a statement for him in the entertainment scenes. He has achieved remarkable success in a very competitive industry in a short period. Here is how he has garnered his success.
SUPES' Upbringing
SUPES is from Miami, Florida. He grew up idolizing superheroes which gave him an urge to be his own hero. His love for superheroes inspired him to pursue life on his terms, making the world a better place, which is also about putting smiles on people's faces. According to him, great power comes with great responsibility, which for him is what he does.
SUPES accredits his success to his mom, relationships, upbringing, and his energy. His relationships because one's network equals one's net worth for it is about who you know and continuously serving your relationships that you get to grow with each other's help. For his mother, it's because of her selfless nature that SUPES is in service to others. Regarding his upbringing, he grew up being judged and looked down upon for a condition he had. He had to step up with a strong self-belief that set him free.
SUPES' Business Model
SUPES now creates social media content with the aim of entertaining, informing, and inspiring his viewers. He puts out diverse content ranging from vlogs to reviews, unboxings, gaming, celebrity interviews, live streams, among others.
At only 19 years of age, he has partnered with the world's most reputable brands like Marvel, Warner Bros, Disney, DC Comics, Hot Topic, etc. He has also worked with some of the highest achievers in his industry, such as Justin Baldoni (actor, author, director), Brad R Lambert (producer, international speaker), Lewis Howes (author, entrepreneur, international speaker). His most outstanding achievement, however, is putting a smile on a person's face. It makes him feel thrilled about himself.
SUPES' Winning Tactics
It is worth noting how this young entrepreneur goes about his success journey for inspiration. He first has a clear vision of what he wants in life. According to SUPES, clarity is power, and when you visit your future exactly how you want it, you can claim that power and turn it into your motivation in your present. He also recognizes that his journey is more about people other than himself. It is about impacting others with his capabilities. You will be surprised to see how this mindset can turn things around for you.
He has a great attitude of always showing up following his motivations. In case of burnout and distress, he has coping mechanisms to help his energy and momentum. Some of the strategies include:
Creating a daily schedule and using an outline
Redirecting his focus into something that will help him grow
Taking time off for personal development
Living in the present moment other than anticipating.
Conclusion
All of SUPES' majestic strides result from having a clear vision and a life's purpose that drives his actions. He can be at his best anytime, in turn boosting his productivity. Follow him on Instagram.