A Guinness World Record has been broken by Zahidul Islam aka RJ Trickshot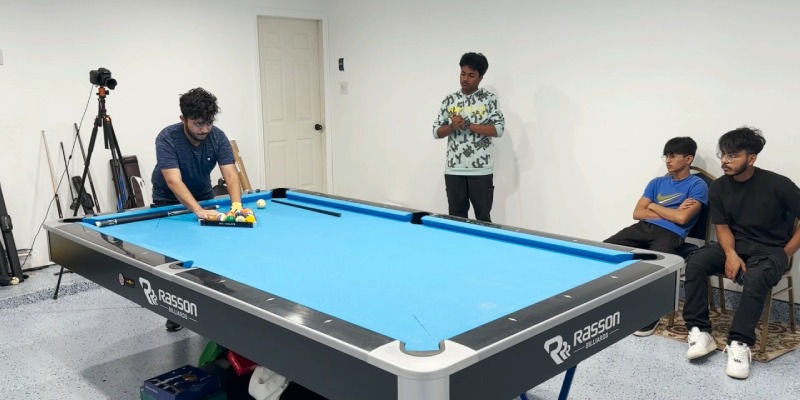 On 17th October, 2022 in Richardson, Dallas, Texas Zahidul Islam attempted his 1st ever Guinness World Record and broke a new world record under the title of Most pool balls potted off the break. This Record was initially set to 5 balls on the record. But Zahidul Islam made 6 balls on the break. Which made him the new holder of this record.
Twenty-one-year-old pool player and sensation, known as "Rj Trickshot," was born on July 20, 2001, in Bangladesh. When he was younger, his first name was Raj, but he eventually changed it to RJ after his viral video of his trickshot was posted on Tiktok in 2020. It caught the attention of the public and made him even more solid and purposeful in his pool career. Due to his well-executed and slick stunts, he became an international celebrity.
He prepared himself very well for the record. His advice for this record includes smashing as hard into the balls as possible, causing them to disperse and kick other balls. He Played on Predator cloth using Predator Ikon4 Cues and Predator Phenolic Balls.
RJ Trickshot has a couple more World Records pending. With the first record achievement, there will be more that will shake the world with his multi-talent trick shots artist and now Become the Guinness Record Holder.