A Man of God Preaching the Plan of God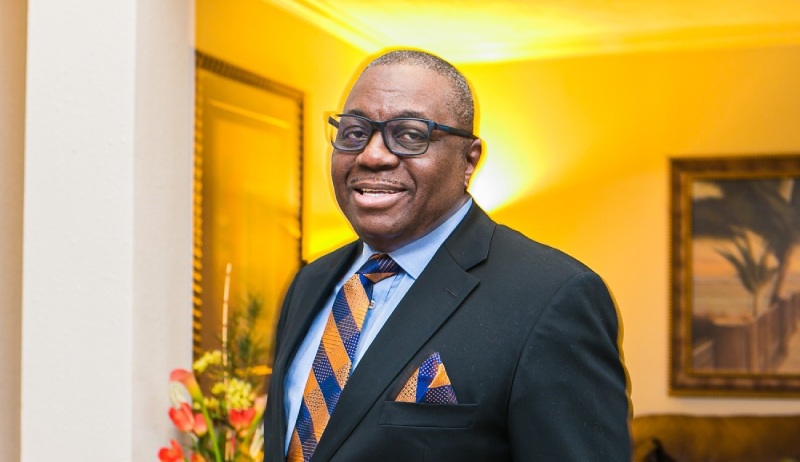 19 Behold, I give unto you power to tread on serpents and scorpions, and over all the power of the enemy: and nothing shall by any means hurt you. – Luke 10:19 KJV
Pastor David Okumgba is a man of many vocations. He is a church planter, power evangelist, prophetic teacher, conference speaker, poet, and prolific author with many books to his name.
Birth of His Ministry
Born on March 18, 1960, Pastor Okumgba attended Township, St. John Primary School, and Baptist High School, Port Harcourt, Nigeria, to build his educational foundation. Before beginning his apostolic journey, he pursued a degree in B.Sc. Economics from the University of Port Harcourt in Nigeria. Furthermore, he earned a doctorate of ministry from Friends International Christian University in California when he moved to the United States in 2000. He is now married to and supported by his beautiful and anointed wife, Pastor Margaret Okumgba, and they are blessed with four children and five grandchildren.
Pastor David and Margaret came as missionaries sent by God to fire up revival in the united states and create awareness of demonic operations.
Pastor Okumgba carries an incredible apostolic mantle on the topics of demonology while preaching deliverance. His latest work, A Handbook of Self Deliverance, is a compilation of his guides to help people through issues such as demonic oppression, witchcraft, and depression. He is also gifted in delivering the Word of God with the utmost sincerity and clarity for people to reflect on and better their lives. From Revivals, miracles, and signs to wonders, healings, and deliverances, David Okumgba is the living, breathing testimony of God's work through the Holy Spirit.
Here are some of the accolades he garnered during his ministerial career.
Founder and President of David Okumgba Ministries, Houston, TX
Presiding Pastor, Shiloh The Tabernacle of Praise, Houston TX
Intl. Liaison for Benny Hinn 2005 Nigerian Crusade
US Liaison for the Pentecostal Fellowship of Nigeria, Lagos, Nigeria
Intl. Liaison for the Communion of Charismatic Churches of Nigeria
President and Presiding Bishop, World Evangelism Inc. USA
President Power and Praise Ministries Inc. Houston TX
Snr Pastor House of Power and Praise, Houston TX
President of Power and Praise TV, Houston, TX
President of Power Bible Institute, Houston, TX
President of City of refuge, Houston, TX
Overseer of churches in Africa, Eastern Europe & South America
Pastor Okugmba also appeared on "This Is Your Day," Dr. Benny Hinn's program, aired on Trinity Broadcasting Network (TBN), Daystar Television Network, and a collection of other televised appearances in association with networks. He is also honored by public office holders, including the Governor of Texas, the Mayor of Houston, the Texas State Congress, and the United States Congress, for his contributions to society and the greater good.
I am writing a handbook for deliverance.
God works through people to spread His word. He chose mediums such as motivational speaking, film, and even music to channel the power of the Word. The Holy Spirit inspired David Okumgba to turn his sermons into books to reach a wider audience. His previous work comprised Demonology and Deliverance 2003.
They say the devil only attacks what's valuable. This is why God's children are as susceptible to oppression from the enemy as they are to God's love. The pressure can stem from ill emotions, turmoil, or tragedy in your life. The only answer is deliverance from these hardships.
During his ministry, Pastor Okumgba personally conducted deliverance for thousands of his peers on the phone. Thousands of people are lost like wandering sheep without a shepherd. The time was right to create a do-it-yourself guide for achieving deliverance from oppressions deemed impossible to get rid of. A handbook will help you recognize and diagnose the influence of evil spirits oppressing you and your peers from achieving their potential and deliverance. The tool being a handbook. A Handbook of Self Deliverance.
The book embodies David Okumgba's mantra, "Pray as if it all depends on God and work as if it all depends on you." A testimony that God has gifted you with the tools necessary to fight the good fight against the oppressor. And the book truly lives up to its name. It teaches readers to tackle the adversities we sweep under our beds in denial head-on. It delves into the nature of demons and how they choose to attack you. Just like any war, you must know the enemy before fighting them. Spiritual warfare is no different. David Okumgba talks about the nature of demons and their motives for possessing you. From the origins of demonic cross-breeding to the significance of dreams and how to decipher their messages, the book is a detailed study on how to truly take your deliverance into your own hands.
David Okumgba continues God's work through his teachings and plans on books in pursuit of spreading Christ's Gospel to as many people as possible.