A Student Budget-Friendly Guide To Experiencing La Rochelle's Treasures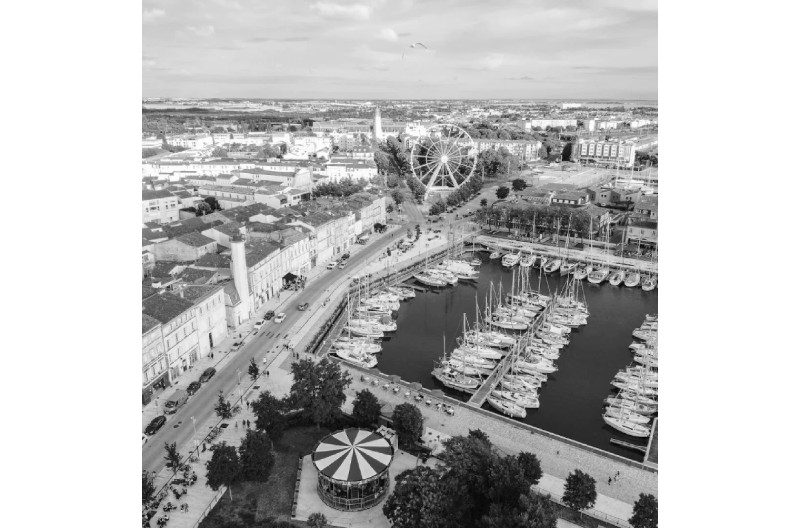 La Rochelle, with its cobblestone streets, sun-dappled harbors, and vibrant culture, is a gem on France's Atlantic coast and a haven for students. A mixture of rich history and youthful exuberance, La Rochelle is brimming with experiences that won't have you rifling through your pockets.
Ready to explore without burning a hole in your student savings? Let's dive in!
Travel Light and Smart
First things first, nobody wants to trudge around with a heavy backpack, right? Traveling light is your ticket to enjoying La Rochelle without the backache. Still, what if you've got that extra bag or two from overpacking?
Fret not! Convenient spots like La Rochelle luggage storage services have got you covered. Drop off that extra weight, and feel the freedom of roaming the streets sans baggage. After all, in La Rochelle, the less you carry, the more you can explore!
Historical Exploration Without the Expense
La Rochelle's stories aren't confined to pricey tours or exclusive areas. The city itself is a living museum. Begin at the iconic Towers of La Rochelle. These ancient sentinels offer student discounts so that you can soak in panoramic views without the usual price tag.
Afterward, meander along the Old Harbor. Imagine the hustle and bustle of past centuries as you admire boats bobbing in the water and historic buildings outlining the harbor. The best part? Breathing in that salty sea air, feeling the cobblestones beneath your feet, and diving deep into the past won't cost you a cent.
Relish Authentic Eats on a Shoestring
Finding mouth-watering French cuisine in La Rochelle without splurging? Absolutely possible! Dive into the bustling local market, Marché Central. Here, you can sample a range of fresh produce, cheeses, and artisanal breads.
For a cozy, affordable meal, head over to Chez Rémi. This spot is a favorite among locals and offers delicious, budget-friendly options. For those with a sweet tooth, Ernest le Glacier has some of the best ice creams and sorbets in town without breaking the bank.
Savor the flavors of La Rochelle, one affordable bite at a time.
Experience La Rochelle's Nightlife Without the Hefty Price Tag
You don't need to empty your wallet to experience the city's electrifying nightlife. Many bars in La Rochelle offer student discounts or budget-friendly prices. Start your night at Le General Humbert's, known for its lively ambiance and pocket-friendly drinks.
For those who love live music, Bar André not only promises great tunes but also offers scenic views of the old port. Want to dance the night away? La Guinguette is a fantastic spot with affordable entry fees and themed dance nights. Get ready to let loose, and remember that dancing, like the best things in life, is free!
Unwind by the Water
La Rochelle, with its Atlantic setting, has an abundance of beautiful beaches. And what's better than a free natural relaxation spot? Head to Plage des Minimes, a picturesque beach with golden sands and azure waters. It's the perfect place to relax after a day of exploring or studying.
Want a more secluded experience? Chef de Baie is a serene escape away from the touristy hustle. Whether you're up for a leisurely stroll, a quick swim, or simply soaking up the sun with a book in hand, La Rochelle's beaches are your zero-cost sanctuaries.
Explore La Rochelle's Green Spaces
When city life gets a bit overwhelming, La Rochelle's serene parks and gardens offer the perfect respite. One such haven is Parc Charruyer, a sprawling green space stretching over 40 hectares. It's more than just a park; it's a sanctuary in the middle of the city. You can take leisurely strolls, have picnics, or just watch the world go by.
Don't miss the petite zoo within, home to a variety of animals. And guess what,? It's absolutely free! As seasons change, these parks wear different hues, making every visit a unique experience.
From the rust-colored leaves of autumn to the vibrant blooms of spring, nature showcases its artistry in the most captivating ways. It's Mother Nature's own art gallery, open all year round.
Attend Free Events and Festivals
One of the best things about being in La Rochelle is the multitude of events and festivals, many of which won't cost you a dime! La Rochelle Film Festival often has free outdoor screenings, letting you experience world cinema under a blanket of stars. The Jazz Entre les Deux Tours festival, another gem, has several performances spilling out onto the streets, turning the city into a vibrant musical landscape.
Discovering La Rochelle on a Shoestring
La Rochelle, a blend of history, culture, and natural beauty, proves that memorable experiences don't always come with a hefty price tag. From its historic alleyways to its vibrant festivals, every corner hums with stories waiting to be uncovered.
By making smart choices like using La Rochelle luggage storage for hassle-free explorations and tapping into free or discounted events, you can experience the city's treasures without burning a hole in your pocket. Pack your spirit of adventure, and let La Rochelle dazzle you, one budget-friendly experience at a time.