Alexa Carlin- Staying Humble & Hard-Working Through Success & Failure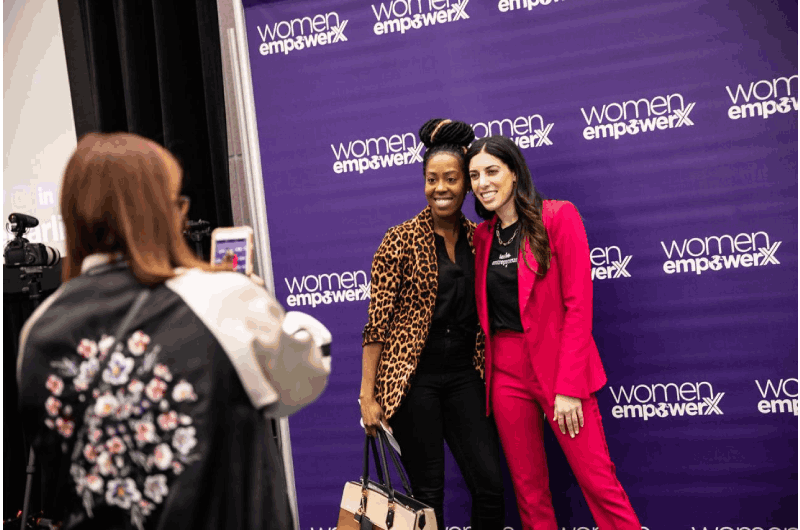 It's hard nowadays to find a mentor out of the sea of talented mentors that you can trust will work for YOU as the individual and bring about the resources you need to take your business to the next level. Fortunately, we've found the perfect mentor for all of our female entrepreneurs
out there: Alexa Carlin.
Alexa Carlin is a 29 year old female entrepreneur that brings together female entrepreneurs from all walks of life in a powerhouse community based on collaboration over competition. Her community, Women Empower X, has hosted in-person events across the nation, hosted virtual
events, and has launched the Inner Circle membership to provide female entrepreneurs with some serious coaching.

Alexa has stayed truly humble through her successes with both her personal brand as a public speaker herself and the incredible success Women Empower X has seen in it's five years in business. This humility comes from her focus on that one person whose life she strives to
change every day and her roots.
Alexa's ventures weren't shining successes right from the beginning. Alexa worked hard throughout her career to garner the knowledge and passion she has today for the community she's become a champion for over the years.
Alexa created two businesses before opening her third in Women Empower X. The first was a jewelry company for an LA-based company and the second was her blog, ​ Hello Perfect. ​ It is evident through her jewelry company giving back to charity and her blog's focus on inspiring
confidence in women that Alexa has always had a passion for helping others.
However, neither of these methods completely satisfied Alexa's appetite for aiding others. After a near-death experience that shook her world, Alexa knew that she had to share her story with the world. Therefore, she set out on her public speaking journey.
At the beginning of her public speaking career, she faced an overwhelming amount of failure in the form of rejection. However, she pressed on and learned from every experience until she started hearing more and more yes's and eventually was able to book paid speaking gigs.
It was through this experience that a major problem became evident: more people, especially women, were competing instead of collaborating. Alexa knew that if she'd had someone with the expertise and experience she had now to help her back when she was starting, she would've taken off SO much faster.
Thus, Women Empower X was founded on the value of collaboration over competition. Though Women Empower X has grown into a stronger movement with each passing year, Alexa remains as hard-working and humble as ever. In her eyes, there will always be that one person whose day she can make a difference in. Therefore, she will always be the hard-working and humble woman we've come to admire today.