All Home Living's Exclusive Offers on the Best Home Theater Systems Online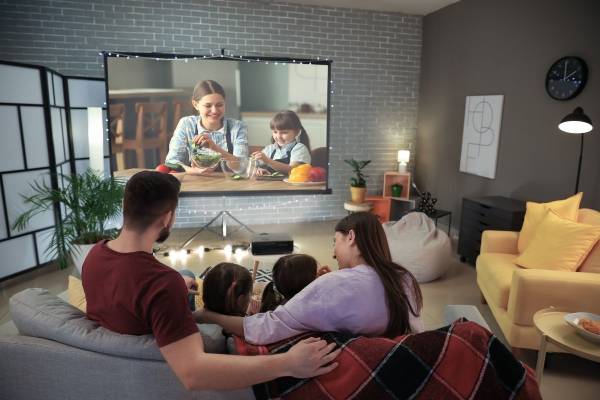 India, a homeland to various caste, cultures, traditions, religions, languages, etc., offers many celebrating occasions. If you ask someone, what makes your celebration better, the answer would be music. Unquestionably the quality of music can affect the vibe of any event. This festive season, what could be better than having a good home theater that gives a real-life audio experience, takes you to a different dimension and enhances the aesthetics of your home by adding that extra touch.
All Home Living has an exclusive Diwali season offer for its customers. It will provide audio and visual devices from some of the best globally acknowledged brands at EMI with a 0% interest rate. You can now grab this offer by purchasing the most irresistible products in the market, such as hi-fi loudspeakers, wireless speakers, Bluetooth headphones, earbuds, home audio systems, etc.
All Home Living offers a variety of home theater systems of extraordinary sound quality in various sizes, styles, and shapes with superior technology at a profoundly competitive price. You can get some of the most valuable brands that will make your Diwali celebration more entertaining with high-quality music. AHL supplies audio equipment of some of the most prominent brands from across the world, namely:
JBL
Denon
Devialet
Focal
Dynaudio
Gallo Acoustics
Marshall
Naim
Get the Best Home Technology Products and Services
If you want to buy exceptional quality home technology devices from the world's top brands or want accessible installation services or customized home theater packages. In that case, All Home Living is the best choice. With growing demand, AHL maintains worldwide partnerships with renowned brands to meet customers' needs. It is expanding in scope to make it available for people to purchase these devices at incredible deals.
Besides home theaters, you can also take advantage of this splendid deal and make the most out of this Diwali offer by purchasing other audio devices. Mentioned are some of the most distinguished and best-selling products by All Home Living:
Amplifiers
Subwoofers
Stereos
AV Receivers
CD Players
Network Players
Digital to Analog Converters
Headphones
Earphones
Earbuds
Power Conditioners
In-wall Speakers
On-wall Speakers
In-ceiling Speakers
Surround Speakers
Bookshelf Speakers
Center Channel Speakers
Floor Standing Speakers
Outdoor Speakers
Soundbars
Accessories and cables
About All Home Living
All Home Living is one of India's most reliable and emerging online stores dealing with premium quality home decor, furniture, furnishings, and home technology brands. Located in Pune, Maharashtra, India, the store was founded with a concept based on an intelligent marketing strategy to offer high-quality products with outstanding designs to customers. As one of the most extensive online stores, AHL trades with renowned Indian and international brands and delivers throughout India.
All Home Living also has a luxury store, Ozel Homes, and its brand called Quilting Tree in Pisoli, Pune, Maharashtra, providing complete living solutions with in-store shopping, in-store pick-up, online shopping, and delivery options.
For All Home Living, customer satisfaction is foremost; it believes in quality and assures the clients get what they require. It's a one-stop online shop for people looking for several home decoration and home technology-based services. Here are some features of AHL's website that allows you to shop effectively:
On-time Delivery
High-end Brands
Easy and Simple navigation
Extremely Secured Payment Options
Clear and Well-defined Images
Accurate Description
Convenient Interface
Efficient Shopping Cart
Excellent Customer Service
Extraordinary Deals, Offers, and Discounts
All Home Living's Objective
All Home Living aims to satisfy the customers with world-class products and timely service. It wants the products to reach every part of India securely without any difficulty. AHL thrives on being the most dependable online shopping platform where people can be confident to buy anything they want. It has a genuine approach and believes that feelings matter and guarantees customers get what they order. Its definite purpose is to build a long-term relationship with its customers and make shopping effortless and worthwhile.
FAQs
What can be purchased from All Home Living?
All Home Living is a multi-faceted online shopping platform that provides complete home living solutions, enabling the customers to purchase everything from one spot. One can purchase furniture, paintings, wall arts, decors, mirrors, lamps & lights, clocks, beddings & furnishings, showpieces, gifts, speakers, subwoofers, amplifiers, turntables, home theater, headphones, earphones, earbuds, projector screens, home appliances, cables, accessories, and many more from www.allhomeliving.com.
Does AHL provide any supplementary services?
Besides delivering products, AHL also provides home audio installation in nearby locations such as Pune and Mumbai. Other services offered include customization of numerous furniture and home theater packages according to the customers' requirements. Visit https://www.allhomeliving.com/product-category/home-technology/home-theater/to buy the best home theaters and AV devices at fantastic deals.
Is All Home Living worth it?
All Home Living is considered one of the top online stores that offer an extensive range of home decoration and technology products. Its website helps you to get good quality products at genuine prices and great deals.
OUR ADDRESS
All Home Living
Phone: (+91) 9607929864/66/68

OPP. KANCHAN ONYX, NEAR DHARMAVAT PETROLEUM, KATRAJ HADAPSAR BYPASS, PISOLI, PUNE, MAHARASHTRA 411048

Email: [email protected]
Show Room
Ozel Homes
OPP. KANCHAN ONYX,
NEAR DHARMAVAT PETROLEUM,
KATRAJ HADAPSAR BYPASS,
PISOLI, PUNE, MAHARASHTRA 411048
OPENING HOURS
Monday to Saturday: 10.30 am to 8 pm
Sunday: OFF