All Saints' Day: What Is It? Discover All There Is To Know About This After Halloween Holiday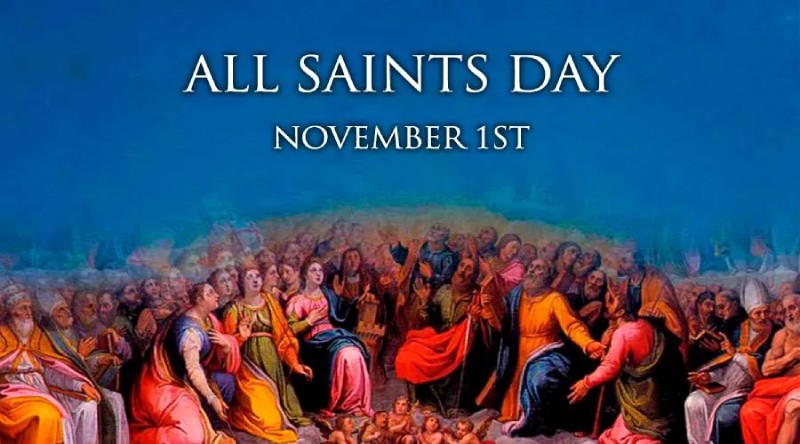 Thanksgiving and Veterans Day are the only holidays that most people think of when thinking about holidays in November. All Saints' Day, a prominent Christian holiday, is observed at the beginning of November.
Although Halloween is the second-biggest commercial holiday after Christmas, thousands of Christians around the world observe the holidays surrounding it out of religious devotion each fall. All Hallows' Eve, or October 31, is marked on the Christian calendar as a time for prayer and fasting before All Saints' Day, also known as All Hallows' Day. However, what exactly is All Saints' Day?
What Is All Saints' Day?
All Saints' Day honors all saints, not just those declared by the Catholic church to be saints. As a result, All Saints' Day honors every devout disciple of Jesus who has ever lived throughout church history.
It's a feast day honoring the lives and faithfulness of those who have passed on before us. In celebration of the saints' continuous participation in the body of Christ, believers gather to commemorate their continued communion with the saints throughout history.
All Saints' Day is regarded as a holy day of obligation in the Catholic Church, which means that parishioners must attend Mass on this day. It is not necessary to attend Mass if the holy day falls on a Saturday or a Monday. Around the world, people celebrate it in different ways, with many going to their loved ones' graves.
When Is All Saints' Day 2023?
Every year on November 1st, Christians celebrate this feast day according to the Western church calendar. All Saints' Day is also celebrated by those who practice the Eastern Orthodox Church, but it falls on the first Sunday after Pentecost, typically in early June or early July.
What Day Is All Saints' Day 2023?
On November 1, 2023, a Wednesday, is All Saints' Day. All Souls' Day falls on Thursday, November 2, and All Hallows' Eve falls on Tuesday, October 31.
What Is All Souls' Day?
On All Saints' Day, both known and unidentified saints are honored and remembered. In observance of the faithful in Purgatory who are awaiting complete sanctification, Catholics also celebrate All Souls' Day. Although it's not a Holy Day of Obligation, it is a good idea to pray for and remember the deceased.
Protestants who observe All Souls' Day see it as an optional continuation of All Saints' Day, honoring the church's saints who are now victorious in heaven. Throughout the year, the Eastern Orthodox churches celebrate multiple All Souls' Days, primarily on Saturdays, to remember the day that Jesus slept in the tomb while he awaited his resurrection.
What Is the Origin of All Saints' Day?
This feast day has two origins in church traditions that go back before our modern Halloween traditions. According to one origin story, Pope Boniface IV proclaimed May 13, 609 AD, to be All Saints' Day. He dedicated the Rome Pantheon to the Virgin Mary and all the martyrs on that day. Pope Gregory III created the official date of November 1 during his pontificate (731–741), when he consecrated a chapel in St. Peter's Basilica in honor of "all saints." Pope Gregory IV declared All Saints' Day to be a Holy Day for the entire Church, not just the churches in Rome, one hundred years after the celebration began.
According to a different legend, formal observation started in Ireland and made its way to Rome over time, becoming official in the 9th century. Soul celebrations are mentioned unofficially as early as 270 AD.
What Is the Liturgical Color For All Saints' Day?
For All Saints' Day, the liturgical colors are white and, optionally, gold.