Halloween 2023 Google Doodle features poems and drawings by Emily Barrera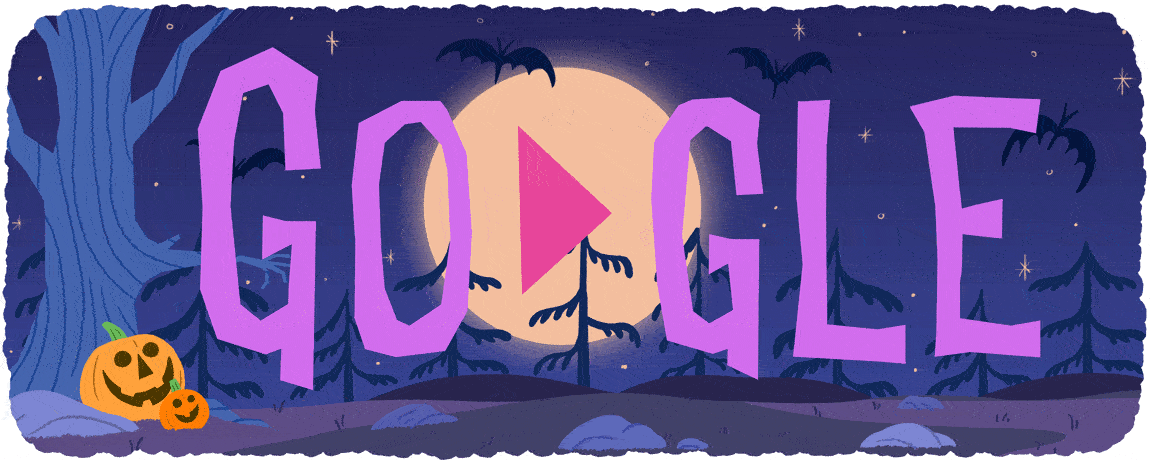 Today, Emily Barrera shared a Halloween-themed Google Doodle featuring multiple poems and illustrations on October 31, 2023.
It says in the poem, "Boo! Did we scare you? Halloween has come, so don't be looking glum. Click through today's slideshow Doodle to trick-or-treat with a vampire, a witch, and a ghost. And venture out tonight to collect the candy that you love the most! It's the scariest day in Fall — Happy Halloween to all."
Halloween is celebrated on October 31, the evening before All Hallows' Day, also known as All Saints' Day. Halloween is the first day of Allhallowtide, a three-day celebration that precedes the Western Christian feast of All Saints. Halloween is a nonreligious festival observed in North America and Europe.
Halloween's origins are in the ancient Celtic festival of Samhain, which was celebrated in Britain and Ireland. It was observed on a day that modern calendars translate to November 1st, which was thought to mark the start of the new year. On this day, land agreements were renewed and herds were returned from pastures, signaling the beginning of the winter season.
In order to scare away evil spirits and relight hearth fires for the winter, people would build bonfires on hilltops. They would also occasionally dress in masks and other disguises to avoid being recognized by the ghosts they believed to be there.
That's how creatures like demons, fairies, hobgoblins, and witches became connected to the day. Additionally, it was believed that the time was favorable for divinations concerning death, marriage, and health.
Trick-or-treating, masquerading as characters for parties, and pulling practical jokes have all been linked to Halloween. Trick-or-treating is thought to have originated from the British custom of letting the underprivileged begging for food known as "soul cakes."
Most children who visit houses as trick-or-treaters threaten to pull a prank if they are not given candy or treats. Halloween parties are held on this day, and among the games played are bobbing for apples, which is a throwback to the Roman Pomona celebration. Spooky creatures like vampires, witches, ghosts, and black cats are present during the festivities.
The jack-o'-lantern, a hollowed-out pumpkin with a demonic face carved on it and a candle lit inside, is one of the most well-known symbols. The United Nations Children's Fund (UNICEF) made an effort to incorporate money-raising for its mid-20th-century programs into Halloween.