Amber Martinez Cast with Nicholas Brendon, Carlos Ramirez, and Felissa Rose in Christmas Slasher!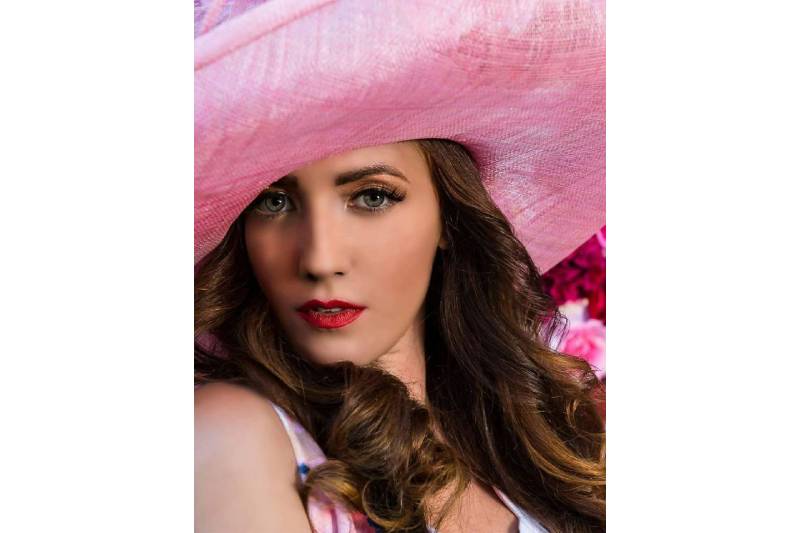 Amber Martinez has landed her next big role, she has just been added to the cast of the film Christmas Slasher. In this ho, ho, horrific, wonderful holiday horror style film, she has also been made an executive producer. Amber plays the role of "Victoria" and her character is tough, but not very bright. This will mark the second horror film for Amber Martinez. The first one she was in, was Dead Ant, which was directed by Ron Carlson, but it was a horror/comedy. Granted, Christmas Slasher, is not going to be all "slashing", sleigh bells, or should I say "Slaying". Christmas Slasher is going to be a wild ride of a combination of sudden moves and holiday spirit! Will Santa be naughty or nice?
Amber is not going to be shooting until January next year, 2021. Amber will be exploring America, in the Midwest this winter, while shooting. Christmas Slasher comes from the mind of the creator/writer/director Destiny Soria and she has come forward with her horror movie skills, to bring the viewers a "bloody" good time. Nicholas Brendon, from Buffy the Vampire Slayer and Criminal Minds, is sure to deliver cinematic magic as well. Carlos Ramirez, the actor from Crank and Crank High Voltage, will be adding some awesome comic relief to the picture. But this movie is going to be packed with action, blood, and guts…Or will the holiday be peaceful? Production is keeping a tight wrap on this, so we will have to wait and see…Also, in the film is Felissa Rose, from the classic horror film Sleep Away Camp. This cast is packed with amazing talent! I asked Amber how she feels about her fellow cast mates, she replied, "There are some people, that I always wanted to work with on this cast." So, it is safe to say, Amber is excited to work on this project! She should be because she is one of the executive producers. There are many newcomers faces acting in this film as well, you can check out the rest of the cast on their IMDb film profile. I am interested to see, what the newcomers will deliver, in this epic horror masterpiece. Will there be bloody sleighs and sleepless nights? Or carols, punch bowls, and starry nights?
Christmas Slasher will not be coming out till next year, but I have a feeling, we will be seeing more of this cast in other projects as well. It is looking like it is going to be an awesome screaming good time!
Amber says that she, "Can't wait to get all bloody on set…" This is not the first on location shoot that Amber has done. Amber used to be a model as well and she shot on everything from sailboats, to mountain tops. Seems like a lot of fun. So, I expect that she will be simply fine all bloodied up in the middle of Middle-America! If not, she can always rest cozy with cookies and cocoa by the fire, unless Santa is around…