Celebrity
20 Holiday Questions with Amber Martinez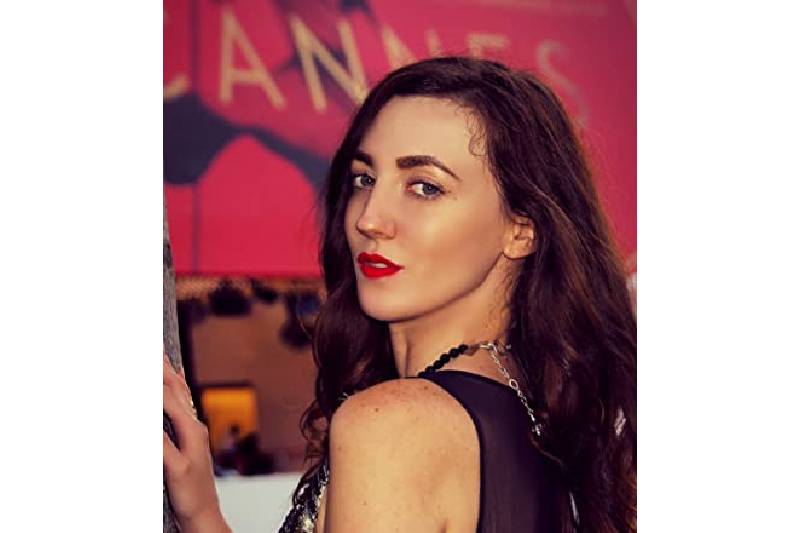 This holiday week, we decided to play the game of 20 Questions with Amber Martinez. Amber Martinez has appeared in many television shows and films, including such titles as "The Employer", "Jane the Virgin", "Madness in the Method", "NCIS", "Dollface", "Senior Entourage", "Stumptown", "Animal Kingdom", "Dead Ant", and more.
Q: Do you like the snow or tropical weather for the holidays?
A: Definitely snow. It feels more like the holidays with snowflakes.
Q: Since you like the snow, do you ever go ice skating?
A: I love to ice skate. I go skating on both traditional frozen lakes and ice rinks.
Q: Can you do any skating tricks?
A: I can skate backwards and do spins.
Q: Have you ever thrown a snowball or made snow angels?
A: Many times, for both. My little brother and I used to have snowball fights with the neighbors.
Q: Where is a great location to spend the holidays?
A: Aspen, for skiing and cabins.
Q: Do you like Frosty or Santa better?
A: Santa. He's magical.
Q: Gingerbread or Sugar Cookies for Christmas?
A: I make sugar cookies with my family, but gingerbread is my favorite holiday cookie.
Q: We know that you also sing, do you like Christmas Carols?
A: Yes, my family and I sing Christmas carols during the holidays and I have performed in Christmas concerts as well.
Q: What are your favorite holiday movies?
A: Definitely the classic clay animation movies, Disney movies, and Hallmark specials.
Q: Do you cook on the holidays?
A: Yes, I love to cook, and I enjoy entertaining guests.
Q: What is your favorite dish to cook during the holidays?
A: Beef wellington.
Q: Any special holiday desert that you make?
A: I usually make a peppermint chocolate pie.
Q: Is there any holiday food, that you don't like?
A: Fig pudding.
Q: We know that your mom is a reverend, do you do anything special with her?
A: My mother usually gives a sermon in church. There is also a Christmas play, that we watch.
Q: Do you decorate for the holidays?
A: Yes, I have a tree, a wreath, lights, and tons of decorations.
Q: What's on your Christmas tree?
A: I have a ton of ornaments, ribbons, and lights.
Q: Would you ever like to be in a Christmas movie?
A: I love holiday movies, so definitely yes.
Q: How many times have you been in the Hollywood Christmas Parade?
A: I have been in the historic parade three times so far. I really enjoy all the staff and fellow actors. Great people.
Q: What was your favorite memory from the Hollywood Christmas Parade?
A: Last year, I was in the parade with Star Car Central. I got to be with the Batmobile and other famous movie cars.
Q: What is your holiday message for our readers?
A: I wish everyone a very happy holiday season. I wish you all many blessings and great joy.