Priya Singh has been a big name in the modeling world in Mumbai. Recently she emerged as the second runner up at the prestigious contest called The Elixir Miss India 2020. The event was held in Bangalore amid all the buzz that made the event big in the city of Bangalore. The 22 year old from Mumbai managed to do well giving tough competition to the girls of other states. Priya was seen representing the crown for the Miss Elixir India 2020 Supermodel.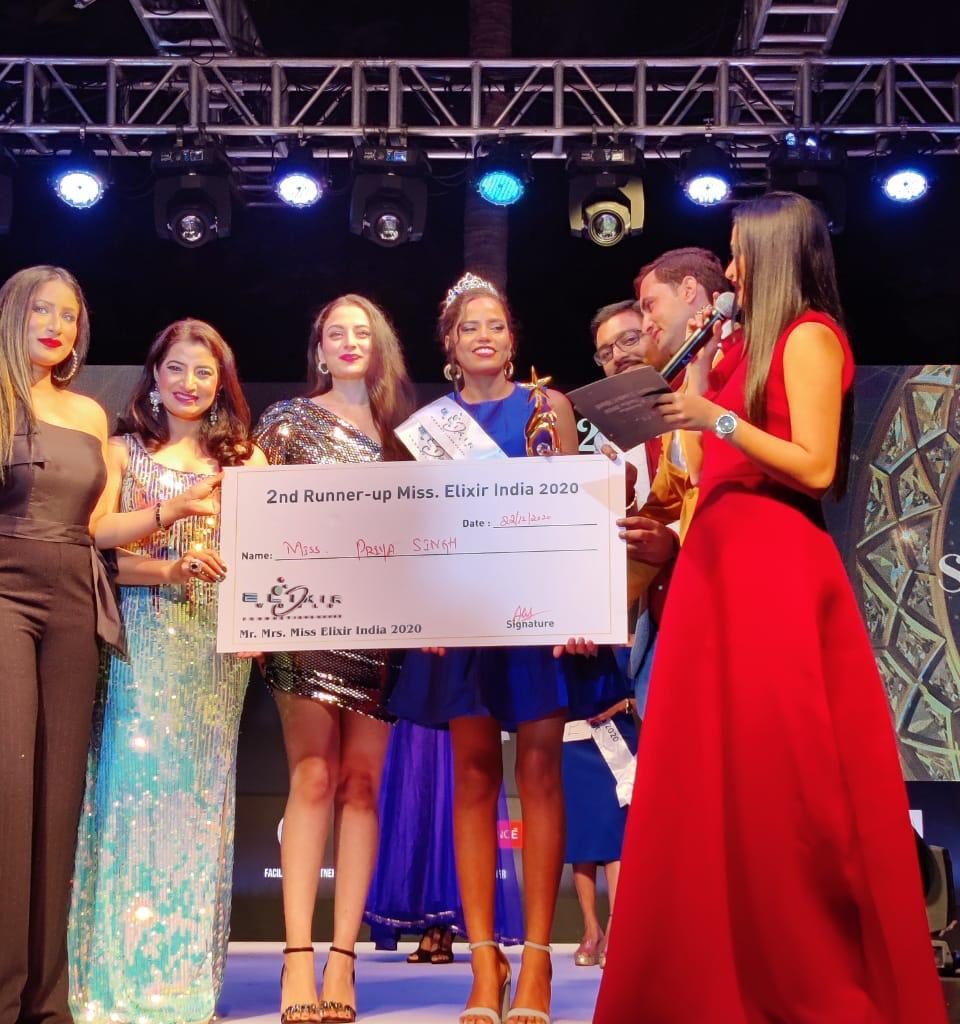 While talking about this achievement she thanked the organizers – Elixir Production House for the kind of love and support she has gained. This simply feels very much unreal while she gave the credit to her mother saying that the Crown is for her mother. In her Q and A round, she got the question, what would she do if she is invisible for a day? To this she gave an interesting answer saying that she would enter Anil Kapoor's home and find the medicine which keeps him so young.
She then got best wishes from the board of jury and others who said good luck for her future. While she intends to be a top model and rise to huge height. She thanked Anuj Chuke, the celebrity manager who gave her all the support she wanted to participate in the event who guided her. With the board of jury Complementing and wishing her the very best for her future, She aims to be a top model. She intends to go a long way and has proved that she is a beauty with a brain and would bag the best of the rewards from her field.