An Interview with Tim Kleppick, Founder and President at Main Line Recovery Solutions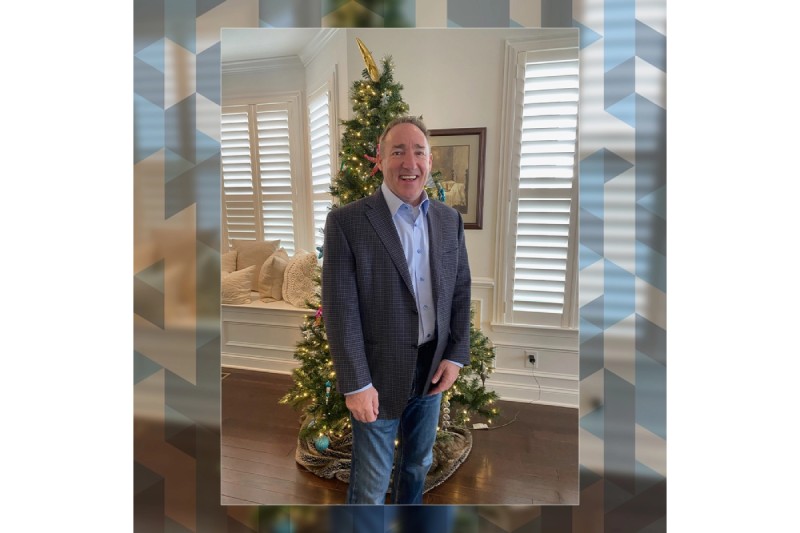 Q: Could you provide our readers with a brief introduction to your company?
A: Main Line Recovery Solutions is a leading provider of accounts receivables management services. As the President of the company, I founded Main Line Recovery Solutions in 2010 and have since built a strong reputation for excellence in the industry. We specialize in helping organizations effectively manage their financial operations and optimize their collections processes. Our team of dedicated professionals is committed to delivering tailored solutions to meet our clients' specific needs.
Our company's core values revolve around integrity, innovation, and exceptional customer service. We leverage our expertise, cutting-edge technology, and industry best practices to deliver superior results for our clients. At Main Line Recovery Solutions, we are passionate about helping organizations achieve their financial goals and navigate the complex landscape of accounts receivables management.
Q: Can you give us more insights into what makes your company unique?
A: What sets Main Line Recovery Solutions apart is our unique blend of expertise, innovation, and personalized service. We combine years of industry experience with a deep understanding of our clients' needs to deliver customized solutions that yield tangible results. Our commitment to innovation drives us to stay ahead of the curve, utilizing cutting-edge technology and industry best practices. Additionally, our emphasis on personalized service ensures that our clients receive individualized attention and support throughout their partnership with us. At Main Line Recovery Solutions, we take pride in our ability to provide comprehensive, tailored solutions while maintaining a customer-centric approach that sets us apart in the industry.
Q: Any highlights on your recent announcement (if any)?
A: Our recent announcement centers around the acquisition and merger of Main Line Recovery Solutions with Collection Recovery Services. This strategic move marks a significant milestone for our company and has expanded our reach and capabilities. By joining forces with Collection Recovery Services, we have formed partnerships with approximately 150 higher education institutions, further strengthening our position in the market. This exciting development allows us to offer an even broader range of services and resources to our clients. We are thrilled about this expansion and the opportunities it presents for continued growth and success in providing top-notch accounts receivables management services.
Q: Can you give us insights into your products?
A: At Main Line Recovery Solutions, we offer a comprehensive suite of products designed to optimize accounts receivables management for our clients. Our product portfolio includes innovative solutions for debt recovery, pre-collection campaigns , and data analytics. We utilize advanced technology and industry best practices to streamline the collections process, improve cash flow, and enhance operational efficiency. Our debt recovery solutions are tailored to meet the unique needs of various industries, while our payment processing solutions offer secure and convenient payment options for both businesses and consumers. Furthermore, our data analytics tools provide valuable insights and actionable intelligence to drive informed decision-making. By leveraging our diverse range of products, our clients can effectively manage their accounts receivables and achieve their financial goals.
Q: What are some of the main objectives for your company in the year ahead and how do you plan to achieve them?
A: In the year ahead, our main objectives at Main Line Recovery Solutions revolve around growth, innovation, and client satisfaction. We plan to expand our client base and forge strategic partnerships with new organizations. To achieve this, we will leverage our industry expertise, market intelligence, and strong track record of delivering exceptional results. Additionally, we will continue to invest in cutting-edge technology and explore innovative solutions to stay ahead of industry trends. Our focus on providing personalized service and exceeding client expectations will remain a key priority, ensuring that we consistently deliver exceptional value and maintain long-lasting relationships with our clients.
Q: What is the best thing about your company that people might not know about?
A: One of the best aspects of our company, which may be lesser known, is our commitment to corporate social responsibility. At Main Line Recovery Solutions, we strongly believe in giving back to the community and making a positive impact beyond our business endeavors. We actively engage in philanthropic initiatives, supporting various charitable organizations and community projects. Whether it's through volunteering, donations, or other means of support, we strive to contribute to the betterment of society. Our dedication to corporate social responsibility is an integral part of our company culture and reflects our values of making a meaningful difference in the world around us.