6 Important Things You Should Look for in Assisted Living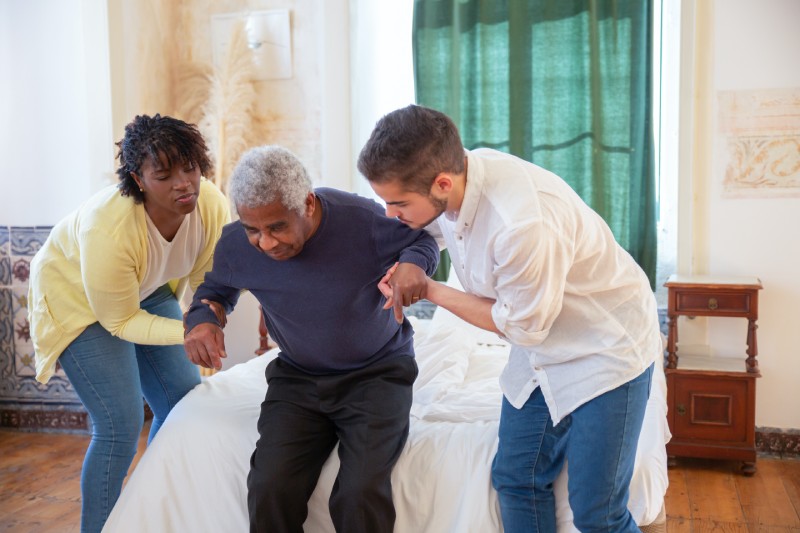 As our loved ones age, there often comes a point when living independently becomes challenging. Assisted living facilities offer a supportive environment where seniors can receive help with daily activities while maintaining their autonomy and quality of life. Not all assisted living facilities are created equal, and choosing the right one is a significant decision. This article explores six essential factors when selecting an assisted living facility. You will be provided red flags to watch out for and positive aspects to notice to ensure a safe and comfortable living environment for your loved ones.
Location and Accessibility
The location of an assisted living facility can significantly impact a resident's quality of life. Frequent visits from loved ones can help combat feelings of loneliness and provide emotional support, contributing to the resident's overall well-being. Accessibility to medical facilities and pharmacies is another crucial aspect. Easy access to healthcare services can also simplify obtaining medications, reducing stress for residents and their families. A well-located facility offers proximity to shopping centers, parks, and cultural activities, allowing residents to maintain an active and engaged lifestyle, fostering independence and fulfillment.
On the flip side, be cautious of assisted living facilities situated in remote or isolated areas. Such locations can lead to social isolation, as residents may have limited opportunities for interaction with the outside world. Loneliness and a lack of social engagement can harm a senior's mental and emotional well-being. Moreover, assess the availability of transportation options. If the facility does not provide reliable transportation or if public transportation options are scarce, residents may struggle to access essential services and maintain social connections. A facility in a high-traffic area with insufficient safety measures, such as crosswalks or pedestrian signals, may pose risks to residents when they go for walks or outings.
Staff Qualifications and Training
A well-trained and experienced staff is essential for providing high-quality care in an assisted living facility. Look for facilities that employ caregivers with specialized training in elderly care. Regular staff training and development programs demonstrate a commitment to ongoing improvement and ensure that staff members can handle the unique needs of elderly residents. A low staff-to-resident ratio is a positive sign because it provides more personalized care and fosters stronger bonds between staff and residents.
When caregivers have the time and resources to get to know each resident individually, they can provide tailored assistance and emotional support. High staff turnover rates can be a warning sign as it disrupts the continuity of care and may indicate underlying issues within the facility, such as poor management or an unsupportive work environment. Additionally, inquire about the facility's background checks for employees. A lack of thorough background checks could pose risks to resident safety, as it may allow individuals with criminal records or histories of abuse to work with vulnerable seniors.
Safety and Security
Safety and security are paramount in an assisted living facility. A secure entry and exit system, complete with access control measures, ensures that only authorized personnel can enter the premises, providing residents with peace of mind and safeguarding against unauthorized individuals gaining access. Emergency response systems are vital because they enable residents to request assistance in case of a fall, medical emergency, or any other urgent situation. Well-maintained physical environments contribute to safety. Features like handrails in hallways and bathrooms, non-slip flooring, and adequate lighting reduce the risk of accidents and falls, which are common concerns among elderly residents.
Frequent security breaches or break-ins are a significant red flag because they indicate that the facility may lack effective security measures or that security staff is not adequately trained or vigilant. Inadequate safety precautions within the facility, such as unsecured staircases or poorly maintained common areas, should raise concerns as they often cause preventable accidents. Moreover, malfunctioning emergency response systems or delays in responding to resident calls can be critical problems. Residents need to know that help will arrive when they need it most.
Amenities and Activities
The availability of amenities and engaging activities is vital for the overall well-being of residents in an assisted living facility. An array of daily activities tailored to residents' interests and abilities can contribute to their mental and physical stimulation. These activities can range from exercise classes and arts and crafts sessions to outings to local attractions or social events within the facility. On-site amenities such as libraries, fitness centers, and gardens allow residents to pursue their hobbies and interests conveniently. These spaces can also serve as places for relaxation and socialization, fostering a sense of community among residents. A strong emphasis on socialization and community involvement is another positive factor to look for.
Additionally, look for a facility with creative assisted living menu ideas. Facilities that encourage residents to interact with one another through group activities, communal dining, or shared common areas help combat loneliness and promote a sense of belonging. Limited or monotonous activity offerings can lead to resident boredom and decreased well-being. Residents who are not engaged in meaningful activities may become withdrawn or depressed. The condition of on-site amenities and common areas is crucial. Outdated or poorly maintained facilities may signal a lack of commitment to residents' comfort and enjoyment.
Cost and Affordability
Pricing and fee structure transparency ensures that residents and their families can make informed financial decisions. A reputable facility should provide a clear breakdown of costs, including accommodation, services, and any additional fees. This transparency allows families to plan their finances effectively and avoid surprises.
Look for facilities that offer options for financial assistance or accept various insurance plans. Flexibility in choosing services based on individual needs can help tailor the cost to match a resident's specific requirements, ensuring that they receive the care they need without paying for unnecessary services. Beware of any hidden fees or unexpected charges that may strain the budget.
Reputation and Reviews
A reputable assisted living facility should have a strong reputation within its community. Positive feedback from current residents and their families is an excellent indicator of the quality of care provided. Word of mouth from those who have experienced the facility firsthand can provide valuable insights into the day-to-day life and resident satisfaction. Accreditation by relevant senior care organizations is another positive factor. These accreditations demonstrate a commitment to meeting specific standards of care and maintaining a high level of service quality. Facilities that consistently receive positive evaluations from external accrediting bodies will likely provide superior care.
You should not take numerous negative reviews or complaints about the facility lightly. While a few negative comments are typical for any facility, many negative experiences may indicate systemic issues. Frequent reports of neglect or mistreatment of residents should be a significant cause for concern. Additionally, if the facility has a history of legal problems or regulatory violations, it's essential to understand the nature and scope of these issues and how the facility's management has addressed them.
Conclusion
Selecting the right assisted living facility is a crucial decision that can significantly impact seniors' well-being and quality of life. By carefully considering location, staff qualifications, safety measures, amenities, cost, and reputation, you can ensure your loved one receives the care and support they deserve. Always be vigilant for red flags while actively seeking out positive aspects, as these will help guide you toward a safe and comfortable living environment for your aging family member. Ultimately, a well-chosen assisted living facility can provide the necessary assistance and companionship to help seniors thrive in their golden years.